why we can't include opposing vibrations in our life and expect to manifest something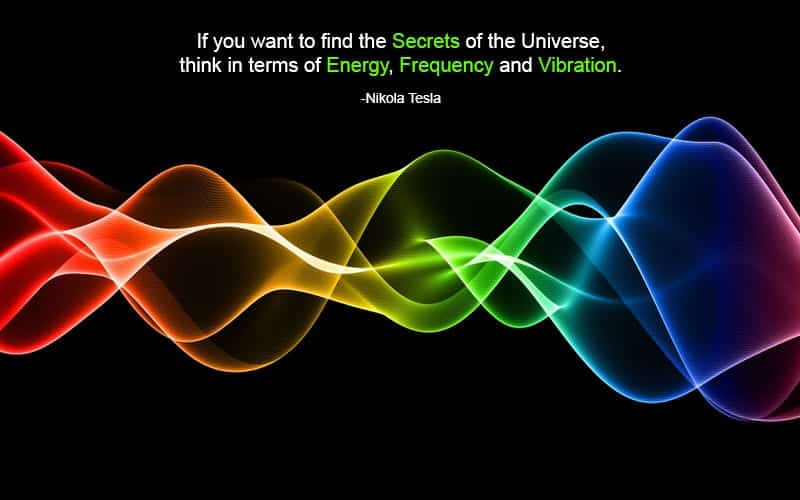 the law of physics states that two energies of different vibrations can NOT share space – one must change to match the other, or one must leave. this space can be PHYSICAL OR ETHEREAL. in other words, we can not have negative/abusive/or negatively focused persons in our life AND manifest the life of our dreams.
once we figure out OUR pattern as to why those people are/were there in the first place (how they got in, why we needed to keep them there, and how to get them out) we can ALIGN. without alignment, there is weak or undesirable manifestation. thoughts – feelings – words – actions all must = in order to manifest a positive desire. this is simple but not easy.
a couple of months ago, after decades of healing my heart/mind/body/soul from various persons and situations (this included forgiveness, perspective and enlightenment around all of the things that have ever impacted me/my life), I recognized that even though I had "let go", I was still allowing the very spores of the energy I had let go of to continue existing in my life. out of obligation, time invested and other emotional human rationalizations, I continued allowing myself to be contacted by persons who do NOT respect me or honor me. not only was there a lack of respect and honor, but also a blatant and in several cases obvious and outward disrespect! I saw still a direct open channel, via either social media, text, phone, email for people – who completely oppose any feelings of self love I have – to contact me whenever they felt like it. years ago, this did not bother me, as I was under the opinion and feeling that "I control my life no matter how anyone treats me"; and that is true…but I reached another level (for the time being) of seeing that everything and ANYTHING I allow in MUST be either matched or equalized by the positives in my life! so I thought, why do I work so hard, just to tug the ugly anchors that only serve to hurt me behind me? where is all of my effort going? a lot of it, into a black hole. I began to realize that as long as I "accepted", even just via basic human interaction the absolute opposite vibrations to my core in my every day life, I was holding myself back. something said to me "choose yourself and only like-minded vibrations…just for a time…and see what the universe replaces such void with!". WELL. did the universe replace the void or WHAT!!!
let me tell you about replacing the void. when we cut an energy or a person out of our life, the void waits to be filled. we get to choose the nature of the filler. if we are early on our soul's journey, it might be a still unhealthy but slightly more healthy than before energy. if we are far along, it might be a complete love vibration match. in my case this time, it was a complete and utter match to my ultimate positive state. for starters, not only did my caliber of patients peak – and I will say that my patients have ALWAYS been amazing – but their role in life coincided perfectly with things I was creating outside of my practice. next, on the DAY that I made my new contract with the universe and went on a cutting spree with all that hurt/damaged/painted me black, I got an amazing phone call from an amazing person – and we have created the most incredible machine that the world will soon be introduced to. my dream states were magical. suddenly, people I never had time for…I had time for. I was able to invest in new and quality friendships. old relationships improved.
cutting out the dark, no matter how hard we find it to be, is life-altering. again the reason: physics. whatever we focus upon or allow into our space, ethereally or physically, will show up multi-fold. if half of our stuff is extremely positive and the other half of it is extremely negative, NO MATTER THE REASON WHY, we will keep breaking even in life. we will keep waiting for the magical moments that we work so hard for. for example; I know someone who is supposedly extremely awake. their words and thoughts are everything positive. but their actions — zero. they continue to surround themselves with highly abusive family members, and think that somehow their life can move forward. of course it can not! they preach the spiritual bible to everyone, only they fail to look at themselves. they are invested in changing the world, but they are missing one fine detail…all that they speak of and all that they surround themselves with are polar opposites! forward motion can NEVER happen this way. again, I don't care what the reasons, rationale or logic are. I've been there. I had to work through my emotions and fear around those things — that is "THE WORK". after the work, we find clarity, and then we can make some very simple, self-loving and even technical decisions.
often you hear of public figures being accused with phrases like "as soon as they got successful they forgot where they came from!". I beg to differ. in order to even get where they landed, they HAD to let go of the opposing energies first! so it is quite backwards. we can not ask for a positive whilst maintaining a negative energy in our life. it is easy? no. is it fair? maybe not, it depends on how we look at it. but it is irrelevant to the physics of relationships, energy, and the law of relativity.
back to what happened a couple of months ago; the response from the universe was SO loud after I decided something very simple, but something very difficult – to only have people in my life who treat me with love and respect. both to my face and behind my back. it was like a chorus of angels screaming at me, clapping with pleasure. again, my dream states were out of control good. I was being rewarded for the very thing my soul had wanted for so long – to honor itself even more deeply. we can always go deeper, by the way. but then the TANGIBLE evidence came flooding in. as if the dreams and the feelings inside of me were not validation enough! something that I have been waiting my ENTIRE LIFE for showed up. the web of my life that I have been creating for so long took shape in a instant. in a phone conversation. all of the pieces became visible just 24 hours after a final soul's committed break from the ugly reality that I used to call my normal. soon, the world will know of the energy that was birthed in my life a couple of months ago, because it will affect so many. but my point is this: I could not have even experienced this reality had I continued allowing opposing vibrations to co-exist in my life. we can not manifest beyond a median average of energy levels when we make exceptions to our rule of loving and honoring ourself.
a lot of energy left that day. even just viscerally. there was no telegram, email or text sent to anyone announcing this. it was a deep, committed, soul's choice that I made in black and white terms for myself. there was no anger, there was no drama and there was no looking back and questioning myself. was it scary? yes. but that was the point. if we keep doing the same thing, allowing the same into our lives, even on the most minuscule level, we do not move forward into the home of our dreams and desires. it is crucial for all of us to do? that depends on the person. and what they desire in life, for themselves, and for the world around them. there is no wrong decision. but when it comes to focusing upon big dreams and desires, there is an absolute law of "all or nothing". we just can not have it all ways, we can not escape from being true to ourselves. this is why it is so hard to "sustainably 'make it'". we MUST be in alignment. which also means we must risk speaking our truth. which also means we must risk being disliked. and so on.
I don't know exactly what the future will look like. I have not formulated rules or red tape around my life or the people in it, other than the fact that I will ONLY allow people connecting to me who truly respect and support me. both in public and in private. is that so much to ask? nope. and if that means I am all alone, so be it. the universe NEVER tolerates a void, and it will ALWAYS send a match to the energy wiping the crumbs off of it's table.