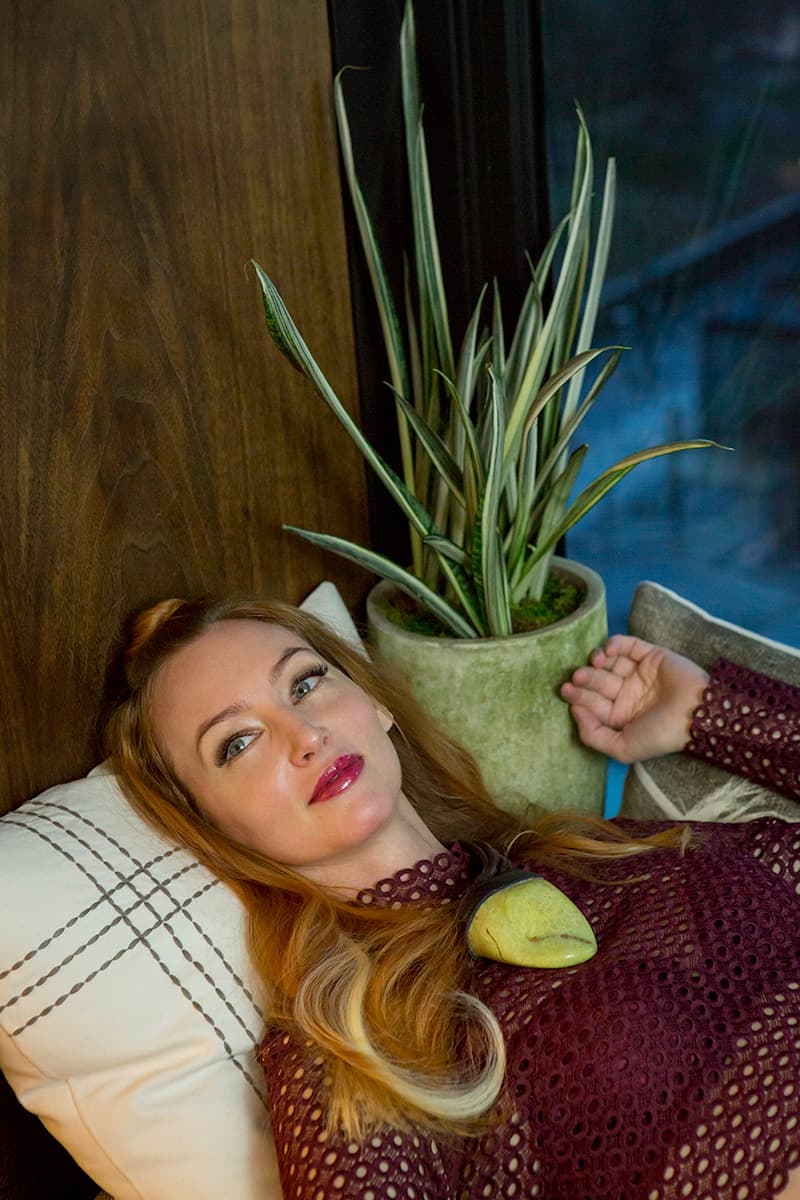 photo by my beautiful patient Babita Patel
it was one of the most difficult of times for me.
since high school, I would always describe myself as driven by my own passion, even when that passion didn't work out. in fact, my passion didn't translate well or at all in the outer world hundreds of times. and I mean it – hundreds of times. business ventures I wanted to start with others failed immediately post-college, I trusted the wrong people, blah blah blah. I always kept going anyhow. when the title of this blog post hit me in real-time, I had trouble accessing my drive and passion. because my life was in total shut-down mode. I was being told something by the Universe, but I couldn't hear it so clearly.
there I was, nearly 10 years post college, and post corporate America in which I had had a "socially acceptable" job for a number of years in the finance sector. had I stayed, I would have made a lot of money. the month I left corporate for good, I had a serious job offer on the table. it was for a then-cutting-edge financial media company that actually went public just a few years later. the offer was me in at the ground level with a quarter of a million base. who knows, maybe I would have been a shareholder and cashed in when the company sold. I said no. I chose, instead, to continue working toward creativity and human service. this was a struggle, internally, and externally (always late on rent), but I was…HAPPY. then, I don't know if it happened in one day or one week or one month, but making it on my own came to a close. a shut-down. it lasted on and off for about 2 years.
this 2 year period was nearly comical given all that I had done/"accomplished" in the past; because absolutely no one wanted to hire me for work. at the onset of this 2 year period of destruction, I had begun it with my own freelance company. I was also working several odd jobs as well. I worked part-time at a boutique dress shop in the east village. I lived on my favorite block. I rented out my 6×10 living room slash kitchen that was taken up by a twin bed, so that I could make my rent. I made concessions my friends cringed at. I played in a rock band and tapped into my creativity which was lovely. I worked on indie films in multiple roles. some of those films totally screwed me financially or otherwise. in fact I think there were about 3 horrible indie film experiences. several of them are not even on my resume. I organized major events (for film projects) and got stiffed on being paid. I quietly (and for free) did consulting readings for various people and practiced energy work on them – but I was too scared to come out of that closet publicly. I didn't know how good I actually was, even though I had an inkling. it was more of the fear of being public than anything else.
then, suddenly, all of the side work stopped and no one wanted to hire me. NO ONE. I had thousands of email records, applying for various roles in absolutely every industry one could imagine: medicine, finance, administration, education, fashion, hospitality, beauty. usually the feedback was "you are overqualified" or "we don't understand your focus". quickly and surely, there was no money left for rent. my landlord showed up at my door when I had someone there for consulting work and asked for rent. I didn't have it. it was awful.
housing court sucked, royally. the judges were MEAN. I saw two of them. one woman told me "wake up! get a real job!" and she had her minions-in-training sitting by to learn from her. she referenced them and she referenced me. she grilled me about what my "next steps" were. I am sure it is still on audio if I want to order it from the court building downtown. that might be fun to do, just to reflect on it all. she was hateful. the other housing court judge was mean but had less time for insults. she just wanted to grant the landlord whatever he wanted. his lawyer was mean. he told me "I am going to own every paycheck you have for the rest of your life". he whispered it into my ear like it was a movie. I felt tremendous shame. clearly the environment thrived on the fear of people in my position. it worked. he got me to sign a document that would mess up my credit and mark a "judgement" against me, even though the court clerk told me that I did not have to sign it. I just wanted the landlord to know I would be good for the rent money. and I wanted the lawyer to leave me alone. what a waste of a signature. I went back to housing court two more times. the last trip was a victory and I parted on amicable terms with the landlord. I think I ran into his lawyer the other day on the upper west side – he was standing outside of a restaurant in broad daylight and looked tired and miserable. I didn't. I think he recognized me. it has been nearly a decade since we first met.
hardly anyone I knew socially, except some family members, knew I was in housing court, and I was too ashamed to tell. I was a white American woman with an education — how dare I end up there! — that is the response I was expecting (and the response I did in fact receive from some people), and in a way, I believed that I had no right to be in the position I was. I had skills…I spoke several languages…I was resourceful. yet, something was crashing. finally I stopped working at the dress shop and I couldn't even afford to eat. that dress shop was my lifeline, and some asshole coworker (who admittedly thought I "had it all!") set me up by repeatedly saying I left the door unlocked after my shift. it was her life's dream, one day, to become a retail store manager.
one day, during my usual coffee shop job solicitation email binges, I met with a consultant friend of mine. I told him about what was happening and the shame was too great to share the whole story. but I said I might be in trouble with paying my rent, and that "things were slow". he said "stop telling people everything is ok. tell them what is happening". I thought, what a novel idea. it had been ingrained in me that if I wasn't serving someone ELSE, or their needs, I did not even exist. so it was hard to say the truth. 5 minutes after my consultant friend left, the very next person who contacted me was someone I had been fond of and very supportive of over the years. he was nearly a quadriplegic. I never saw him like that. we would go out for drinks and I would push him around and he told me that I made him feel like he could walk. this person messaged me on facebook and said "hey, how are you?". I told him. that I was facing housing court next week and I was in back-rent for 5k+. he said "no problem, you can be my muse and do some copy editing for me. I'll pay you x per hour and take care of your housing court bill". I said no immediately. the relationship I had with people "helping" me had always been a strings-attached scenario. never had anyone helped me just to actually help. I had also never borrowed money like that before. so I was scared that there was some agenda. I thought, what could this person possibly want? he can't walk. we are friends. ok, I will say yes. it took me until the day OF court to say yes. he had already offered a handful of times. I knew part of my lesson in the situation was to accept help. I had always been made to feel as though I was a burden for needing ANYTHING, so this was hard. after I said yes, we went out for drinks. my "friend" proposed I take him to strip clubs and share sexual acts with him. part of me understood him, and part of me was destroyed. of course I would not entertain that. I saved our correspondence "just in case". it took me longer than I thought it would to pay him back, and he became angry, abusive and stalkerish.
I continued to do as much side work as possible to eat and keep my phone on. I also realized, I was working for free most all of the time. I put my heart and soul toward productions, seed ideas for productions, I gave away free healings and consult, and more. I was an idea machine and I was not monetizing it. I didn't realize at the time that it had everything to do with being afraid to monetize for my time. it was also an old pattern of being used and taken advantage of, but I did not see it. and I never ever saw myself as a victim. I hated victims or victim mentality. I actually still have little patience for that. so I suffered quietly. some side work, like assisting a wonderful voice teacher with her business development, was all I had integrity-wise and monetary-wise. I am grateful to have had Lynn Singer in my life during that time. I would go up on her beautiful doorman high-rise rooftop in Chelsea and imagine I was the person I am TODAY.
I kept looking for "real" jobs. I came up empty. I began walking the hyper pit bull that belonged to my next door Vietnam vet neighbor who could barely walk. he lived in one of those AMAZING old loft duplexes with a garage in the east village. I would clean his apartment, which was covered in dog urine and the scent of death from the previous owners of like 1975 – seriously, the entire front part of the duplex was still an old office from the 70s! he never cleaned it because it had belonged to someone else (unorthodox sentimental respect?). who apparently died. probably in that very room. one day I realized that he thought we were dating. he would pay me 100 bucks a visit and one day he tried to kiss me. I wasn't afraid of him because he could literally not walk. but it just…no. God bless him. I stayed friendly. I didn't go back. I sent holiday cards and called him once in a while. he was a special soul.
during much of this, I was ironically in surrender mode. I wasn't crying. I didn't complain at all. I knew in my core something spiritual was taking place within me, if only I could keep listening. I went to bikram yoga every day and did the work study program for free classes. I had a huge bag of oatmeal, a huge bag of pasta, and running water. I was good! I rented out my "living room" right next to my tiny bedroom to nice people I found on Craigslist as much as I could. finally, I decided that the only way I could feel of value was to volunteer, but in an actual volunteer position — not a working-for-free while being taken advantage of position. a REAL volunteer job, where the energetic balance was reciprocal. I knew also, that balanced energy monetizes in some way, and ultimately takes care of us. I began mentoring and creating curriculum for handicapped children and adults. I would ride the train to Brooklyn each week, and it was 90 minutes each way.
I will never forget one of my first days on the job. as I rode that train all the way out to the Hasidic parts of BK, my body began to buzz. head to toe. I began to burst with unconditional love in my heart. I wanted to cry, but with joy. when I would get to the classroom, I would teach different subjects with the resident psychologist. we got along amazingly well, and the mentally and physically handicapped children and adults took a special liking to me. one day someone in class learned how to write three letters freehand. they felt like they won a Pulitzer. their joy was palpable to the point of their own tears. I felt like I was choking to maintain my composure. THESE PEOPLE GAVE ME SO MUCH. more than I had ever been given in my entire life. things like this continued to happen. the buzzing high I got on the train increased, and I realized what the Universe was trying to tell me throughout the roughly 2 year period of my life's collapse (again – it had collapsed before! just not to this degree in the physical world): "put your healing and consulting skills on the map. put it online. tell people. come out of the closet. if you do not do this, we will keep challenging you". I was so afraid of how I would be judged, because this was the truest part of me. the ONLY part of me that actually mattered to me.
one day, as I sat in the middle of my living room with a broken laptop and no TV, in dead silence, with my cats, I asked — screamed — out loud, "what do you want me to do!?". I knew. and yet I was scared. but I had no choice. the hundreds of emails per DAY that I was sending out went unanswered. the Universe didn't care if I could make 6 figures plus based on my "degree". it didn't want me in a box, even though I was trying to fit. it didn't want me producing film at that moment. it wanted me in my purpose, and I was too exhausted to question it anymore. I had a book called "Living In The Light" by Shakti Gawain, that was recommended by my then-new-friend Vanessa. she is now a holistic nurse or doctor. in the book, I landed up on one line that said something like "everything we need to take care of ourselves in the physical world is ALREADY WITHIN US". it hit me that my degrees, my blah blah blah, meant nada. it was ok to "come out" with my inner gifts and behind the scenes work, and it was ok to monetize it. I marinated on that for a few weeks.
I thought of the palpable, life-altering joy I felt on those long train rides to Brooklyn, and how spirit literally entered my body. I thought of the dozens of screw-overs in film and entertainment, and other jobs I tried to do for people who lived only on ego. I thought of how my "best friend" at the time abandoned and criticized me for being "selfish" because I wouldn't visit her out of state, and how other loved ones berated me via email and phone for being in the position I was. I thought of how I didn't fit in anywhere, it seemed, and how no one even wanted me to wait tables (I had littered ALL of downtown with my photo and resume and hospitality experience). I thought of how I had stuffed my resume, photo and cover letter in every mailbox in my neighborhood that I could find, hoping someone would call me for work. I had tried everything, and nothing was changing — except somehow the increased awareness of INNER HAPPINESS (which had, obviously, nothing to do with my circumstances) and message of purpose (healing and consulting others).
in the midst of all of the above, I tapped into a joy that is ironic considering how awful things were. I was like a rubber band being stretched in both directions: on one end, my physical and "on-paper" life was a disaster — and on the other hand, I WAS SO FUCKING HAPPY (people actually thought I was a millionaire and would ask me for jobs, all during this time). I didn't even know why I was happy. but it shot straight from my core on a daily basis. there I was, at the bottom of the barrel of life, no friends nearby, pretty much zero support, I felt like a loser, I thought the world hated me, everywhere I turned there was a villian or monster looking to take me for a ride, I could barely keep the lights on, I had nothing — except myself. and those train rides. and that joy that I shared with people who didn't share some of my outer blessings, but they shared my inner blessings: natural love and joy. they were not driven by appearance or money or reputation. they just wanted to learn the alphabet. I learned, once and for all, what it was to just breathe and be so incredibly thankful for that. I maintained that gratitude for a ridiculous amount of time. and my life was never the same.
and so one day I put my practice on a crappy wordpress site with just a phone number, no photo and no bio… and the rest is history.