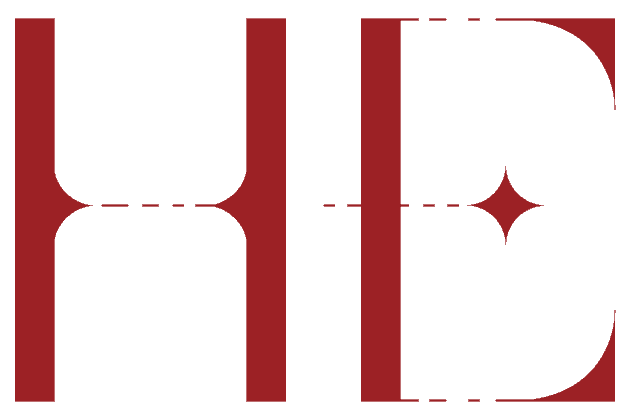 as we glide into 2019, I have been reflecting on all of the amazing people I have met and had the sincerest pleasure of working with on soul and outer-world levels. I have posted some updates about my 2019 forecast, as I continue to feel connected to you and I often think about / am asked "what happens next?" in terms of my personal transitions and how that will relate to how we stay in contact as I expand in my endeavors / purpose.
this week I received a number of reach-outs from folks from the past asking for continued connection – I always search for ways to bridge that gap, and sometimes I stumble with making down-the-road commitments due to the rapid change with my life experiences. that said, I have decided to do the unthinkable: plan ahead, with those of you from the past I have already worked with. next year, as I've stated in my blog and on my social media and to many of you, looks completely different for me. it is a year of the work that I have done behind bolted doors being seen and prepped to be seen on a larger scale. it is a year of flushing out, in real-time and with proper coverage, my programs that will engage the public in a way that helps people to better understand and benefit from the intangible world. specifically: my focus is the occasional SLS™, my TEM®, and my PE™. since I am finally developing a "structure" as to what my focuses will be, it is also allowing me to understand more of what my "schedule" will look like…
for the past decade I have lived and worked in 100% present-tense mode; anyone who knows me, knows that I would never book anything beyond just a few days. there were MANY reasons for this, which I won't go into here. and while that worked wonders for the manner in which I was working, I am moving into a time and space in which I will be able to more clearly delegate time and energy. so for the first time ever, I am offering, in advance, remote sessions to a number of you whom I have worked with in the past. here are the details regarding those remote sessions:
up to 2 remote sessions are available per person and, as of now, they will be booked this week only (stay tuned for future updates via my website and social media with remote session availability). they can be used at any point during 2019, with no expiration date. this will allow for you to do what we have always done, which is "feel it out" as to when and why you might need one. the turnaround for the remotes will be quick, considering I have (for once) an idea as to how I will organize my time. since I will only be able to offer a limited number of these remote sessions, there will be one of two ways that booking will happen or potentially happen; we book 1 or 2 remote sessions this week, or if I am at capacity you can reach out down the road to check availability. I won't over-commit, so if I am at capacity with remote sessions for 2019 as early as this week, I invite you to continue to check in via voicemail only ( 646 470 1178 ) on the business line. if I don't call you back, it just means there is not availability. you may keep checking back with me as often as you like, though; don't worry, I will not be annoyed. I am doing this mainly to stay connected to you and to also continue to be a resource in a practical way — as well as invite you alongside my journey of many new things next year!
considering today and this week is a holiday for many, I have decided that today and tomorrow only, I will offer something special to anyone who decides to make a move with booking a remote session or sessions.
for those of you who have been either out of the loop with how my remotes operate, or you have forgotten, here is the structure with perhaps some refinements since we last spoke (I have added to the structure in terms of both time and additional phone consultation since prior remote sessions immediately following an in-person session were complimentary, whereas these are not complimentary): they are 2.5 hours total, each. you already know the drill, so I won't post about our trade secrets here! the above stated time will also include an in-depth phone call (this portion of the remote session is covered by an hourly fee – on occasion pending availability, I will offer special rates) to address for example the nature of / your intention for the remote session, lingering questions about your life that we began to address at your in-person session, and the like. the goal, as always, is to clear up and clean up what needs to be managed in order for you to live your best life.
I have been thinking of ways to offer the above for many months. maybe even years. however due to my scheduling and way of working up until this point, it didn't seem to fit. I am glad it's become clear as to how to make this work now, and I am excited to be able to feel the connectivity to all of you who have been integral in building HE™ and all that it represents. we are going places…
to iterate, this remote session service is available only to those I have already worked with. it is separate from our in-person session and it is beyond the scope of the 30-day buffer (which includes complimentary correspondence, i.e. remote sessions, phone calls and emails) post in-person session. my structure is also such that an in-depth in-person session must precede a remote session so that it is as effective and efficient as possible. yes, I realize that if I were running this like more of a "business" for profit, I would just book with everyone who rang, and offer remote sessions — but I do not feel that I would be ultimately doing them a real service without having the opportunity to go in-depth and work the way that I know I am capable of working which best assists people. so this is where we are. remote sessions for former patients. I am not sure as to the volume of requests that will come in today or this week, but I will take them as they come and pre-schedule (again with flexible timing per your personal needs!) up to 2 remotes maximum per person. that said, with my work, there is also ALWAYS a cosmic flow, so I have an idea as to what I can handle and what the busier times will look like. when I am at capacity, I will wait to return your call only due to timing (of course I want to work with you), and ask that you ring back at your leisure (weekly, monthly, whatever) to see if there is time available.
I think about all of the transitions that have happened this year in order to set up 2019 and especially 2020. there are not words to even describe my excitement, and believe me when I tell you that I have gone through the ringer and back to get to where I am and where I am headed. I picture in my mind the places and spaces I will be in next year, and how wonderful it will feel to connect to you during being in those new places and spaces, and remember how it all began. I want you to know how important you are to me and I want to include you in everything that is up and coming. you are truly a different soul group and my gratitude for meeting and working with you can not be summed up in words. when I was going through this last most recent personal transition this year, and seeing what is next, I felt a real sense of sadness and death around "leaving behind" my work. now, I have found a way to incorporate the past into the future without having to do that.
if you are a new person who has never seen me and you are reading this, feel free to poke through my website and look at the different services. I won't be offering traditional sessions anymore, but there will be potentials such as an overseas workshop that will likely happen next Summer, and also public events TBA. as you read through my website, you will also see that I started this practice in complete hiding — totally contracted. I prepped for years, in a contraction, in order to one day expand. now, I am contracting again, but in a different way — to truly expand in the physical world. I realize that some may interpret these words as cryptic, but those of you who know me know exactly what I am talking about. this is why my website has been so important to me since everything is time-stamped. everything is connected and connecting to a much larger picture which is taking shape more and more every day.
so, I invite you to book your remote session(s) with me today or tomorrow. or this week. and if I do not call you back, it is only due to scheduling and availability as already explained in this post — please try me again at a later time. please know that I have tremendous care and gratitude for you and that I am thinking of you. happy holidays everyone, and happy new year.