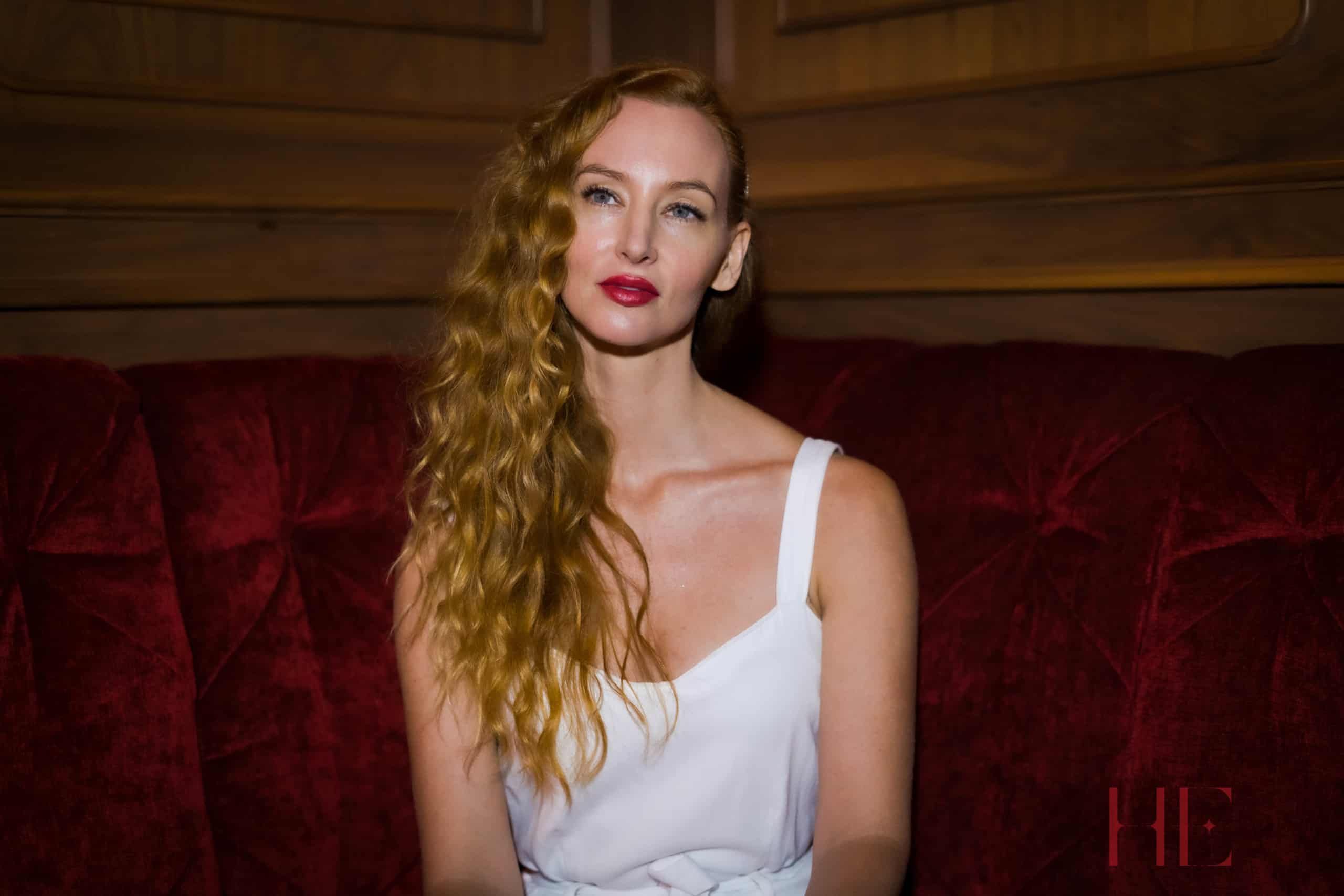 ©Healing Elaine®, photo by Anita Saini
it has been a long, windy, nearly unendurable three years for me. my life has run on fascinating two to three-year cycles, for roughly the last twenty years, with regard to personal lessons earned and learned. to read more about my specific last three life cycles including this one, feel free to read this article.
the above article doesn't spell out the particulars of the themes and over-arching lessons during my most recent cycle, but I will share it and it will be shared via upcoming press and media in 2020.
when I speak about cycles, I am speaking about personal awakenings. it is something I learned about for the first time when my life fell to absolute shambles and pieces in 2002. this would not be the last time. I have been used to "resurrecting" my entire life, and so as I am incredibly familiar with adversity I was able to make it through what I consider to be personal deaths – associated with the aforementioned cycles. with that said, and in each and every period of time all three times, I am amazed I made it through. this last cycle in particular, which I can officially say has closed or is extremely close to closing, was the most treacherous and educational of all.
what I share here and in the above link to a relative article of mine, is not to be confused with anything medical or psychological. I am writing about deeply personal, soul-wise, spiritual philosophical states and if you can not relate, it simply means that you can not relate — nothing more. as I've stated many times, and there is a reason I am stating it, I treat a number of top clinical psych experts, as well as top tier medical doctors and scientists to solve problems that they have not been able to otherwise solve. I also study and seek therapy weekly with a top neuroscientist psychoanalyst. with that said, I know that my head is screwed on straight and I am not going off into hippy dippy ayahuasca or substance-related "enlightenment" when I'm writing about concrete human experiences I've had and how I interpret them…and so that I may also share with others going through what I've gone through. I've never found a hand-book or guidebook for what I experience, so this is why I write. knowing that what I write about resonates and exists beyond me is evident in the very unique couple thousand-plus patients I've had over the last decade or so. in understanding and analyzing thousands of cases, I know that boxes can't explain everything and I know that the potential for medical misdiagnosis during an actual event of the soul is nearly always possible. I also know that those claiming to be having "spiritual" experiences are frequently very mentally ill (and will never seek or stay in clinical psych or psychoanalytical therapy with a gifted clinical expert — something many people gravely need).
so now that you know where I am coming from (and if you have been reading my blog here for many years then I need not explain myself), perhaps you can enjoy my other articles on this subject matter as well as appreciate what I include in this one. my eBooklet 1 also details much of what I express here.
there is a lot of misinformation out there. since it is suddenly (somewhere between 2012 and now?) trendy to be a so-called healer, psychic or otherwise intuitive, we see all kinds of lunatics popping up online with their paid-for followings and hard-to-discern profiles. the same might also be argued for the clinical realm too, though. I have met more bat-shit crazy clinical therapists than I can count at this point. at the end of the day, there is this: people are people are people. everywhere. the fact that they can make it through an exam or pay someone else to make it through their exam that gives them a certificate or license of some sort does not make someone excellent. going to the best school does not make someone excellent. "studying" xyz with the best person does not make someone excellent. inherently being the BEING that they claim to be, makes them excellent. and so right now, with an already questionable professional psychological / clinical realm (because, people) combined with the fact that the bandwagon of self-help gurus has landed (the trend will expire soon), many people are being tested to know one thing: truth. how does one know who's right? or, who's right for them? well, that is a question I asked long ago, when I began, as I thought about others lining up with me and my work. it is why my PROTOCOL is exactly such. I don't get it right EVERY time in terms of working with the ideal candidate for my work (because, then I would have no lessons of my own to learn – and as long as I am breathing I will have them), but I come pretty close. I've come as close as I could have dreamed of coming, and as close as any power within me will allow. and the reason that I do this is that there must be 100% honor with the kind of work that I do, to help others. part of my point is, we end up lining up with what we are supposed to learn. if we are fooled by a charlatan for a time, then there is a valuable lesson in there — not a waste of time. I've been fooled many times as a younger person. and since I was brainwashed on an OPPOSITE world view as a child (as in, what is true is false — and what is false is true) I had a lot of lessons to learn!!! including my most recent ones. my main point in this paragraph is the fact that although we may not know who or what is true, we are always lining up exactly where we are supposed to be. there are good people bad people sane people and crazy people EVERYWHERE hiding behind licenses and certificates or none of the above. where we land is something to observe and learn from — then move on. don't be scared if you met the "wrong" therapist or spiritual guru for the last two or ten years of your life. you were there learning from that person, regardless. even if they are a freak or a charlatan. even if they hurt you or lied to you. now you can build them into your brick wall and move on with all of the difficulty that they offered you to sort through by confusing you, and simply being who they are. it's ok if they aren't for you. you gained. next.
the last few years felt like that for me — a whole lot of inverted realities and situations, lessons for old nascent present-life themes and programming that my soul desperately needed to overcome so that I can move into the blessings and gifts that are waiting for me as I move into a new chapter in my life. that said, these periods of time — they feel like voids — can't be fixed or remedied by anything that you do…even if you LEARN the lesson. as we walk out of our bodies for a time, to adjust our new cellular and updated unconscious memory within the body, we simply WAIT. I refer to this quite a bit in my eBooklet 1. and no matter how deep my process goes, I am never prepared for these void periods (aka dark night of the soul – and if you think you've had one, you probably have NOT. there are barely words for this and you don't want one). but then that's what the end of one of these things is for! preparation.
I'm prepared. in the last three years — an avalanche which began in September 2016 — a number of things happened with people and…things. for starters, beginning September 2016. I had a promising partnership just — thwarted. overnight. with no reason. and I mean, none. now, I don't want to go into conspiracies like an evil eye. BUT. I do believe that those who have the evil eye out (or practice ANYTHING against the will of the Universe and God) will often MATCH the lessons that we need for our soul to grow. and so for a time, it could be considered a "curse" (I don't believe in curses and I am explaining why here) — but it is only a curse with an expiration. the expiration is the moment we are done learning the lesson with the person place or thing that God lined us up with to purge xyz THING from our conscious or unconscious mind. the fascinating thing is, the person place or thing that is inhabiting the "dark" energy that is ordained for us to line up with (particularly when we chronically live in fear as I did) — often in the form of a human, hosting this energy — has a blindspot because it is arrogant. like a sociopath, the kinds of people who host dark energy contain a blindspot that cancels their ability to consider that their darkness being used to create some kind of THING is only temporary. they have this blindspot because when they are directing this sort of energy (call it an evil eye if you like) they are in an ADDICTION. this dark energy is the same as addiction. it fools. it plays. it falsely claims to be one thing but it is another. and just like the evil eye caster, it is deluded into thinking it is powerful. little does it know, it is a pawn in God's plan to simply help another person (sometimes by torturing them) transcend their lessons and die/rebirth. I've never experienced it any other way. and in the middle of one of these incidents or particularly overall cycles, it feels that there is no way out. in September 2016, a snowball (begun with an "evil eye") began to form and come to its fullest size/avalanche within two years.
so the first thing that was thwarted was the partnership. simultaneously, there was a very difficult time for three of my clients at the same time and ironically in the same location (not in NYC). one of my employees became very ill. by November 2016 I received a bizarre audit from the IRS (since I am METICULOUS, I had literally one dozen journals/calendars with every single thing I did every day of the year!) which took a long time (over one year!) and caused restriction for me. I unwittingly hired INCREDIBLY corrupt people to take care of some of my logistics. my tax info was being sent to another address for months which cost me thousands extra. my first big press piece was met with a stalker, as well as an army of trolls. someone threatened my assistant. I was followed for months on end and had my photo taken outside of my residence. by July 2017 I hired a corrupt, fake media consultant who brought two others just like them to my table. I took those folks on because I trusted this person (even though my radar was up and I tried to push back but was told I was crazy — ALWAYS listen to your gut!, no matter how quiet it is) and had my websites stolen and re-listed with someone else's A records. I was played with for tens of thousands by someone who had no real business or training, but who name-dropped like crazy so I thought they were legit. by August 2017 after having my sites stolen and restricted, I was (unwittingly at the time – I did not know this for a fact until this fall of 2019) being censored and shadowbanned online, starting with Google. it then extended to all other social media platforms — basically anything you can think of. [it's still happening. my site won't work or load from many computers or phones. every day, it is something new]. that year, my revenue took a dive, because it can take hundreds of people/voicemails for me to vet/know "this is the right time for this person" (if I haven't called you back, please read my About section to understand my process – I do this for YOU, otherwise I would just have an open door policy and crush it with $ simply to crush it) before working with someone. during 2017 as well, I met at least three very pronounced sociopaths and had to discover that on my own, after the fact (this was particularly the most rewarding part of this cycle — SEEING mental illness, personality disorders, and the magnitude of such in ALL DEGREES…I developed an understanding of people on a level I did not know exists) – this nearly sucked the life out of me. a promising partnership ghosted in 2017. it was something that I had spent months on, and laying the foundation for. a patient of mine had a severe breakdown. the expenses associated with trying to understand how to retrieve my websites and IP and also WHAT was happening to my traffic (now I know!) were more than I could handle and I had a massive six-figure bill due to my revenue change. I had people I supported and built businesses for get greedy, deceptive and malicious — because they lacked something inside. I had clients of mine worm-tongued about ME by people I supported and promoted (same reason as above) who had no legs to stand on when we first met. betrayal became a psychologically fascinating phenomenon for me to observe and know what that meant about ME. mostly it was this. I also had someone threaten to kill themselves, and blame me for it (classic). there is a lot that I'm missing, but all of this over a two-year period of time, and then a year buffer on top of it (2019) to determine: "SO, WHAT DID YOU LEARN"?
some reading this who don't get it might say "law of attraction! law of attraction! you brought this upon yourself"! — yeah ok. we attract exactly the lessons that each of us in particular need. I don't need the same lessons as someone else and they don't need the same lessons as me. my purpose, which is particular, factors into EVERYTHING that I went through. another person with a different purpose would have NO NEED to go through what I went through. and so my point is, all things are truly relative to where you are supposed to be in life. it's not all necessarily attraction, at least not in the way that the trendy spiritual folks try to write about or preach it. you can't reflect back my life to me from the 7th floor if I live on the 11th floor. all you see is the 7th floor. that's your reality. in this way, it is important to chat with people who have been through similar experiences and feel similar consciously (note I did not say "spiritually"). there are a ton of "coaches" who have no flocking clue as to how the world works. and if you want a tip on finding the right coach, then I say find someone who actively goes to therapy. find their LinkedIn or professional page to verify WHO THEY ARE. people who can't confront themselves or be vulnerable in any way DO NOT GO to therapy. those who are able to be honest, and have honest conversations with themselves, GO TO therapy. or something equivalent and that addresses the MIND not the "astral field". it's time to get real. this choo-choo train of "self-help gurus" is ending and what we will be left with somewhere and collectively is truth (a regulation for this work will present — and I believe that regulation is simple: truth).
so my "law of attraction" above is not really such. my soul was going to learn those deep, important lessons, no matter what I did or didn't do and no matter how "positive" I think. first of all, I am an exceedingly positive person. I find the beautiful lining in any and every problem. and during this last period of my life, it was the first time or perhaps first time of all three times (cycles) that I failed to find it. I was at less than 1% battery as far as my own capable life force was concerned. I had allowed myself to be taken and pulled from in all sorts of directions. this never, for a moment, though, impacted my work with others. that is always, always, an exceptional and protected domain. it will be that way until I die, likely because I only do it when I know it's really right. I also did not work for weeks at a time (God's plan – in part thanks to censorship). within and around the snowball that started in September 2016 and that became the avalanche by December 2018, I wasn't able to see the light. there was no one there to rescue me. I didn't fully connect with my then-therapist any longer (thankfully I have a new one, and I can hardly believe how incredible they are). I questioned my sanity (again – and also realizing that crazy people don't question their sanity) as it seemed something so giant was changing in me from the inside out. I spent all of 2019 letting go. letting go of the way I used to let people engage with me or take from me. I let go of imbalances. and I tried to let go of knowing how many people I came across who had bad intentions toward me – simply because they wanted something that I had. and that's not how it works — bad intention can only "take" from another for so long.
all of 2019 has been a clearing of the decks. a healing of old fears and traumas around people taking care of me and how it will never happen. a healing of projecting my positive qualities elsewhere and disowning them for fear of being powerful (whatever that even means – to me it means my 100% self). 2019 has been a rebuilding after a full-on two-year-plus period of soul desert time. I've done this before. it's the ultimate resurrection.
when the personal resurrection occurs because what we went through did not kill us, we are in the ultimate power (as referenced above) for a time. this time happens to be my sun sign in Jupiter. then the next year happens to be my moon sign in Jupiter. judging simply from previous twelve-year Jupiter cycles, I know that there is nothing that can get in my way now. I truly did not know if I would be able to "get up" after this last hazing of sorts. but I did. slowly. and I died a million times during it. and for the first time in twelve years, I feel not only mySELF like never before, but even better than before. when we step / back into our ultimate power, it is then that we transcend all that handed us a snowball for the avalanche. I refer to this as karma. I have lived out my karma to integrate new lessons pertinent to the things I have asked for (be careful what you ask for – you will get it if you are willing to do the work around it which will feel like it has killed you), and anyone/anything associated with serving me that ugliness will know theirs. it's not about revenge-thinking, it's about physics. and I've never seen it any other way. and so watch alongside me. everyone and everything that participated in my two-year tornado will also experience a reaction. in my personal life, with regard to themes of extreme betrayal (I have had so many of these lessons — so that I may TRANSCEND early pieces of myself that I NO LONGER NEED), I have ALWAYS SEEN that there is a one to two-year reactionary period for anyone/anything involved. meaning, their life changes too. according to what they put out. once and now that the cycle is over.
our greatest currency is not intention, it is INTEGRITY. I see and hear a lot of people ripping off my words, passing them off as their own in their "advice" columns or podcasts, when they barely understand them to begin with. I know this because when they met me, they knew nothing. no language, no metaphors, no analogies. you can't rip off ideas if you have never LIVED them. if you have lived them, they are YOURS. and many of those who rip things off in general are as far from "light" as one can get. they wear that of others. and their facades will indeed crack. and they will be seen. and many of us will learn from this. it's happening in every domain in life. often, my personal life cycles are timed with the collective or just ahead of collective trend. right now is no different. and my currency (truth, clarity) is greater than ever. this means the outside world will line up with it and it will be seen externally since the baby is ready to come out. the baby is a metaphor for all of the integrated horrendous lessons of this last period of time. and again, as we learn these lessons and move forward, everyone who had a role in our life changes too — and we see it externally, for better, or for worse. again, I can't express the importance of integrity. if you are doing it ANY other way, you are asking for trouble. you can still about-face, reverse, and clean it up.
one thing that came out of all of the above this last period of time is my TV Series. I wrote it in the Spring of 2018, in the middle of my avalanche as my entire world — inner and outer — was falling apart in order to construct my future. I am calling the series Great Awakening, which reflects a period of time on our planet. it is a six-part TV Series docu-drama based on my six eBooklets that I wrote in 2015 and published in 2016. there are not words to express the kind of show this will be, as it's never been done – content-wise and otherwise. I'm going all out for this show. brick by brick the foundation has been built and although it was sitting on my shelf next to my big book since early 2018, it became time to deliver it just this past September 2019. my passion for media via multimedia has been there forever. it's why I dipped into TV and Film over a decade ago (during my last lovely Jupiter cycle!). I will be putting out some notices for additional people I've worked with as a means to contact me (I do not use my old email any longer to send emails) in the event they want to speak about their experiences relative to our work together and my eBooklets for the TV Series. this is surely a time in which I can really bridge HE™ and all that it is, with my outer world focus.
as I reclaim my inner power at this time, a lot of things are clear. it's clear how different this show will be. it's clear who was who and what was what in the past. it's amazing that I made it through the last eye of the needle. I truly did not know if I would a few times. I reached a place of knowing that I thought I already had, but I didn't. I see my next life chapter clearly. I have a few big dreams that I will absolutely make come true this year, and I can't wait to share them with you. those I've worked with know the real me. and I want to find ways to maintain that connection even as I navigate other waters.
I have press coming up that no "evil eye" can ruin. some of it is international/global. one piece will be about my censorship. mainstream news has not reported on either topic before in the way that it's been set up for me/I'm setting it up right now. there are a lot of reasons for this. and it's been my focus for some time. it's felt unsafe in the past. and, I reached a point last year at which I didn't care whether it was safe or not anymore. I'm beyond that point now and it feels glorious. I have proper support with cyber tech, legal, therapist and beyond. I am ready to embrace what is next and what is next is very public stuff.
as my focuses shift back and forth I still consider all kinds of work, so follow my protocol here on my website. if you do not hear from me, it simply means I'm not able to see you or anyone at that time. typically people get that.
I am also changing my mailing list format (again) so stay tuned to be able to subscribe again if you need to.
happy almost new year!