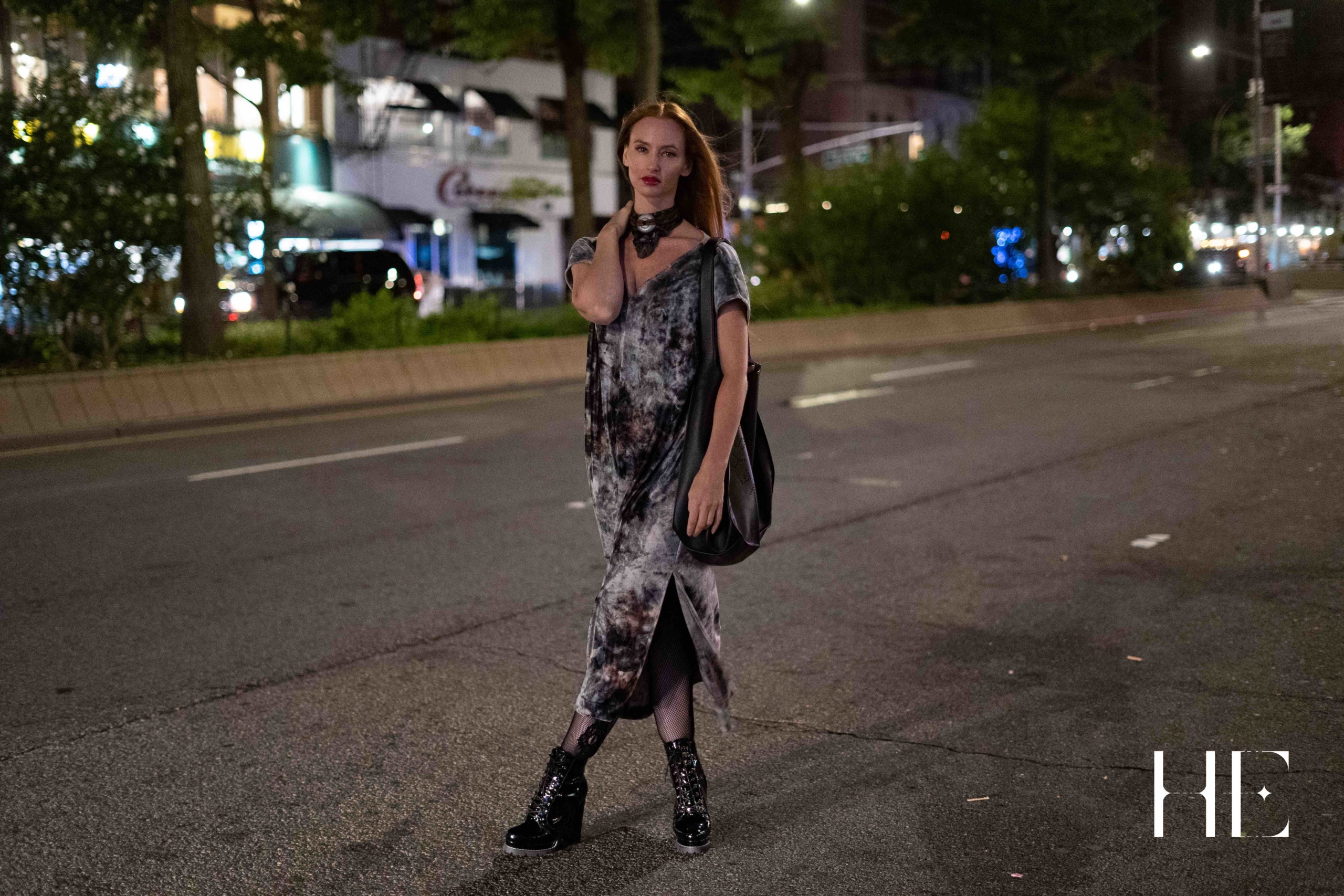 ©Healing Elaine, photo by Anita Saini
although I am not doing healing sessions, I will still be writing and updating my blog. after all, it would be impossible to work with everyone on planet earth who either wants or needs the work that I do. so, as I have always seen, I will reach people in other ways. by stopping one-on-one sessions, I am beginning to re-store and re-cultivate my energy again. it feels good. and I have a lot of new thoughts and feelings.
first off, there are a handful of remote sessions and special offerings that I made to past patients who I built relationships with over many years. they took advantage of certain offers that I made, and obviously they will not be forgotten in my equation of stopping new sessions. if you are one of these people, you already know you are taken care of – in one way or another. I want those I've worked with to know how much I appreciate them on a soul level, and all of the things I learned from working with them.
next, there is this. the last three years of my life were the hardest they have ever been. in a very different way, from the past or the early part of my life. the fact is, I go through things which I can find not one person on planet earth to relate to. it is just what it is. it is what has driven my work in the past, this very specific and unorthodox personal energy signature that I carry. it is how I am able to do the work that I have done, break things down for people, present concepts, solve problems, and so on. it is a VERY lonely journey, and continuing to work in the way that I was WHILE facing a MONSTROUS uphill battle with censorship was a death sentence for me.
I know that many people have no idea that I was (still am!) censored, or the extent that it reached, and it has been frustrating (to say the VERY least) to try and explain to anyone — even those close to me — what has happened over the last three years. one reason that it has been frustrating is that it is so unchartered, what has happened to me, there is simply no way for someone to relate unless they walked the path. another reason that it has been so frustrating, is that people fundamentally can NOT have their world not make sense; this means, that it is easier for them to hear that the individual is the problem — not the system. I realize that this is not personal. but it has been incredibly painful and jarring to witness people almost going completely unconscious when they have heard of my battles. "go take a walk" is some advice I actually received. now I want to be very clear here: what I have been dealing with is literally close to life or death, on a large scale. I have absolutely no words to describe what has happened to me, though I have tried here and there in a variety of blog posts over the last year or so. the ONLY analogy that could even possibly reach anyone right now, is the corona pandemic and having your lights turned off OVERNIGHT – but not knowing why. with no resolution in sight, ever. this is the last three years of my life. combined with a host of scary, invasive, offensive tactics and actions designed to shut. me. down. in all ways. unless you walk in these shoes, you just do not know or have any inclination as to what this does to someone — mind, body and spirit. as I combined all of that with my will and drive to break through, continue working, and focus all of my energy on solving life or death situations for people, I learned that I had to let go. of two things: one, focusing any more energy on the devil himself, who has single-handedly choked my logistics and business to death; and two, giving all of my life force to sessions. no matter how much I love seeing people turn corners.
it has also been disappointing to observe convenient judgement from people who, for whatever reason, are not able to see me as anything but a strong person. what I have gone through has almost destroyed me on a soul level. there were many, many days over these past three years that I did not want to wake up. and again, in order for you to come close to understanding why, you would have to have been in my shoes on a daily basis. fighting off every website domain you own being hijacked and put up for auction. having your banking interfered with. having your accounts drained by services you didn't purchase. having your photo taken by strangers. being contacted by operatives with the intention of catching you in some sort of off-color communication. being followed and stalked in all ways. being audited for no good reason. having nearly everything that you spent years organizing and posting online hidden (aka shadowbanned — still happening). having your phone lines crossed and voicemails deleted, no matter how many times you changed phone numbers. and all the while, dedicating your life to helping other people with dreams and goals that became more and more and more distant for yourself. seeing every dollar that you made go into a dark black pit, that sunk deeper and deeper because your legal, operational and other life or death fees demanded such. going into significant debt all because people want you silenced. and if you read this and don't believe it, then get off of my pages – you don't know how the world works. good deeds are often not rewarded, because: jealousy, control, greed, and the way the underbelly of our world actually works.
if I sound like I am complaining, I'm actually not. the reason that I can write about it at this time is because over the last fiscal year most specifically, I have been rebounding on a soul level. I didn't write about this when I was at my most vulnerable, because there was no perspective or energy to do so. and, I realize in retrospect that everything I have gone through (which is a host of things many would not believe because they live simple lives) has prepared me for much of the work I have dreamed about since I was a little girl. some of this work involves global peace negotiations and working with certain leaders. if we have not witnessed the devil before our eyes, we can not discern energy. what the last three years have afforded me, aside from incredible pain and confusion, is: stamina, healthy anger, truth, and letting go of what ANYONE thinks about me. I do not care. when we no longer care, because we have been so broken, we are at our most free AND our most powerful. I am getting there.
I watch the bandwagon of "spiritual healers" and "gurus" who know only of the kind of pain that comes through parents divorcing as a child. and, that's valid. but in the face of GLOBAL CRISES, it is nothing. commenting on global affairs, offering "sage" advice on major issues, is a joke unless you know how things work. very few people do know how things work. and while I am incredibly sensitive to the theory of relativity (I actually AM as non-judgemental as my testimonials suggest! I am just writing pure real-talk here to make a point), it is crucial for me to express my truth with the hopes of truly being the bridge between light and dark; light is the truth, and dark is lies. the majority of the planet lives in lies. the reason? they only believe what they see – and what they see is 99% censored and tailor-made to keep them controlled. divided and conquered. it is safe to say, that if you do not resonate 100% with what I am writing here, you do not know how the world works. if you are in your 20s or 30s, unless you were born into pure adversity and have experienced the planet on a corporate, global and otherwise VAST scale, you do not know how the world works. so, just consider that. it's called being open-minded and malleable to positive change. one of the reasons that I say all of this, is that we are headed toward MAJOR truth bombs. it's not conspiracy theory, and it's not about politics either. the media has brainwashed you into binary, identity-driven thinking. and it's a trap. and nearly EVERYONE on our planet is in it. I've watched as those who work for me have 180-ed their perspective of the world, simply because they have been around SOME of my unusual life experiences. and they have drawn their own conclusions around it, simply by proxy of the events that are impossible to ignore.
I've watched as (I always say that MOST people are addicts — to some THING) our addict-driven population which LOVES drama and chaos and negativity, has become its worst version of itself during corona. it has highlighted the saddest part of the human condition epidemic that we live in: addiction to drama and negativity. nearly everyone believes they are an "expert", and that their "hate" is warranted, and little do they realize that they are part of a big psychological human experiment. here is a tip to go around that: turn off CNN. turn off CBS. turn off MSNBC. turn off the mainstream addict social programming channels that cultivate fear, judgement, and MISINFORMATION. you are being lied to all day long, and you do not even know it. and then, you are going out into the world or to your little devices and spewing exactly the narrative that is designed to brainwash you rinse and repeat like a windup doll. if this offends you, then good – maybe it will push you to the brink of breakdown and to actual awakening. it is time for everyone to learn that there is no such thing as cancel culture. it is time to learn that because someone knows or lives or believes differently than you, they are still valid. most of all, it is important to know that YOU ARE WHAT YOU HATE. this one is my favorite. I look at the uncontainable hate and judgment heaved by people online — little do they know, they are revealing EXACTLY what unconscious experiences they have not even come close to processing. for example: you "HATE" Donald Trump or some other public figure sooooooo much that you have to talk about and post about them EVERY DAY? really? what you are screaming is: "I have so much hatred for my immediate family and the things that remind me of them that I will never consciously admit to myself, so let me use THIS target as my projection screen and maybe no one will notice". people DO notice. I watched a young person who had worked for me in various capacities at one point, consistently making ageist and racist comments. all day. ironically, I fit the exact categories of their racist and ageist comments. I never said anything, as I knew they were fighting themSELVES. deep within them, they hated something about their race. and they hated those close to them who fit the age bill, because they felt abandoned by them. our outward hate, regardless of whether we feel it is "warranted" or not, says everything about us — and nothing about our target. and just because "everyone" around you is doing it, doesn't mean that it is ok. at some point, the truth in our individual lives and collective lives IS revealed, and that includes YOURS TOO.
I am embarrassed for most of society, but at the same time totally understanding and accepting of everyone — we are seeing this negativity that I am both embarrassed for and accepting of, everywhere. on all sides of every equation. there is a rare, ACTUALLY WOKE, group of people NOT throwing hate and shade in every direction, JUST BECAUSE THEY ARE UNHEALED. and THESE are the people I am interested in knowing in life. they happen to exist, as diversity in life would have it, on every side of every equation! so, if you see me or hear of me hanging out or talking with "xyz person", think twice before you label me as "X". this is such an old, unconscious and outdated way of relating to the world. and if you are doing this, if you are into identity politics or cancel culture or binary thinking, you are not part of the problem — you ARE the problem. and don't take my word for it — it will simply stop working for you.
if you have not figured it out yet, the media has trained you to be divided — and therefore it can conquer you. the group think brainwashed into Hollywood and BY Hollywood is the greatest joke of all…and those folks are the last to know, how obvious it is. you might be asking who I think I am saying these things — well, I am a person who has worked with so many people, of all denominations, and had experiences many will never have INCLUDING first-hand knowledge and experience with EVERYTHING I write about, and this gives me not only that knowledge and experience but actual perspective. I was sharing with a friend just last night, how "it all works". how in order to "break in" to entertainment, I was attemptedly trafficked multiple times and "offered" insane proposals that would have made me a big star. I could have done this decades ago, folks. I just went the other way. how does this tie into our current state of affairs? I'll tell you: politics. economy. EVERYTHING. when you learn that the world is ACTUALLY run on sex rings and violations of the most unthinkable kind, and how that drives and satiates the desires for "power" of otherwise "important" men and women, and how that ties into Hollywood (i.e. media and ALL of entertainment) and banking, you start to…get it. you can call it a conspiracy all you want. I have lived it. so when I make a "maniac" post about questioning what the mainstream media or Hollywood "says", know that it is coming from actual experience and critical thinking. since the majority of the planet is so censored and "protected" from the facts, all they can do is parrot what they are told. and I'll be clear: if you knew the truth, you would never leave your house. that's rather ironic, considering our current state of affairs…
moving over to corona. guys, there are so many things you are NOT seeing. did you know, also, that CBS actually used footage of an ITALIAN hospital, passing it off as a NYC hospital? probably not. their "mistake" correction (only after being caught) was not exactly mainstream. this, is what is called propaganda. these are the people you are trusting to inform you. what I am NOT saying, is that corona is a hoax. I am not saying that. corona is a virus, similar to the common flu, with a different mutation. period. and no, I don't have all of the facts. but do you not question anything you are told? how about this. the other day, I called my family doctor's office. I got an appointment immediately/next day. I went in. it was empty. EMPTY. I was offered a corona test, as I was told there were more than enough. more than enough. in an empty family medicine center. yet on the news, we see incredible (and some of it, fake! if we are in such a serious pandemic, why add fake footage???) despair. death. doomsday. the fact is, like the common flu, there are high risk groups. I don't debate isolating. it's important to do whatever it takes to contain things we do not fully understand or that can spread. I am one of the most sensitive people I know and I can not stand to see ANYONE suffer — but almost as much as that, I can not stand to see a lack of truth and information spread. and right now we are seeing a drama queen's or untreated addict's wet dream on the news. the irony is, people who thrive and live on drama and chaos and fear, LOVE this. they will say they don't. they will say they are suffering and afraid. they will point to "the big bad man" who is President and cry about it. unfortunately, this pandemic was created especially for them — it is a dream come true for corrupt news, and for people with political agenda. it is not about the facts for most people. it is about the drama. and we wonder why this corona thing came along. it's called an awakening. so, why not do a few things differently?
I realize that speaking the actual truth is very unpopular. I've "lost" a couple (literally only a couple, which is surprising and gives me hope) people whose lives were CHANGED working with me. people will do ANYTHING in order for their world to make sense; that includes denying truth, in order to make that world make sense. I've already suffered greatly for living in the truth, which is the origin of the hostile censorship and relentless desire for a specific enemy to take me down (they never will). but I won't stop speaking the truth. my website can continue to be slowed by ISPs simply because I am on some hit list akin to a terrorist group. they can keep hiding and striking out my reviews and videos. but they can not hide me or the truth that I know, that I share for anyone on the actual cusp of wanting to wake up. if you think my work has been limited to helping a couple thousand people wake up and change their lives and transmute illnesses and have babies, then you are mistaken…my work goes much broader. and that is why I have stopped one-on-one sessions…so that I may regain my energy for equally but more broadly important initiatives.
I have three books coming. the first one, which is complete, will hopefully drop soon. I have had the incredible honor of working with several notable award winning authors and artists, who have been encouraging me and standing behind me for half a decade as far as my work and writing is concerned. it will be either with their help, or not, that I find the perfect publisher for my book(s). as soon as that is complete, the audio versions can be recorded and that includes my eBooklets and my blog as well. if you have noticed, my entire blog is many books waiting to happen. the next step is about TIMING. there is a reason that I have been waiting to focus on publishing, and there will be a reason that it happens at exactly the right time. five years ago, when I wrote my eBooklets, we were NOT ready as a collective to digest them. no one was writing about what I was writing about. I wrote about it, because I couldn't find answers to themes I discuss anywhere. I still can't. so, I live out insane experiences so that I can then write about them. I get it that they only resonate with a fraction of the human population…but those that they resonate with are the most amazing people I have ever met. they live on the edge of truth, freedom, and pioneering their respective fields. and I trust that group. I am seeing that at this particular moment in time, the mainstream population might actually digest the core themes in my eBooklets…and maybe later, my blog. and it doesn't matter how much I am censored by big brother, they can't stop me from publishing. unless, of course, they kill me. but even then, someone else can publish my work! sound dramatic? it's not. again: I'll tell my whole story (or someone else will) in good time. and that takes me to my TV Series.
my TV Series Great Awakening is literally metaphoric to what we are experiencing right now as a collective. it's beautiful, even in all of its pain and despair. my first book, which is called "Great Awakening: a seer's mini-guide to understanding the intangible planes of the human experience", and is a conglomeration of my eBooklets 1-6, is the premise for the TV Series. I only want to work with people who are aligned with the truth. this may shock you, but this includes people of ALL denominations; for example, one of my directors is "left" or left of center. another team member is extremely far left. another team member has gone from left to dead center. I don't know what I am, as I see truth on EVERY SIDE and in EVERY PERSON. other team members will be "right". the irony is, everyone lives in their truth. all truths are valid. they just…are. and it is fascinating to see people present ideas and concepts without hating or arguing. why? because they are awake and THEY ARE NOT AFRAID OF THE TRUTH. when you are not afraid of the truth, you can have an opinion but not argue or force your opinion. this is what Great Awakening stands for. the truth does not need to convince you of anything, and the truth appeals to all people…whether they live in it or not, because the truth is a mirror! what they do with that mirror is secondary. get it?
at the moment I am rebuilding my energy because battling the intense evil directed at taking me down, combined with lending out my precious life force to others, is not sustainable. I will find and have found ways to combat both without fighting. the message was sent to me loudly, after being pursued by such intense evil (evil loves to take down both light, and bridges) that it made its way right into my practice. and God said "it's time to stop. this is why I am torturing you by sending you maniac after maniac". and so I listened. I listened after certain things inside of me broke that could only be fixed by stepping away and taking pieces of my soul back. and God said "it's time to stop. this is why I am messing with your entire online identity on a daily basis. it is so that you can step away from it, dis-identify with it, and focus your attention to the next important place. don't worry, all will be re-instated". it is ironic that while the google algorithm has changed since corona (yes, facts), my censorship has ramped up. but I know what to do with that. and all parties involved will regret their actions one day. no one can escape the karma that is coming or them, and if they had enough light in them to believe or understand that, they would regret the day they stepped in my path to try and stop me. this is how karma works, and as my eBooklet 4 says, it IS indeed immediate.
be open to the facts, without feeling threatened that your "entire identity" will change just because you agree with new truth. one person who is an interesting example of this is a man named Brandon Straka. check him out. not because I agree with everything that he says, but because he is an amazing example of someone waking up and changing their mind about the "facts". Brandon doesn't live in a binary world that says, "because you are gay, you have to blah blah blah…" or "because you live in Brooklyn, you have to blah blah blah…". for all that it is worth, he has decided who he is and what he believes, separately from society. and there are people, on all sides of the equation politically, who can actually do this. and I respect them. it doesn't matter to me WHAT they believe, it matters to me what they are doing with what they believe and WHY. basically: their personal integrity. THIS relates to intention. but you can't have intention without personal integrity. and, you can't have personal integrity without knowing why you believe what you believe! I have hesitated to write about politics because honestly it falls outside of my personal focus, but I DO write about the truth which has had enough political references in it AND I have spoken the truth in my sessions and workshops that contain political reference and THAT has gotten me censored and attacked by a whole other aspect of the evil equation that has sought to take me down. the truth is so powerful, that people will do anything to silence it. and I mean ANYTHING. so, do what you like with that, but please consider that you don't know what you don't know. and the ONLY pathway forward is bridging all sides together. people like Brandon are doing that SIMPLY by considering and experiencing various, "other" and additional points of view. no one swings from left to right or right to left without actually living and doing personal, critical thinking. I have great respect for anyone who lives in personal truth and has made it their mission, instead of simply parroting what they hear on TV. it is my personal goal to bridge the most unlikely characters together, to come together, on issues like economy, environment, and media. and guess what? it won't happen by me being a mainstream media PARROT. and yet, people attack that and "cancel" me…how ironic. if you have done this, you do not know me and you need to look in the mirror. I will live for being the bridge that I was born to be and I will work with and support all structures that can get us there. for example, if you see me wrapped in a MAGA flag one day, instead of judging me or thinking you know my thoughts on policies (I actually don't have many! I do not know much about politics at all!), perhaps instead consider the bridge that is needed to lessen the divide. consider, perhaps, that there is truth in a place you find it least likely. consider that you do not know why certain things are happening, and that some of your worst fears are actually transferred or misplaced. not everything you see or hear means what YOU think or mean it to mean…
I have become increasingly disturbed by the divide, the hate, the unconscious bias, the hypocrisy and the ignorance of humanity as it exists without listening to all points of view. the above knows no political affiliation or identity. the above is human. and it is asleep. we are more than our identities and physical bodies. yet we act otherwise. I go to yoga classes and hear teachers with 1% of my life experience not teaching yoga, but telling me how to live. people are desperate to have their views of the world imposed upon others, for fear that if they do not, their internal worlds will fall apart. well, let your internal world fall apart. clearly, something right now, is not right. and you DON'T know what it is…
if you have stuck by me for years or since we have met, I appreciate you and I thank you. and if you have "canceled" me or turned on me, I appreciate you and I thank you. we are all just wherever we are, at any point in time. and, we are WHAT and who we are, on an intrinsic level, at any point in time. as I always say: people are created equal — energy is NOT. as I rise, I see what has been around me the entire time and I have a new lens for such. so do you. the goal is not dogmatic or opinionated, the goal is awareness. and awareness can only come from facing hard times and horrific disappointment. if you can do that, you will come out on the other side. instead of judging others (however ALWAYS discern others!! please, there is a difference — learn it), turn the camera back on yourself. if your life is not working, what are you fighting against? I learned that, although there were and are forces I could not and can not fully control, I had choices. I was afraid that during the last three years, I had made mistakes; I had turned down press that would have made me "insta-famous" – I thought to myself, "did I make a mistake? did I self-sabotage? by saying no?"…after going through censorship etc, I learned that no, I did not make a mistake. the way that I knew this was 1) I followed my GUT in moments of "opportunity" to the fullest and 2) I NOW see what the last three years has meant for me and why. I am not a person to sell out for anything (obviously). and I know the risks and rewards that come with that. personal virtue (not virtue signaling!) is ALL we ever have. the old world is crumbling. those who have whored their souls and bodies to another force will pay the price. we always do. the virtue within us is all we have, and often, it is not too late for redemption if we are willing to be honest and ask for it. people are forgiving when we admit how wrong we have been. if you feel this way, go and admit it. get on your knees, ask for forgiveness, and change your life. you may be surprised to know how many people will be there to allow that burden to be lifted off of you. after all, it is not what we GET out of being honest, rather it is the lift of the burden off of our soul that is the outcome. we may still be left alone, but at least without burden. something to consider.
as I step back from having my energetic internet accessible to the world, I find pieces of myself coming back to me. this will allow me to continue to write freely, but also and simultaneously be much more private in a way that I have never been in the past. I am used to giving away EVERY piece of me, so that others can benefit. what started as a pure survival tool as a baby and child and young adult then adult, and what was also a sheer gift, I now want for myself. I want to witness one — some — any of the miracles I've witnessed others realize through my work with them. I have to learn that my gifts are also for ME. and I notice, as a consequence of stepping back, whose lives have been propped up 100% by my life force instead of their own by doing their own work. it will be whatever it will be. some people built their actual identity off of me. off of my identity, my life force, our connection, or whatever. and I can FEEL it in the ethers, as I simply reclaim what is germane only to me, how someone will either scramble to "replace" me or "cancel" me. some people can't simply change gears, they need to instead conjur unjustified anger to deal with separation. this is emotional immaturity, and it's ok. we have all been there, somehow, at some point in time. but my point is that I notice so much. doing the "wrong" thing — either by assuming someone else's energy, or stealing, or doing something we know goes against our soul — may feel "good" for a time…but just like black magic, the curse wears off. and when it does, it is you against the world. it is you facing the mirror. we are each best and better served to look at that mirror, and know it's all we got. it's all we ever had. the hard part is, most people don't know who they are. but that's another article entirely. you get my point.
it is my wish that everyone, at this time, find themselves. use this unique time, not to holler at the news or who you THINK is responsible for your unhappiness and discontent, to look in the mirror. to get quiet. turn off the flocking TV and your little fake instagram that is TOTALLY censored to feed you lies and things that make you feel angry and inferior (I don't know how people do it — scrolling around all day, looking at other people's "lives"….aren't you TIRED from that? you should be.). take inventory on your life and consider what matters. who are you helping? do you volunteer, like, for ANYTHING in life? why not? why are you so self-focused? what is your point for living or breathing? who can you help simply because it feels good to do so, without agenda? learn to be grateful for this first class country we actually live in. there is a reason everyone wants to come here, despite promoting hating it at the same time. what are those reasons? what are your reasons for being here? what are your potentials and opportunities? what can you create RIGHT NOW? great and amazing things are born from the worst times, the hardest times. I am a prime example of that. my entire life has been a shit show of hard times, and unendurable back luck and misfortune. but I know it's not by accident, and that I have two choices; I can kill myself, or I can fight to THRIVE. since I won't kill myself, I am left with one option only. extremes leave you with either death or passion. and while I admit that I barely had the energy to continue breathing these last three years, I knew that I would not die. and so I am stuck here. just like you. and I have had to thank my lucky stars for all of the simple things that I have, and the rare gifts that I have that we EACH have if only we DARE to look. looking takes courage. courage requires vulnerability. vulnerability requires honesty. honesty requires faith in believing in something that we can not see but that we put blind trust in, hoping that it will all work out because we are each imperfectly perfect.
stop waiting for this time to be "over". do what you can, to empower (versus dis-empower) yourself and / or others. it can be a simple step, like sleeping more. or eating better. or hydrating. it can be as simple as that. no one is expecting us to save the world, and after all, we can not do anything actually meaningful unless and until we improve our own self first. start small. give yourself a break. but most of all, learn to think for yourself. it will change your world, and the world around you.
if you are reading this, and particularly if we have worked together, I hope you remember who you know I am. on the most core soul level. we connected for a reason. stay open.