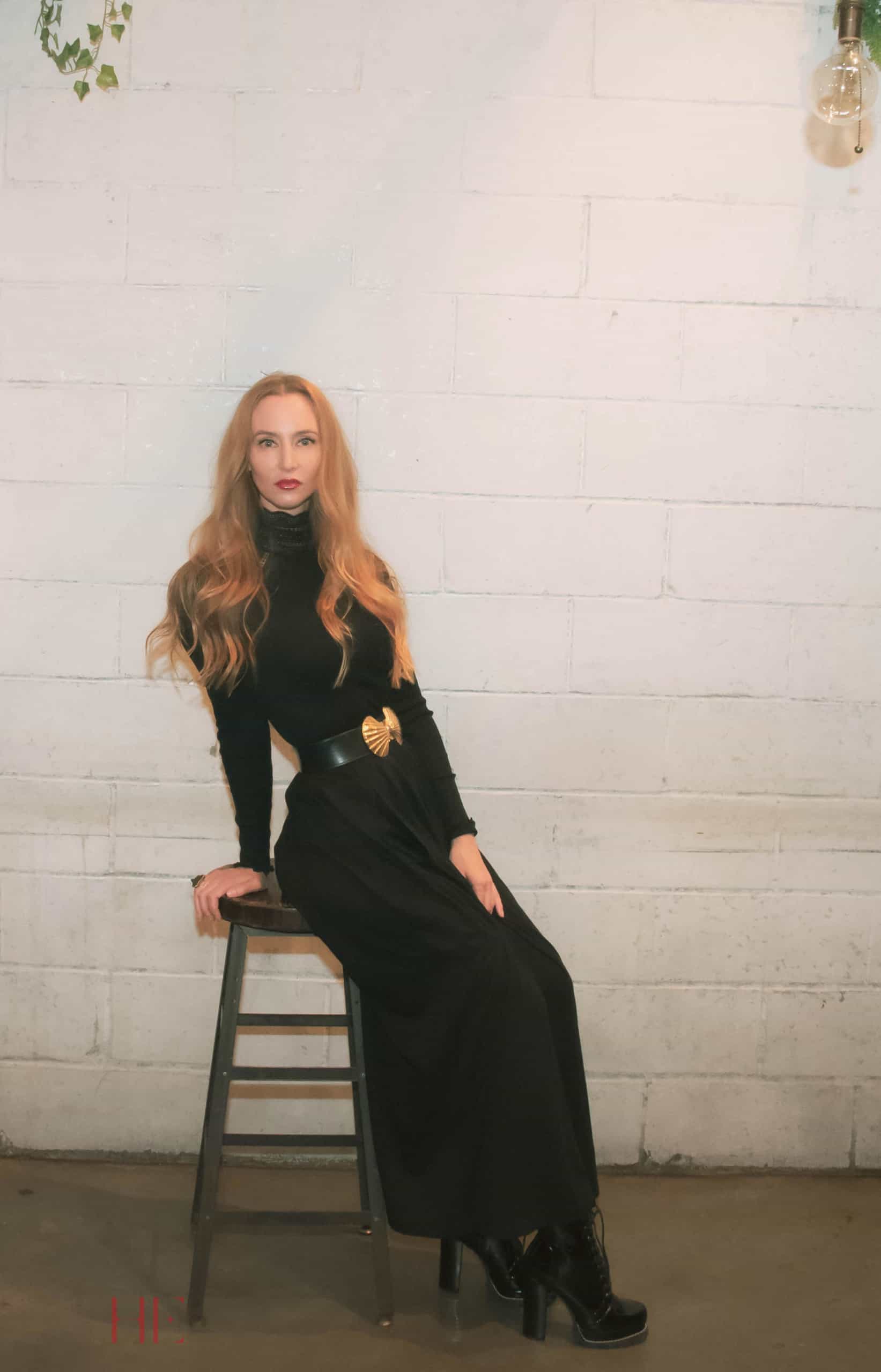 ©Healing Elaine®, photo by Alejandro Padron
sexual predators survive because their family and victims protect them.
it is amazing to me, the number of cases I am familiar with throughout my lifetime thus far. and in each and every case, I see an entire family rallying around the most insidious, evil, often outwardly powerful individual (predator).
of course, predators do not have to be men. in many cases, they are. and in many or nearly all of these cases, their families protect them — because, you know, REPUTATION.
in all cases of abuse, not just sexual, I have discovered one thing to be true nearly 100% of the time: the witnesses, the complicit, the bystanders, care more about their image than the victim. just like wild animals, they will eat one of their own to save face. it is the human condition at its most pathetic.
many years ago, I was out and about in New York City. I saw a very run-down, broken-down, modified version of an amazing person I once knew as a child. the child I knew was gorgeous, stunning, both inside and out, and had a life inside of them that just could not be put out. as I gazed at the individual who reminded me of this once-child I knew, they gazed back as if they knew me too. in a completely altered state this person approached me: they were, in fact, the effervescent child I once knew. I was in shock. what had happened to them? why were they like this? why were they in such active addiction that they didn't even resemble themselves physically, not to mention energetically? I was embarrassed for this person, saddened, curious, and incredibly empathetic as to what might have happened to them. I didn't realize, at the time, that MANY (ok, I am going to say based on thousands of individuals that I have treated: ALMOST ALL) active addicts are products of incest and sexual abuse or rape. I wasn't as fully aware before this last decade, of the correlation between those two things, as I am now. another byproduct of sexual crimes is, of course, eating disorders. anyhow, I looked at the person who I once knew in this public place and I simply could not get over my shock as to the stark contrast they bore in resemblance to who they once were. when I thought about their family, I recalled them being the family that everyone idolized; their parents were powerful WASPS moving between NYC and the suburbs for work and social, their children were visibly stunning and intelligent, and they appeared to have it all — and most of all, respect from their peers (the parents, namely). I remembered all of the things that they did and achieved as children, and how much their parents seemed to care for them. BUT: it was all a show. as I stood in this public space in the heart of Manhattan, I would hear something that almost knocked me to my knees as well as terrified me. this person from my past suddenly and randomly shared with me some most atrocious details, details that I am afraid to include here even though I am writing in the most anonymous way possible. in the moment of their sharing, I realized that I was the first and only person that this individual ever shared that information with regarding their past, and their present. to date, I have heard few things as horrifying. not only had they witnessed and experienced the most unthinkable acts of abuse at the hands of their parents, but their life was threatened if they were to share anything about it. their siblings shared the same fate. one of their parents was the active physical predator (this went on for YEARS), while the other one was the complicit predator. and in a moment, it all made sense. these beautiful children had all become addicts, as well as suffered from eating disorders and dysmorphic conditions. they had ALL been in trouble with the law. and all the while, their "parents" remained the pillars of society. IMAGINE THAT! what a beautiful pity party it must have been, for these WONDERFUL parents to have such screwed up children. and let me be clear: I see this happening everywhere. turn on the news and see for yourself (if you can actually SEE).
like so many other things that I have been made aware of in my life, there was no one to tell this story to. all of the children in this scenario were already grown adults, and had royally messed up their lives because their lives were actively, methodically and deliberately stolen from them. who would I tell? and if I did, I could have faced a nightmare of my own. I also realized that this child I had once known, the one who existed in perhaps only 1% of the person's body who came clean with me about their past, was not even remotely available for help. this encounter stuck with me for years to come, and the details that were shared with me would play over and over in my head again every time I came across yet another victim who had been used as a chess piece by their "family". nearly every victim I would encounter in the future had an excuse for or a recantation of their story or experience after I heard it. of course we know what Stockholm syndrome is, and of course that plays a part in any case of abuse. but what really made me curious was the lengths to which the parents and families (extended family included) would go, to make CERTAIN that not only did the abuse NOT reach public earshot, but actually that it CONTINUE. side-note: I wrote another article about WHY people molest, and you can read it here. it's got a LOT in it, and no it is not what you have read about before in terms of how the physics of this stuff works.
the absolute NEED for the dynamic of abuse to continue within a family dynamic is absolutely astounding to me. but, I get it. and as old as it gets for me personally, it NEVER gets old. it is as if each person in the family will DIE if they do not keep the show running — the victims MUST remain the victims, the enablers MUST remain the enablers, the heroes (father of the year! mother of the year!) MUST remain the heroes, and the audience MUST remain the audience: appearances are EVERYTHING to a corrupt "family". in the case of the person I shared earlier here, this was LITERALLY the M.O. for the victims, the enabler (mother), and the hero (the rapist father). until the day that their parents died, they stuck to their story: "greatest parents ever!!!". imagine that.
I will get back to how the "family" covers up and also RELIES on their own intrinsic abuse for survival in a moment, because I also want to touch on WHAT THEY DO with these lies. you can't have a secret THAT BIG, and not DO anything with it. it's why some abuse drugs, vomit, commit crimes, etc. but that's still not enough. in every case I have ever known, denial of such a big truth creates the biggest projection screen one could imagine. and this is where "causes" come in and become their focus — particularly victim causes for other victims. instead of acknowledging that the most important predator in the world is living IN THEIR HOUSE (or once did), these people become incredibly passionate about exposing the predators that they perceive to be roaming the planet. THEY BETRAY THEMSELVES ALL OVER AGAIN. I've seen this happen live. literally. I could say to someone "so, you are aware of the fact that your father is a rapist…you don't remember him raping you…but you know he raped your sibling because you saw it…yet you remain connected to him?". and they will make up an excuse and go about their business and then find ANYONE or ANY story on the news that they think even resembles their hidden truth, and they will wave the flag like nobody's business. at that point, not only are they betraying themSELVES (again), but they are betraying the entire cause. and it's not their fault. but there has to be some level of accountability for knowing your own ugly personal truth, but denying it while jumping on someone else's bandwagon. it doesn't make sense. and it's also why a lot of causes get ruined and lose steam — they are being focused on by people who won't even accept the apparent and consciously prevalent evil in their own flocking families. it is also why people deliberately and falsely accuse. THEY NEED A PLACE TO PUT "IT".
the child I once knew who disappeared into the darkness of the most evil of creatures, turned their back on the real cause: because they had decided alongside their family that that's what you do. not only did they turn their back on the real cause which is simply the name of truth, but they strengthened the cause of evil which allows this energy to perpetuate: they put on a FRONT. as many families do. particularly wealthy and otherwise privileged families. it's a whole tribal thing.
the lengths that I have seen a mother go to, to "turn a blind eye", just to save face, while throwing her young right under a speeding bus, are unimaginable. desperate to have the appearance of a good life, the illusion of happiness, and the access to society as a "woman who has it all" supersedes ANY concern for her children. and let me be clear: women molest, too. women rape. particularly histrionic mothers (but that is another article). I'm just using particular gender here from the majority of examples that I am familiar with to describe the family's role in its own systemic abuse…which absolutely keeps them running (it is their gasoline). in the most sick ways.
The Menendez Brothers case is certainly one to consider and take note of. I can tell you with 100% certainty that when both parents live with their children under one roof, EVERYONE knows the truth. they just lie about it. after all, their very breath came from lies. their very foundation is built upon NOT TELLING THE TRUTH. but they get really good at it. the victims lie to themselves, and for the parents. the parents lie to the victims, and to society. the point is EVERYONE knows what is going on. even when they say that they do not. there is simply no escaping a truth that big.
I thought about the mother of the childhood friend I described earlier, and how I had thought of her when I was a child. she seemed strong, tethered, very active in the community, and just…normal. how terrifying is that? again, after hearing about so many of these cases as well as having certain experiences of my own, it all however made perfect sense. the facade of the sexually abusive family is the gold and the glory. the facade is the ultimate mirror of confusion, and it must be put in place on day one in order to function properly. I thought back to any cracks I might have seen in the mother's facade in this case, and I just couldn't find any. I really didn't know the truth those decades earlier. usually I feel like I know, at least in retrospect. I didn't. I just knew how beautiful those kids were, and how full of life they were. it is unthinkable, how things are just not what they seem to be.
in all of these cases, one thing is for sure: victims protect their abusers. 99% of them go to their grave protecting them. and regardless of why, they betray themselves as well as society in a double-betrayal when they hide their secrets. of course, they are just doing what they were trained to do — that is what abuse does. but it is super important to note, that the majority of people walking around outside who have any history of abuse, are not only not honest about it (again, for a variety of reasons), but they will find other people to project their untold truths onto. this is dangerous. it's dangerous for everyone. and I see it constantly. and I wonder where the line of accountability is, for people to stop pointing the finger at others when their own sexual offender lives in the same house as them. or funds their life. isn't that like committing a metaphoric triple homicide? you betray yourself, you betray the truth of the family, and you betray others going through the same thing by placing that blame somewhere more convenient…lying to oneself — NO MATTER THE REASON — is literally the definition of evil.
it is a standard operating tool of the brain to displace traumatic events and identify others as perpetrators when they are, in fact, NOT perpetrators. when I was 20 I had this (platonic) girlfriend. every time she drank, she accused me of hurting or offending her. it got to the point in which I wrote her a letter explaining why I could not be her friend anymore. I did not understand her behavior at the time. she went on to have a string of three engagements to AMAZING men: she did the same thing in each relationship. just as things were about to get good, she flipped a switch. she made every single person her perpetrator. I felt so sorry for her, watching this happen from afar. she was and is gorgeous. I used to want to look like her, to have her confidence, to have her wardrobe, to have her possibilities. I would never trade places with her now. I see her alone and flailing with no roots. no therapy or proper self-reflection (it is very important to note that a LOT of these completely unhealed people move into positions of "healer" or "therapist"!). and I understand her. she is a good person. but she will not face her truth. and that is the only way out…
we suffer grave injustice, not to suffer it — but to do something with it. each of our internal moral compasses is tested, constantly, in different ways. the bottom line is to face fear, not run away from and with it. and abuse of the nature that I am describing here creates the most atrocious fear I could imagine feeling. but it is a chance to energetically end the cycle, not just for oneself but for others. when we cower in tribal shame, protecting the tribe, we are throwing many innocent victims whom we have never met, right under the bus. sometimes being a victim isn't about being a victim — it is about being a perpetrator…a perpetrator with the opportunity to stop perpetration via willingness to face the fact that s/he is a victim. and then do something with that truth.