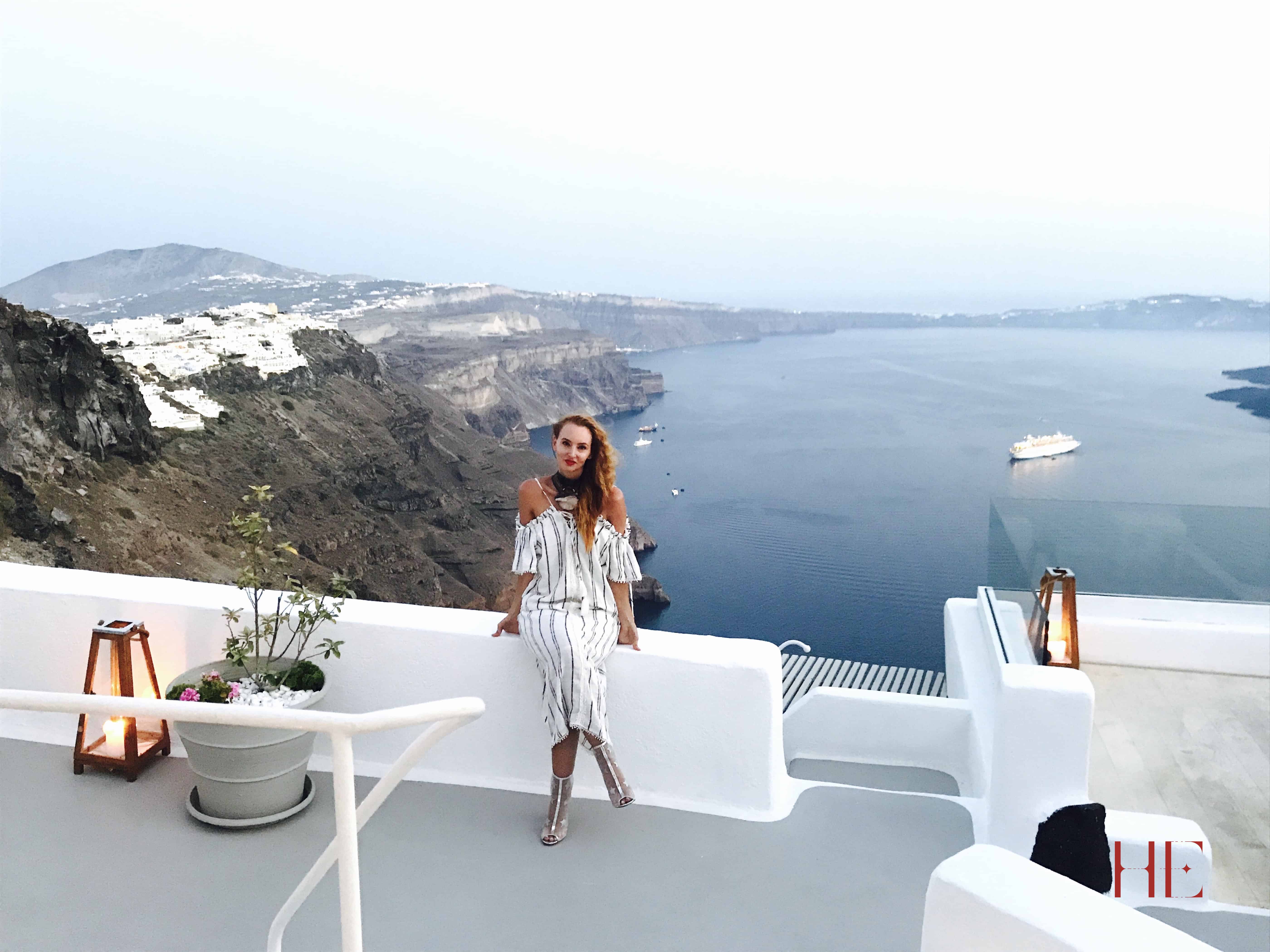 this summer season, through the first week of October, I will be offering my first-time destination super luxury sessions in Santorini, Greece.
I have already posted about how and why it has taken so long to find the perfect location, and the perfect people to do this with. finding the *right* people is not easy. most people have agendas. most businesses have agendas. these people and this location has one agenda: love. truly. as I've described my way of working with people in the past, I do not see people just to "work". if I had done that, my entire vibe and business would be so different. I have put myself in risky positions, logistically, just to listen to my heart. over and over and over again. the space that I have chosen (or rather it and the people in it has/have chosen me!) is yes business, but love first. we match. this is a true anomaly and a long-time coming.
these sessions will last one week in the most exotic and source-energy focused space you will ever encounter. we will be situated in the middle of a historic volcano, and what now remains of it. the work is already outlined many times in my blog. I don't write about trade secrets and logistical agenda, and each session is tailor-made per person. it's impossible to anticipate in advance. this is a super luxury destination, so for some folks it will be their entire year of planning for just one important week of their life; and for others, it will be as simple as booking a trip to the shopping center. in either case, what will be required is surrender and work, all the same, on a soul level. there will be very few of these that I am able to do, both energetically and logistically. the hotel itself is a dream, and I will let it be known that both the owner and hotel director very well understand and support my work. receiving this presence of understanding and support is the only way I can greenlight a location in which to do my work — it is energetically crucial to the experience as all people and things are interconnected whether we like it or not. in this case, we will like it!
if you are serious about booking the above, leave a message on the business line 646 470 1178. if you are already aware of the hotel because you have landed upon this page only as a byproduct of speaking with my support system at the hotel, please also feel free to coordinate through the venue. otherwise, for privacy purposes I am not listing the name of the hotel, just the same as with my NYC sessions.
as people become more comfortable with the concept of "healing" — and by that I mean legitimate healing with actual testimonials from real world people (more to come) –, they will also begin to open to the notion of energy as it translates to physical spaces. this is a project that I began working on last year. once again it is full of trade secrets, and so it may seem cryptic or ambiguous to others, but the bottom line is that the tangible results will deliver undeniable awareness. it is my goal to make people comfortable with the unseen so that they may live better lives. Rome was not built in a day but my ambition to tie all of these concepts together is something I have been working toward my entire life and more specifically the past decade. and like Gladwell's Outliers book, the time has gestated tangible forms.
I am most excited to continue collaborating with many special people in my life. no one in it wants to take, but rather to inspire, collaborate, and see other people excited and happy. this is more than I could ever ask for, as most humans operate on such a strings-attached psychological basis. I will have none of that. and yet we will still get the "job" done!