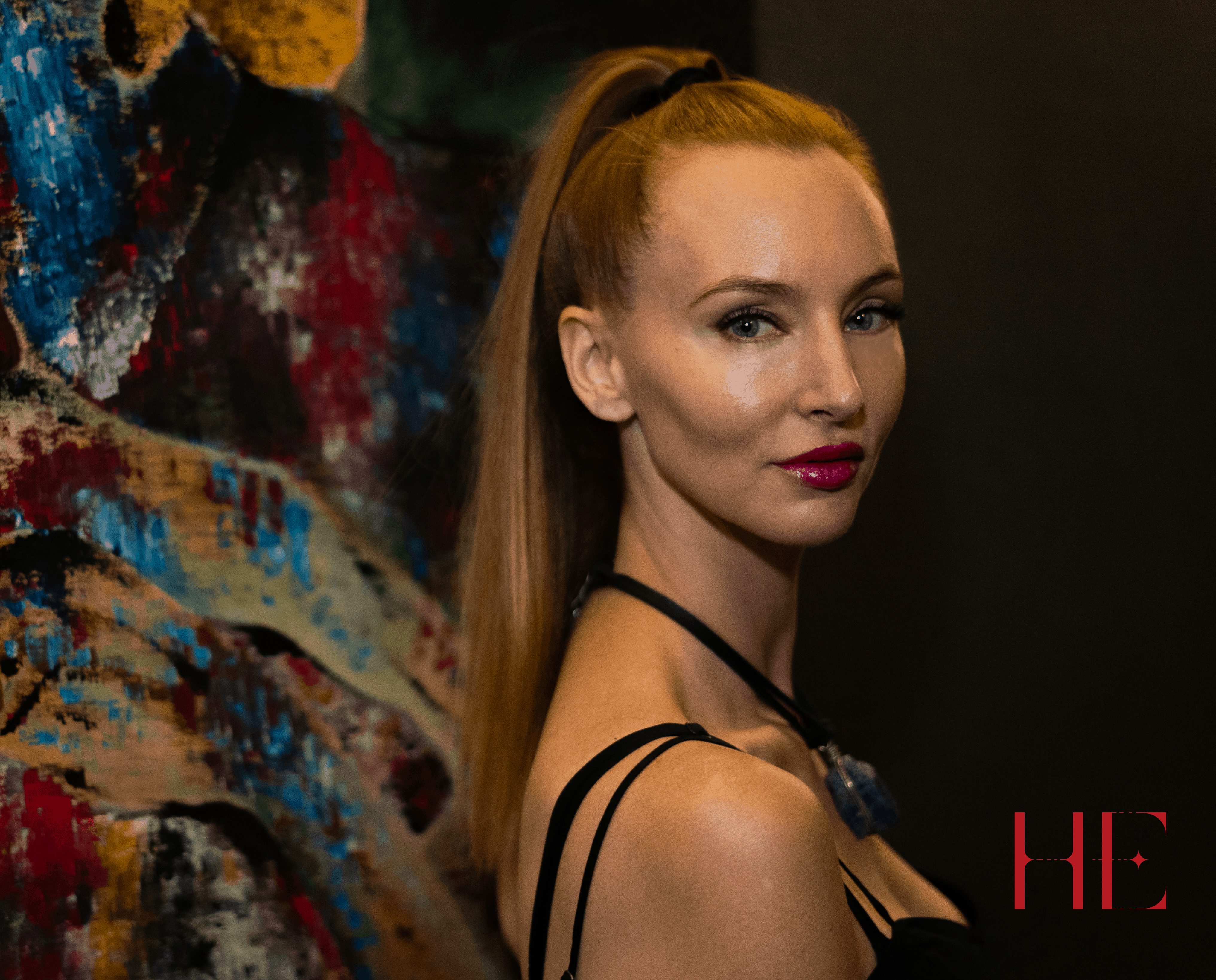 ©Healing Elaine®, photo by Anita Saini
inspired by ignorant trolling.
dear entire population of planet earth,
it is possible to be out-of-this-world intelligent, spiritual, talented, powerful, authoritative, authentic, unique, successful, AND…physically beautiful.
don't get it? it's ok. I did not get it either at one point.
for reference to my very personal experience and perspective on looks/aesthetics and all physical bodied things that the media manipulates us with, please refer to my in depth (and free — not all of them are anymore) article here.
challenges inspire me. ignorances inspires me. pains inspires me.
I have always been a deep person. MEANING, I have always, always weighed the core of a person first, versus their external appearance. however, like most human beings, I was brainwashed to believe that an individual (for the sake of this article and relative to the Dalai Lama comment, I will speak about "women" — so, whatever that means to YOU) — a woman — had to choose: am I smart, or am I beautiful?
clearly we all understand, to a degree, that advertising and the grand social and human (tech) experiment that we are all under is to thank for early life confusion around inner versus outer as it relates to our human experience. thankfully, I did NOT grow up with social media. I didn't even have a cell phone in high school. so, with that said, I feel like I am between two generations in terms of HOW a person builds their identity, relative to our current/modern day world as it relates to societal messaging. so when I was young, many "moms" still stayed at home. while I can not speak for anyone else's personal experience, I will say that my own (feel free to refer to any other blog post that will further inform you about my background) experience dictated brain VERSUS looks — brain OR looks — when it came to a "woman". in conjunction with that, I was a surrogate wife for a male caretaker from a very young age, and I was told that although my female caretaker was "beautiful", that she wasn't smart. but that I WAS.
when I was 8, my head was shaved. I write about this in my other article. if you have any sort of a psych background, you can guess as to why that was mandated. the entire night before the big event (which, by the way, I HAVE COMPLETELY BLACKED OUT – I CAN NOT REMEMBER AND I WANT TO), I do remember crying myself to sleep. it wasn't much different from any other night for me, except I felt that I was about to lose my identity. I did NOT want my shoulder length locks chopped. and, they were shaven. all the kids at school tortured me about it, and the "cut" happened twice. it was a buzz cut. everyone thought I was a boy. which, had I felt like a boy, would have been fine. but I didn't feel like a boy.
as I grew up, and grew beyond having my essence and identity stripped in THAT way (among many others), I was constantly reminded of how smart I was (alternating in between beatings and punishments, for reasons I still can not recall). smart was all I had. "doing well" and making others happy was all I had. if I did not have that, and I was "beautiful", then I would be forsaken. tossed aside. plus, I saw how fast "beauty" could disappear — with only a number 5 razor cutter! I HAD TO SHOW MY INTELLIGENCE! I did it, before age 15 when I quit everything, through sports music and academics. I constantly won awards. by the time I was a teenager, "things" started to catch up with me. I had little energy. I felt sick all of the time, more so than the regular feelings of fatigue and sickness as a child (I used to randomly vomit in the middle of the night, awoken that way straight out of my sleep). so I quit symphonic orchestra as a lead flautist. I quit the Varsity tennis team I made as a freshman, upon my sophomore year. I quit piano (I was classically trained and played by ear, and wrote my own music and lyrics). I stopped attending classes (I was voted "least likely to be seen"). when I was in school, I took long naps in the nurse's office and needed notes for missed classes. I often slept through my first couple of classes despite drinking coffee. so, I sort of…"lost" all that I was praised for. and, I still just didn't GET the looks thing…
as I "blossomed", if you can call it that, I received male attention. quite frankly, I didn't know what to do with it. I didn't date or sleep around. I had a serious monogamous relationship for 3 years as my first relationship. but I embraced myself as "an attractive woman". though, I could never fully "let go". although many of my outfits were from a Britney Spears catalog circa 1999, and because well how fun was clubbing in the 90s and early 2000s before social media!?, I still needed to be "smart". part of my way of managing that was to not date around or sleep around, even after my first break up. I can't say that I regret it one way or another, what I "did not", do. but I know that I was terrified of being judged for being beautiful. now, how to get around that judgement?
during my junior year in high school, one of my caretaker's took my sister to a modeling casting call. I went along to support it. while there, the director of the agency gave me her card. I was one out of thousands in the long line wrapped around Time's Square. I called her, I met her, she offered to work with me and pay me for a weekly gig (weekly runway shows at a restaurant for lunch), and I never went back. I turned down dozens of these sorts of opportunities in my teens and twenties. although it would have been perfectly acceptable for me to enjoy my "looks", I could not bring myself to focus on that. one, because of my past. and two, because I wanted to show the world that the body we carry is NOT who we are. to this day, THAT is my mission. and, I am still working on the former. I am working on further embracing the silly "physical" package that we all place so much importance on. it fascinates me.
so when a troll (I do not open private messages on social media platforms, though I have sent them on rare occasion) online recently suggested that do not have a right to post "Vogue" photos of myself while being spiritual at the same time, I was…inspired.
if you read my post on the Kardashians here, you will understand what I think of a human body. it's…just a human body. but we all know…that that is not how we FEEL. the human body does all kinds of things, because: procreation. obviously. and so we go in and out of ego, constantly. therein lying the IRONY I will present to this world.
when I started Healing Elaine®, I hid behind a middle name and NO PHOTO. for several years. to be perfectly clear, early on, I was TERRIFIED of anyone knowing what I looked like. why is that? partly because of all of the above — I know how people judge people. but also, because well, I did too, just a teeny bit. I judged mySELF. I still didn't see how a woman could be beautiful AND spiritual. beautiful AND intelligent. because of all of the things that I mention above.
I no longer reside in the above space, mentally. one of the reasons that my protocol states I DO NOT WANT TO KNOW ANYTHING ABOUT YOU BEFORE I MEET YOU, it is because I am alive — which means I have ego, in order to actually physically STAY alive. which comes from experience. which translates to "logic". I don't want any logic for my sessions, that's not how "it" works anyhow. so the more being, and the less human I can be, the best. and no longer residing in a space of confusion about whether I am "allowed" to be physically "beautiful" by society's crazy standards and instructions, I am "out of the closet" in this way. I am not hiding. in fact, I am FULLY embracing all of me — body, mind and spirit. do you know what that really means?
it means breaking barriers. lots of people talk about folks like Marilyn Monroe being "feminist" figures — now no offense Ms. Norma Jean, the only things I have heard about you are that you slept around with other people's men and were a Hollywood "sex symbol". clearly, you were much more than that – we are not our physical. and while I place no judgement, I SAY, you were not known for your mind. so, how could we (society) ever combine both? many famous women "got there" because they got naked. this was also my greatest desire to NOT lead with — my appearance. the reason being, not that I thought it wrong — I do not find Marilyn Monroe to be wrong, I do not find stripping to be wrong, and I do not find anything that a "woman" wants to do with her body or how she wants to present it to be wrong. nope, not even one tinge of a bit. but for ME, for MY PURPOSE, I knew that I could not lead with that. and obviously, I never wanted to lead with it anyhow. and that, I knew, was important, because PEOPLE WOULD NOT GET IT. so I built an entire business first, which focuses solely on the intangible. the part that MATTERS in our human circus game of life. the part we overlook. the only part that matters. and I built it well. it spans all countries, all religions, all backgrounds, and of course hence, "looks". the best part for me, for my heart, is that all of these people, the people I have worked with, knew me before they "saw" me. that feels like heaven to a girl like me, who just wanted to be SEEN as a small child — and not for her looks.
the Dalai Lama was once asked, "if you could reincarnate as anything or anyone, what and who would it be?" – he answered, "a beautiful woman. because then everyone would listen to me". I will let you ponder that quote on your own.
my point is, I am just now real-time old enough to "know a lot" – yet still young enough to be "relevant" (thanks, mainstream media and beauty industry) because of how I look physically. I will take advantage of both of those things at the same time. I will not feel guilty about it. I know that one of those things isn't real. and as I do not hold back, hopefully I set a new standard for how the world relates to tangible and intangible "beauty".