so, you take issue with the Kardashians? the joke is on you.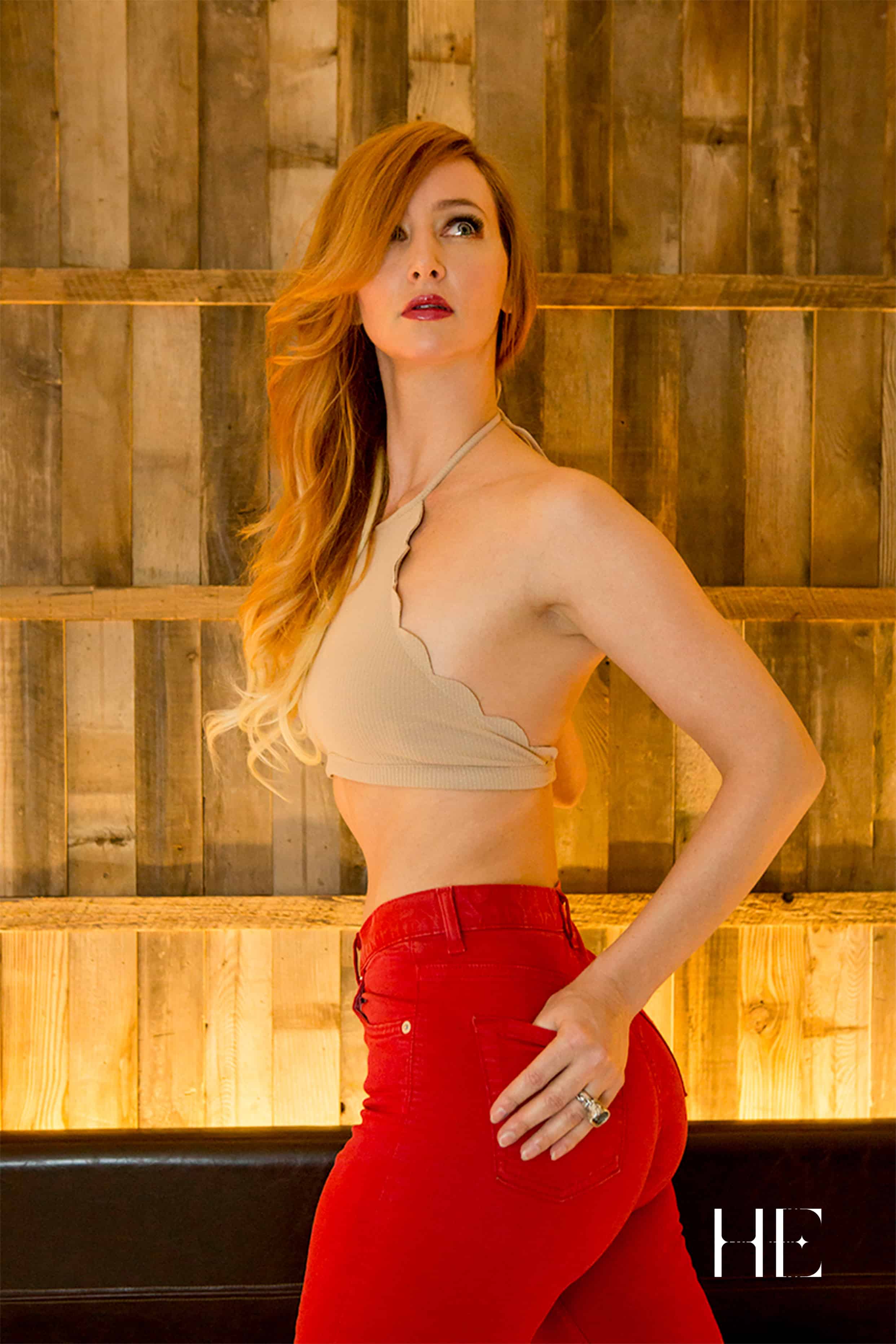 photo by Babita Patel, April 2017 – blog post from May 2016
when we are obsessively focused upon someone or something, the joke is always on us. it doesn't matter whether this focus is negative or positive. we might come up with many "logical" reasons as to "why" xyz person or persons "affect us" or "others" (there is no such thing as being concerned that someone or something is affecting others if we do not first believe that it somehow affects us) and use that as our excuse for focus. what we are missing, during our "logical" over-focus either negatively or positively upon a person(s), is that 1) everything we see/focus upon is a reflection of ourSELF and ourselves – period. the collective reflection. no matter how great in number, size, power, etc that person or thing is. 2) everything we see/focus upon is an OPPORTUNITY to learn. but because many of us live so much in the ego, in the 3d realms, we can't hear our own truth or see the bigger picture.
since forever ago, people and ideas have been in place in society thanks to the Universe in order to test us individually. and, conversely, the people put in place in order to test us have their own tests. it is never a one way street. these tests grow and expand us so that we may look within for greater (real) happiness. the Kardashians, as a modern-day example, represent many things, as well as excellent tests that exist for a myriad of reasons. for one, they test the human ego in terms of helping us to know that we are "enough" as we are. when we resent something in the 3d ego world: looks, status, money and the like, we are resenting the very opportunity within ourselves to ever achieve peace and balance with that "thing" we resent. we can not resent something and receive it at the same time! I have had friends who complain CONSTANTLY about money, and the "1%". do you think those friends will EVER be happy or even stable within their own personal confines as long as they are complaining because they are negatively focused? no (it is also irrelevant, by the way, "right" or "wrong" when we are overly-focused whether we are negatively overly-focused or positively overly-focused, it doesn't matter – over-focus is a state of being in which we are taken completely out of our core SELF, which is where the focus should be. on the SELF. otherwise we are just spinning our wheels). do I agree with the issues that some of my friends in the above example raise? maybe. also maybe not. do I share their same negative focus? no way! this negative focus isn't even a REAL negative focus, by the way…it is a form of self-escapism. as long as we can BLAME another person for our issues, we get to be like convenient Christians or Catholics! – we don't have to do the self WORK.
when we look at the example of the Kardashians, we see a few obvious things at first: we see physical aesthetics, we see riches, we see fame, and we see attention. when we are out of alignment with our own story, those things take on different meanings to each of us. if we feel we are never "enough" in one or all of these categories that we covet, comment on negatively or obsess over, guess what? the joke is on us to throw shade or hate! what we should be doing is THANKING these people, the Kardashians or whomever in the like capacity, for highlighting what does not work and is stuck inside of US. NOTHING can make us feel badly about ourselves unless we already agree to that thing we say makes us feel bad. no one can make us feel bad about ourselves unless we already agree with them – whether they are saying it directly, or we perceive them to be saying it. in a way, modern-day social media is doing us a favor; it is reflecting back lots of "ideals" to help us wake up and contend with our own inner demons. so whether we "idolize" someone or "hate" them, the joke is on us.
let me explain what I mean by the word joke. I say it is a joke, because the over-focus of people I hear obsessively complain about or obsessively envy the Kardashians and others in their position, is exactly the blessing in disguise. what these complainers or copycats are getting either way is a match in the outer world to an inner belief that they need to contend with. if you ask me, the so-called negativity of social media, reality TV and so on is part of our planet's awakening. those of us who are able to realize that the reason we focus negatively upon another person or persons is born out of our own inner lack are in a great position to wake up. those of us who are able to realize that the reason we focus in an idolizing or copycat fashion is born out of our own need to see how amazing WE already are, are in a great position to wake up. again: either focus, negative or positive, is focus and we get what we focus on. I have said this in many other blog posts: where attention goes, energy flows. if you don't like that thing you are so focused upon, ask yourself WHY you are so focused upon that thing, and how that thing might actually SERVE you.
as a side note, and kind of an unnecessary one to explaining how our focus is born out of our own inner world and how it is actually a gift or blessing in disguise, I will say that the person or thing that we are so focused upon has its OWN lessons. we might think that something or someone who drives us to feel so strongly inside has infinite power or power over us in some way. of course that is not true. ALL THINGS ARE RELATIVE. all blessings are relative. how could we assume that, for example, all of their relative success/access/etc (whatever we want to deem as important to us) does not come with an equal amount of tests of its own? we assume that life is easy for those we covet, envy or focus upon, then again, the joke is on us. the Universe is built in terms of relativity. for every huge blessing, there are lessons of initiation around it. who is to say that, despite whether we feel negatively or positively about the Kardashians or anyone else like them, we would ever be able to handle their blessings given the laws of relativity? it is suffice to say that MANY of us could NEVER handle what they have, EVEN IF they themselves have created it or it has been created for them. we do not ever know the exact reasons or divine plans the Universe has for certain people and matters in the press, other than the fact that for "better" or "worse" they are here to serve us and reflect our individual and collective issues. now, whether self-perpetuated or not in a public fashion, that's a huge energetic responsibility these people have. again: this is a neutral and energetic perspective, not a dissection of people or events. when we ZOOM OUT in this way, we can see the bigger picture and not get wrapped in the tiny details that are, again, designed and there to test us like the joker.
anything or anyone who has ever affected me negatively or positively in my life, I say thank you to it/them. saying thank you inside or directly to them does NOT mean that I always agree with what they have done. but we reach a certain level of self-introspection where we realize that the Universe has actually designed ALL things to help us, if we can figure out what that blessing is. by staying attached or focused upon something or someone in the outside world, we are again being convenient Christians/Catholics. all of the real juice is withIN us. if we dare to exercise our inner divine muscles.
in some ways, I am really glad I did not grow up with social media and even the internet until I was almost an adult. I look at many of today's millennials and I have no idea whether they are humans or robots. I probably missed this boat by about 8 years. there is such a disconnect between many of their views on the world and mine, simply due to the fact that social media exists. however, I am not suggesting or blaming social media for causing something bad – in fact, it is quite the opposite. if we can see how disconnected we are and how out of touch we are with our higher selves, perhaps only then can a true individual and collective awakening take place. when I see how affected young girls (or even women!) are by electronic devices and the lives of others, I see that what once took lifetimes is happening instantly: ego destruction. the ego must eat us and destroy us in order to be transcended (this is a separate blog, by the way, the impact of social media on our culture).
the best thing we can ever do when something "affects us" individually or collectively, is THANK IT. if you are feeling "but…." or "if….." or "how….." during or after reading this blog relative to believing or taking issue with how/why the Kardashians or others like them are in some way harmful to society or to those you know, remember one thing: nothing can negatively affect us unless we have an individual or collective need for that person or thing to "negatively" affect us…and, in doing so, it will ALWAYS be reflecting the very thing we need to heal from within OURSELVES. that, my friends, is called AWAKENING and HEALING. otherwise, the joke is on us.