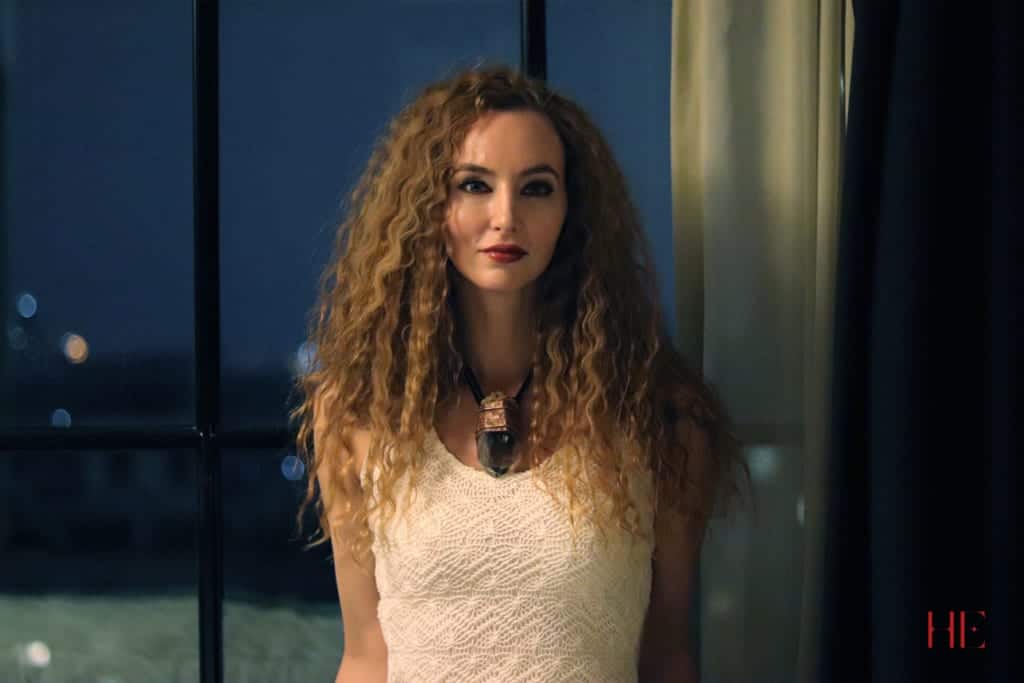 I've addressed this topic more times than I can recall; in my blog, in sessions, in countless conversations with all kinds of (amazing) people — rejection is protection, always, in every case. it just depends upon our ability to perceive the protection dynamic…
for starters, I understand first-hand what it means to be my own worst enemy and take things personally when it comes to being "rejected". I might venture to say that, many times in the past, I created rejection scenarios to impose upon myself when they didn't really exist to begin with. what created those scenarios was my interpretation of events. in order to understand my interpretation, read this blog from the beginning and you will find countless self-share examples that explain my experiences and subsequent wiring that had to be altered in order to live out who I AM. instead of who I am NOT…
I understand how the brain protects itself — by interpreting rejection as actual rejection when it is not such — in order to "keep the entire body and brain alive" by repeating patterns that at one point DID ensure survival. but what happens when we move closer to detaching from the once-necessary pessimism that literally kept us alive? well what happens is, we encounter "rejection" to the MAXIMUM…to kill off a dead-end belief or entire belief system. in this space, we are challenged with the ultimate rejections, and in many cases, a series of rejections. they feel real. they don't feel like protection. they ARE protection. every time…
the very fact that we can not perceive the beauty of rejection as a metaphor for incredible and divine protection is evidence that our self-image needs to change. we ALL face (perceived) rejection. each and every one of us. it's what tethers us to unhealthy patterns that we repeat in business, home, social, and beyond. if we dare look beneath the pattern, which many of us simply will never do, we find our deepest fear and ASSOCIATION with what we consider to be "rejection". and when we get closer to unhinging – or rather our soul declares we must unhinge – a belief that is holding us hostage to a past situation, we attract "rejection" aka protection to the most ultimate extreme. it is in the sheer seeming ABSURDITY of said "rejection" that is our first and main indicator that perhaps…we are being protected.
as we get closer to ending a pattern, rejection will accumulate to such a degree that we are so humbled that there is just no more fighting it. we almost do not care about the feelings we once associated with the perceived rejection, because we are bowled over with the absurdity of such. have you ever been in a position in life in which the only available remaining response to your position was laughter? no matter how life-threatening, how dire, how horrendous — laughter was the only option because it felt like a big joke and there is no way that God could be that cruel? this is the turning point of recognizing rejection as actual protection. and it is in this space that we actually RISK changing our mind about what is happening. because, we are the common denominator…and, what if there is something "right" about us, that is at play here?
what is "right" about us will scare off the demons. literally. demons might present THROUGH others, and their actions, versus actually BE others. it's important to recognize that someone's behavior is not necessarily who they are, but that it is indeed either helping us or killing us with little room for negotiation between the two motives. and in that behavior, we may struggle to negotiate or understand their conscious intention versus their unconscious intention…creating illusion around the core point of our experience with another person or situation because INTELLECT is separate from the unconscious mind. what is "RIGHT" about us will seem to completely be honored by intangible forces in a particular situation yet COUNTERED by the logic of it. that means that, "this makes no sense!!!!! I can't get my head around it!!!!", but this also means that, "there is something so strong, too strong, too repetitive and loud about what is happening here, I must consider trusting it"…
what is "right" about us will exaggerate the experiences that we have with others that would be considered "rejection" experiences…to the point in which we actually turn the page and risk seeing the truth: that we are being protected.
I've had this conversation more in the past 9 months than ever before in my life. my personal life presented SO MANY experiences over the past fiscal year that appeared DAUNTING — I felt that I was absolutely being rejected by the entire Universe, as well as specific individuals who did not honor or respect me. some of these people I had looked up to as semi-guides, helpers, friends, — those I thought would be along for the ride with me for life with regard to my work and soul's purpose. I was wrong — or rather, God did NOT want me to ride with certain people anymore. and it wasn't just people. it was ALL KINDS of situations in life in general that had expired. doors were slamming and locking in my face. and as much as I know, and have been through on this front already many times over in the past, one can never be prepared for their entire life to change for the better…because all of the swampness comes up and OUT before it does. we see it leave. we watch and feel it leave. we grieve it. and we assign it unfortunate meaning, until we do not assign it that meaning.
in the past fiscal year I've faced more difficulty than ever before in my life, with "rejection" — aka PROTECTION. as I've had many rounds with this notion already, I did KNOW what was happening. however, at a pinnacle moment around the fall of last year, I briefly lost sight of the positive aspects of protection that were being sent my way by dismantling ALL KINDS OF THINGS AND RELATIONSHIPS. it had reached comedic proportions. the literal front door of my apartment building LOCKED ME IN one night — as in, the door lock broke, locked me in, and there was no out. although I was experiencing one of the most difficult periods of my life, I marveled at the symbolism gifted to my by the Universe: I was being PROTECTED. the Universe said "you may not walk through this door again". and so, as life does, I experienced the ultimate forms of protection in all kinds of ways: bad behaviors from others, screw-overs, broken trust, disappointments, and shocking loss. and at the end of it? I emerged as a different person. because I had no choice left but to understand this, again, as PROTECTION. at the peak of my brokenness, I wrote this post on betrayal and it still resonates in my gut when I re-read it.
this morning I had two conversations with AMAZING WOMEN who are recently climbing out of "rejection" and now able to see it as PROTECTION. as I always say: NOT ALL ENERGY IS EQUAL. it doesn't matter what something looks like: we know not what resides underneath that 3D surface. there are all kinds of amazing reasons for all kinds of terrible things. and in my conversations today I was reminded double-time as to why I went through some of the very most ridiculous shit of my life last fall and winter. it was fodder to help those also on the crux of that exact precipice. it was to ensure: not only am I better, lighter, happier as a result of my "rejections", but I am GROUNDED as hell and literally not the same person I was 9 months ago. doors that did not serve me, in all forms, were closed FOR me. there comes a point in time in which we must CHOOSE how to view these disappointments versus think we can intellectualize why things happen…this is the human trap — figuring it all out instead of LIVING IT ALL OUT.
I find that the most INCREDIBLE people I know have gone through the most incredible "rejection" aka protection to land where they are (in great places that many people covet). the hazing associated with understanding how to interpret rejection as protection is legit. and it is reserved for the few who are able to shift their consciousness, move out of victim consciousness, and literally choose a new life. a lot happens before we can perceive rejection as protection — a lot happens on internal psycho-emotional levels. and you can read about that process in other posts of mine, scattered throughout this entire blog. but I wanted to share today, AGAIN, about the raw fact surrounding "rejection": IT NEVER IS.
recently I've had a ton of type A people aggressively approach me because they see things that they think they "want" or can "take" (see my eBooklet 3 – what they really want is intangible, they just have not figured that out yet!) — and I already know the drill. I know that they are going to come at me hard and fast, pitch me a sales pitch to convince me that I should do xyz (so that they can benefit, only it's presented as a mutual benefit), and then find out that they CAN'T actually get xyz thing…because you can't absorb or steal someone else's consciousness. and in each of these encounters, they run away when they can't find the "benefit" for themselves…mostly because they are not sure what they are running toward in the first place. they see a shiny penny and they aren't sure how that penny shines, but they want/think they can glean the secret formula. these types of people always see the outside of me/my work, and never the inside of me/my work. these are not patients of mine, these are real-world folks. all the ones who think strategically but NOT intuitively and believe that they can monetize me…except they have no understanding of what is being monetized — clearly, that is where *I* come in and how I get paid. it's not a trinket I can sell to someone. and in all of the many situations I've experienced with others who thought they could cherry-pick off my tree for free and actually gain something, I've had the choice in each instance as to how to perceive what's happened. as typically what happens when someone realizes they can't get something for free, they depart. departure can feel like abandonment or rejection. it's not. it's protection from people who do not have best interests in mind because they don't understand a certain energy. and my default is now set to the point, thanks to having gone through this in SO many categories of life, of absolutely bypassing any emotion or internalized personalization of what's occurred. it's never rejection anymore. I never feel bad about it. it's always protection. and when we have something unique, something important, it's "of course" that not every random Joe off the street can or should understand our commodity. in this sense, we are being protected from wasting time, energy, and so on. and I am grateful to be in a place where there feels absolutely nothing "personal" about this and is certainly not even close to rejection in my interpretation. I see it a mile away, watch it play out, and smile at how it has not a shred of "rejection" essence to touch within me. it just doesn't exist in me anymore. this is a 180 from how my life began and how I continued it for years out of "survival" and outdated agreements with my mind-adrenaline.
allow people to disappoint you. screw you over. hurt you. offend you. steal from you. THEY ARE IN YOUR LIFE TO SHOW YOU WHAT YOU ARE NOT, if only you can stop committing to what they symbolize for you. what they take away with them, is your old wounds. it takes a full magnet of darkness (that person or situation) to pull out the fragmented marbleized darkness hanging out within your psychological, emotional and physical astral/spheres. when the fragments that have been assigned to you by others who have nothing to do with your path are removed by others who also have nothing to do with your path, you can understand protection. this is where the ultimate freedom, and even unconditional love for all things, exists.
rejection is protection. always. you're better than you think. probably an anomaly. a Unicorn. a treasure. in that sense why WOULD the world understand you right off the bat? you're being asked to understand the WORLD. allow yourself to be assassinated in all kinds of ways in order to re-discover, or discover for the first time, who you actually are. protected.