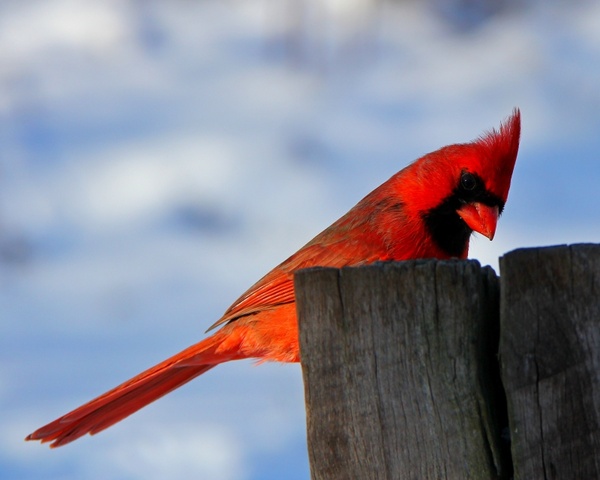 how it feels on both the tangible and intangible planes when someone close to you dies:
clearly the following is just my experience. I've had it as well, as a surrogate via many patients of mine when their close loved ones (or unloved ones) physically die.
the only thing that dies is the physical body. consciousness is an entirely different energy, and it exists WHILST a person is alive, in various forms depending upon many different factors. therefore, when we are or have been very close to someone and then they physically die, we may experience both their tangible and intangible process in addition to our own. our experience of this, also depends upon many factors.
recently someone who I loved very much – and who loved me very much – physically died. I don't care to publicize it in the way that many do, because it's not really about that person at that point — rather it's typically tragedy porn…it's about the person sharing the tragedy. and typically, it aligns with that of the classic hum ho complainer – the person who is ALWAYS complaining about someTHING…for sympathy. disrespecting someone's actual life by making it about me, is not something I am into. with that said, I have other ways or my own ways of honoring a life of another person. one of those ways is by sharing my sacred connection and experience to them and of them on a deep soul level.
relationships are complicated. people are at different stages of development, and at different thresholds of mental wellness. sometimes, those relationships insert their way into other and otherwise healthy relationships. we are only capable of hearing/seeing/believing what makes us feel safe, which is whatever makes sense to the "rational" (although often irrational!) mind. there were various forces at play, inserting themselves or rather I should say attemptedly inserting themselves between myself and my loved one. knowing this, I navigated that relationship with particular care. I'll start from the beginning.
the first person I ever felt a valid, genuine connection to in my life, is the subject of this article. I could feel and relate to their intuition, their ability to "know" things without sounding crazy, their random decisions to cancel family trips because they "saw" a car accident happen, their "seeing" their child have an accident before there was internet and drop everything to rush to the scene, and so on. I appreciated their love of art, and their talent for it. I appreciated their ability to live their life — and advice to me to live my life — without allowing others to influence their/my decisions. they were my biggest cheerleader to the best of their ability.
when their partner died two decades ago, I moved in as a placeholder; from afar, and often close — I visited them thousands of miles away when I could. I called them nearly daily for over a decade. they never asked for anything, and they were not good at asking anyone for anything – in fact, I know they were more comfortable alone. it was something that they were used to their entire life. we developed a bond that I didn't know I would have with someone in this lifetime. we shared secrets and vulnerabilities that I thought were forbidden in the context of our relationship. I also knew, all the while, that one day they would not be incarnate any longer. we spoke, many times, about what that would look like — the signs they would give, the indications they would offer, the words they would use, prior; and what would happen afterward. this brought me a lot of peace, to be able to talk about these things so openly, and I don't know if I am the only one who they connected to in this way but I suspect yes.
toward the end of their physical incarnate journey, we had some difficult conversations. I have never had the heart to hurt certain people with the truth, and I believe that God and karma are so incredibly legitimate, that some things never need to be said – after all, the conscious mind incarnate is completely different from the consciousness of the soul after it leaves physical form. because this person and I were so connected on a soul level, I felt confident that the things I couldn't bear to tell them while they were alive, would be known by them when they were no longer alive — except VERY much alive, in a different way.
this person was my best friend in every way. as is often painful to see in many dynamics, there were those who did not like that or support that. people will use all kinds of evil tactics to insert themselves between two people who care about one another, for different reasons; and to a degree in this lifetime and timeline, it worked toward the end of my loved one's physical life. being acutely aware of those around them and the energy they were helpless to inhaling, I found ways to make peace with this. our private communications and connection never ceased, despite outside interference. in fact, in some ways, it only made us more connected.
the day that I left for Europe two years ago for work, my special person tried to "leave". I was always told that they would do it this way — in a way that was convenient to others, as the last thing they wanted or liked was drama. they didn't want a whole scene of individuals congregating around them, and I really appreciate that! however, two years ago, they were not successful in leaving. again, this is a subject we had spoken about for nearly a decade, privately! the day that I left for Europe, I felt a crushing pain in my chest and I did not know why. it lasted a full three weeks, and it was the worst physical, emotional and spiritual pain I have ever felt for an extended period of time — and I didn't know where it was coming from as I was completely in the dark being overseas with a bad internet connection and focused on what I was there to be focused on. upon returning, later on, I learned what happened. when I spoke with my loved one, they told me that they had had a stroke. it was striking to me, everything that I felt around this event — tangibly and intangibly. and, knowing this person, I was not surprised that they tried to "take off" (my loved one had all kinds of ways of describing their journey to the other side, and they used humor — they never seemed afraid of dying) exactly at that time. but there was unfinished business for them, and they were not permitted to leave at that time.
over the next year and a half or so, I was attuned to their journey in many ways. the thing is, we don't leave until we are allowed to. I knew this person's personal desires, but God always rules our journey from start to finish. I knew that when I wasn't communicating with them physically or via phone, I would "know" their path. the mourning of them incarnate actually came long before their physical departure. they appeared in many dreams, saying goodbye, upon which I would wake up sobbing with a deep mourning in my heart. it was my unconscious mind processing MANY things around my loved one — things I could control, and things I absolutely could not control. I processed things that THEY had a hard time processing in their life. the secrets, the pain, and many other things. since I knew their signals, I was prepared for when they would finally be allowed to leave. it was on my heart and mind, the entire last leg of their journey, to be left with no regrets. and I have none.
on our last phone call — and this is something I had never done before with them either via phone or in person — I sobbed uncontrollably and told them how much I loved them. there were so many things that I had wanted to say during that call, but I didn't have the heart. it wasn't up to me. it was up to their higher self, their conscious and unconscious mind, and their life path to understand and discover for themselves. I don't believe in free will interference and so I won't do it unless absolutely necessary. I won't play the game of manipulation and "winning" when it comes to relationships. and when we pull back, and stay in integrity, karma takes care of everyone and everything. particularly during an afterlife of someone who was hosting many energies whilst incarnate…
during my last phone call with this person, which came prior to their very final last physical leg of their journey, I felt peace and I knew it was the last time that we would talk. I would then listen to my heart and gut as to their future communications. which have come in spades, since…
two weeks to the day before they died, I felt an incredible physical pain. it was similar to the pain I get before during and after the healing sessions I have done, only magnified. ten-fold, perhaps. I was not "sick", nor did I have a flu. my loved one, by the way, did not have the flu. I spent two weeks in incredible physical pain, with an anxiety in my heart so separate from me, that my only conclusion was someone close to me or even one degree of separation was crossing over. this is a feeling that I have had many times, particularly when people die, except this time it was prolonged in a way that was too personal. a series of events occurred in my personal life as well, to mimic the symbolism of death in general. the night before my loved one died, I felt an INCREDIBLE peace wash over me. I was journaling about it, asking God, "what is this"? it was profound. the night before they died, I woke startled in the middle of the night, smelling smoke — I thought the house was on fire. it wasn't. I know what this means – it was the first "tangible" intangible sign they were sending to me. I went back to sleep, and about an hour later woke again with a sudden jolt after a dream of an officer at my door — a metaphor for news being delivered from personnel. the morning before they died, I felt the same thing as the night before I went to bed and awoke to those "dreams". it was an exaggerated peace, an exhilaration of sorts, and the physical pain and anxiety completely quit. I always know the difference between what is mine and what is not mine in the intangible planes, so the clarity here was perfect. I was experiencing their imminent bliss, their impending relief. the morning before my loved one died, as this peace kicked in throughout my entire being, I saw TWO red cardinals in a row — without sharing a ton about my loved one personally, this was more than just a "sign". it was our way of communicating. they were also an avid birdwatcher for many years, with books, binoculars, the whole jam. I "knew" that this was the day, the day that they were finally allowed to choose a certain freedom that had been important to them for some time.
my loved one was in physical pain for over a decade. we spoke, many times, about their desire to leave and "how". I knew that God doesn't usually allow us to take our own way out, so I felt for the physical nature of their suffering. I also knew that there was more than that, and that we each have our own life review to process…even if it is slow and painful. when we have an actual ego death WHILST in physical form, it feels like this too. death is death is death – no matter physical or spiritual. when they died that day, being as connected to them as I was in mind body and spirit, I felt an INCREDIBLE expansion and I knew that they were rejoicing like those birds that kept showing up. I went to central park, to a quiet spot on the pond, and the BIGGEST red cardinal sat just several feet from me. for an hour. it was a majestic red (male bird), it was pronounced, and it was one of those things that you have to see to believe. I took peace in this, and I felt grateful for my loved one caring enough to send me signs.
the irony is, with those who we care about, and particularly when it is complicated because well, people in the world are complicated, true connections are never broken. truth is never eternally broken, albeit if it is temporarily. the irony also is, I always knew that during the last part of my loved one's journey, we would be able to be close again and perhaps closer than ever, after they made their transition to a realm that they spoke about with me so often.
I think that the biggest thing people struggle with, with regard to death of loved ones (or unloved ones!) is regret. I am grateful for my connection with my loved one, because I have no regrets. I knew for a couple of decades that this time would come, and I did everything I wanted to in order to maximize and complete our positive karma together, despite outside forces and challenges. I am grateful for the time I devoted, for our hours and hours of phone calls nightly over many years, our special visits together, and our private conversations. NOTHING and NO ONE can break a special bond, and this was the first person in my life whom I ever felt and had a truly special bond to. the bond is infinite, and I look forward to exploring the new shape it has taken for I can feel their freedom and relief. my animals certainly feel it, too!
we all experience physical death of loved ones differently. if I didn't have certain experiences such as the ones I share above, I am not sure what I would think of an article like this one. but the fact is, we each have our own special experiences. they don't need to look or sound like mine. but if you are looking for that connection, maybe my share here will help. the most important thing that I can share is that genuine bonds are never broken. and when someone transitions out of the physical, there is actually more freedom than ever…as the human ego is no longer holding captive lies, secrets, force, or surrounding energies that seek to manipulate and tarnish what is true. when all of that is released, ALL OF THAT IS RELEASED. and to that end, we may each experience a unique freedom, as well as newfound appreciation for what was, what never was, and for what we miss most. for what we miss most has an opportunity to take a new shape now.
I love you, my beautiful cardinal.