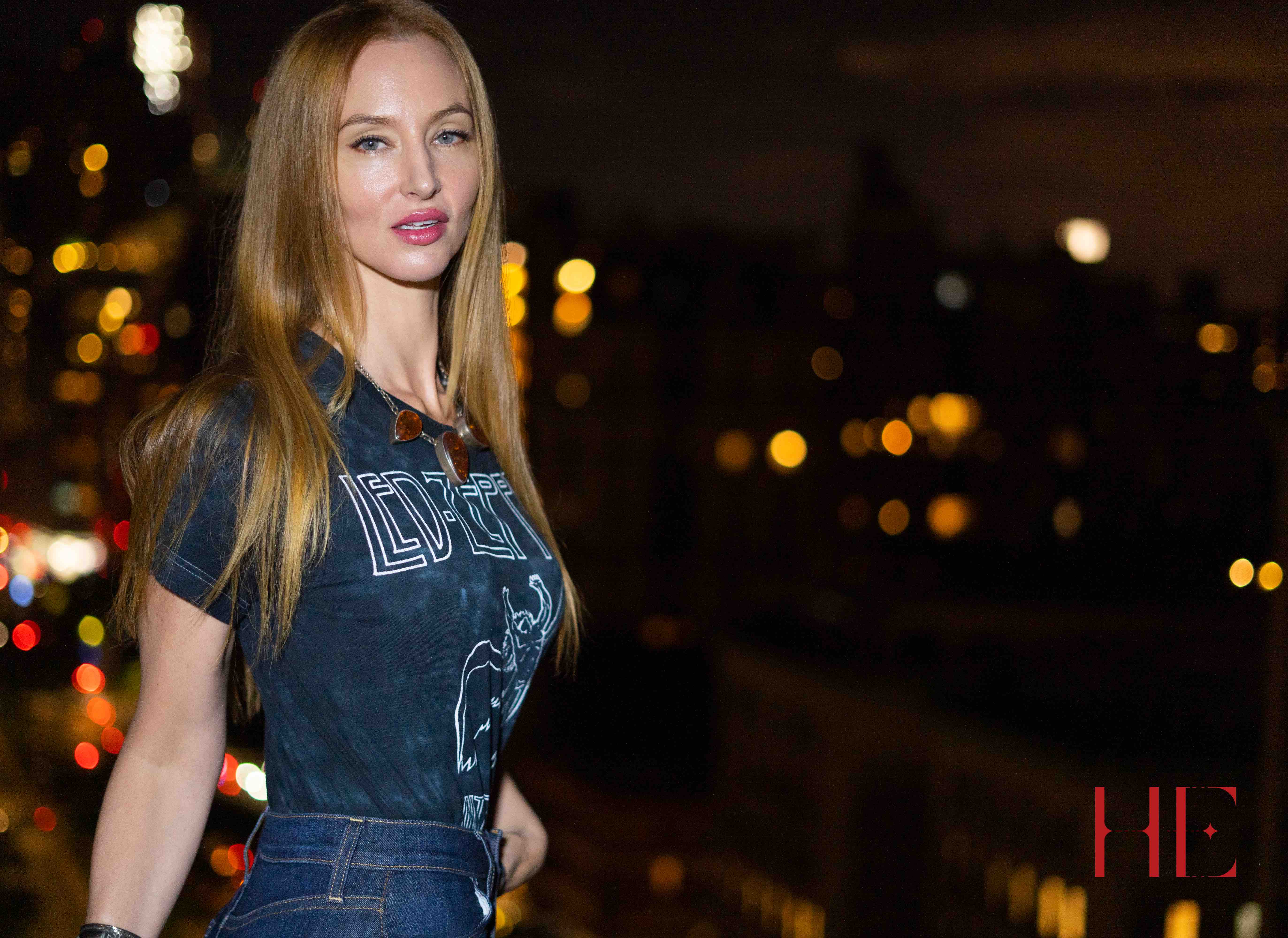 ©Healing Elaine®, photo by Anita Saini
well, this year was one for the books for me as far as my own therapy with myself goes. I found an amazing person, one better than all of my heart's desires could have conjured up in my own imagination, and they could not have come at a better time. my take on therapy (the REAL kind — traditional, psychoanalytical, classic, CBT style) is that everyone needs it. if you have never gone, because you think that it is reserved only for traumatized or otherwise crazy people, then you may be surprised to find out how many "together" people actually go. AND, it is the otherwise certifiably crazy people who NEVER go. and that is why, doing what I do, I have things like prerequisites. I am not interested in treating crazy people. my days of dealing with crazy people on a willful basis are long gone since learning that I simply didn't have to. when I say crazy, I mean one thing: people who do not want to change — have no intention of changing — bottom-feed off of others to no end. these crazy people, appear normal. they even appear kind. parts of them can actually be or present as kind. they are not.
in one of my prerequisite books (for ANY service of mine, by the way), People of The Lie, Peck refers to all different types of people who lie — and part of his definition (which I would absolutely echo) in terms of "evil", is people who lie to themselves.
people who lie to themselves are not only crazy, but they are consistent users. similar to narcissists, users can not and will not confront themselves. different from narcissists, users seem and appear to be very kind. feeble, even. however, congruent with narcissists, these people ALWAYS need help. with SOME kind of THING.
when speaking with my therapist earlier this year, they said something to me about how each of us (as in, my therapist and me) is terrible at spotting pathological liars because we SO DEEPLY feel and believe in other people's truths. I know for a fact this is one of my blessing and curse hallmarks. and the only cure for it is to be leveled enough times, by a variety of different crazy people, to the point in which very little is left in the world that could surprise one. I think, hope, and pray that I am at this point in my life. spotting the disarray or imbalances in the lives of others is a cakewalk for me. it is always harder when it is my life, because the point of my existence would cease if I had no personal contrast hence growth to do. I am not alone in this, either. many of the people I see who are top in their field come to me with the SAME pains — "how could I not see this coming?" — in terms of being blindsided by people who lie to themselves. to stick with the point of this article, I am referring to users in particular.
for a very long time, I had assigned any feelings of anger or negative emotion that arose in me as "very bad". so I simply blocked them and didn't have them. of course, I would tolerate the anger of others and allow everyone else to have feelings and opinions. and then I began to learn that I chose very, VERY passive aggressive (aka users) people to spend my time with…and if you know anything about this, you know that a passive aggressive (i.e. controlling, VERY angry person who will almost never show it directly to anyone — they have all kinds of weird habits, instead, to take out their rage) person can drive the most sane, "together" person right up the wall. passive aggressive people, a very common almost totally consistent quality amongst users, are masters at their trade. their trade is designed to completely disown any part of themselves that they can not face. so, they feed their addiction (anything we hide from in shadow IS an addiction — as it becomes a thought pattern and relationship pattern) in other ways. they use people.
it was in my dealing with passive aggressive people that I learned how my own anger was TELLING ME SOMETHING. since I was programmed to completely deny ANY anger in order to survive amongst crazies early in life, I had become SO GOOD at stifling it that it took some really shady characters to bring it to surface. I also learned, as it came up, and as I subsequently blamed myself for years simply for having it (not knowing that it was a HUGE red flag associated with the person I was involved with at the time!), that it ONLY came up and out in certain dynamics. I never cut, I never slept around, and I never used drugs: this meant, I HAD TO FEEL. anything other than feeling is the easy way out. period. this meant that I HAD to speak up for myself — journal it out — say it, and run the risk of being judged for being upset.
when I began to identify my patterns with passive aggressive people, I began to trust my feelings of anger more. but what I also learned, beyond the more "obvious" indicators that perhaps I was engaging with the WRONG type of person, is that there are LAYERS to how a "user" will ignite that fire. when I say layers, let me start with explaining "the nice person".
this person is kind. they almost appear a little bit weak. there is a childlike quality to them. it doesn't matter how old they are. and there are HALLMARKS associated with this person, that are not the first thing most people look for when identifying a user, because the hallmarks seem so secondary as compared to obvious cases of a "user" individual. peeling back the layers to identify such a person — one of a sneaky, crafty, manipulative order indeed — took me many years. I was friends with this kind of person, I worked with this kind of person, and this kind of person was always dead set on making "nice" with me — to draw blood.
HALLMARKS: 1) you immediately want to help this person. you don't know why. 2) they have been "mistreated" — meaning, they have a sob story. you will usually hear about it right away, or within the first few times of meeting them. aka, they NEED something from you (or, anyone willing to give it to them). 3) they are nice. they can be really likeable. they are empathetic. they relate well to others — this is the part that seemingly separates or does separate them from a narcissist. it's almost impossible to overlook their "good nature"…except for when you actually see beyond it (that part I will get to explaining in a bit). 4) they are noncommittal: they refuse to fully pursue their vocation (why bother, when they can exploit yours instead?). 5) they have several "back-ups" aka people who will take care of them if they fall down, but they are always acting as if they are all alone without any support. 6) they are really smart. they know a lot. maybe they have a ton of degrees. they manipulate this good fortune by using it as a mask — even a mask they wear for themselves. this serves to confuse all parties. 7) they have no game plan. and I mean NONE. or, if they do, it changes days or weeks later…in place just long enough to extract whatever "support" they need from you or anyone else. 8) they have major authority issues: anything that resembles an authority figure (leftover childhood trauma that they will not look at) cultivates major transference for them to the point where they turn around and create yet another new story, scenario, reason as to why their life is xyz and they need "help". above all else, and woven into each of the 8 hallmarks I list above, is one key fact: THEY LACK COURAGE. lacking courage is not a personal disability: it is a sin, a choice, and a major defect of character designed solely to take advantage of other people. it is in THIS way, that people lie to themselves (hence you, believing them every step of the way until you notice your own anger rising up, out of "nowhere") and commit the evil act of such. again, have a cover to cover read through my prerequisites to understand more of this (or, just read through my blog).
lacking courage is the over-arching theme or hallmark of a user. but, unless you know what details (as in the 8 hallmarks I noted) to look for, you may miss it. I have missed it so many times. until I decided I was so flocking sick of missing it, that I didn't want to miss it ever again and I was willing to do whatever it takes (like be an island until I figure it all out!) to understand it. there is an extremely lazy quality to users, but they will mask it with all kinds of things: mostly, knowledge. this can be confusing, because it may seem like this person is just having a bad trip in life. but it continues. it never ends. their story changes in minor ways, but it's always the same. and at the center of it: they refuse to choose a vocation. meaning, let's say their vocation is to work in a shoe store. and yes, that is a fine vocation. but they won't choose it. because they refuse to be in alignment with themselves. BECAUSE BEING IN ALIGNMENT REQUIRES A PERSON TO SEE THEIR TRUTH, THEIR MIRROR AS WELL AS CONFRONT THE TRAUMA THAT THEY LIKELY HAVE. so, they avoid shoe stores and work at snack bars instead. making up nonstop excuses about why they will not go to the shoe store, they undoubtedly use one or all 8 hallmarks as masks. the fact is, going to the shoe store would mean that they are aligning with their truth. that is impossible, willfully, for a user. why live in truth, when it is much easier to extract juice from YOU?
now here is where it gets interesting. you are fooled. you may have known this person for a number of years, even. empathizing with them all along the way. but, undoubtedly, feeling a CERTAIN way as time goes by — yet blaming YOURSELF. for being judgmental. not giving enough. not selfless enough HA!!!!!!! remember that you are fooled because users, like narcissists, lie to themselves on such a base level that they actually believe it. don't make me reference some of this year's news as examples, please. but it's all out there to see, to observe, when someone actually commits to their lies. in the case of a user, you will give them CONCRETE ways out of their "situation"; yet, they will find a way to manipulate the conversation so that you almost forgot or even DID forget what you were talking about! they talk in circles…nothing is ever a straight line. they can't commit to plans — again, because that would denote alignment, and having to look at themselves (and their trauma). so you may find yourself beating yourself up, and going in circles with this crazy person who you thought was so nice. until something breaks.
what broke for me in these situations was an unstoppable anger that seemed to come out of "nowhere", and the self awareness to acknowledge that ANGER MEANS SOMETHING (I'll give you a hint: YOU ARE BEING LIED TO). particularly when you find yourself trying to figure out the anger (users and narcissists simply DO NOT DO THAT – rather, they stay in sick relationships and life circumstances because it is EASIER THAN FEELING ANYTHING), you will realize that you are onto something that maybe isn't about you. or, it is, in the sense that you leave tons of food for users to eat. this has been my lesson. it's still my lesson. I either gravitated toward users or they gravitated toward me, but it was and is up to me to notice the clues. and the clues usually come after you have had a "never ever again" moment. I've had a few. and in the final moments, you don't lose your cool — rather, you are satisfied because such a puzzle or life pattern "finally makes sense". it may be embarrassing for some of us (including myself) to admit that we woke up one day and realized that we were surrounded by users, but it's ok. when you have a lot to give, from your core, and you live in authenticity, you will find yourself in the midst of a feeding frenzy. it is also important to note that people who have a lot to give, who are self reflective, AND empathetic, simply get taken through the meat grinder a few times before they line up with their fate/destiny or vocation as it relates to the collective — this is called AN INITIATION. I've had many.
it is embarrassing for me (ok well maybe not really, since I write freely about it) to say that I have woken up many times and realized "oh my God. everyone around me is mental. or a user. what have I done to create this?". and I have had to re-examine my many ways of allowing that pattern to cultivate. by giving too much — out of habit, out of poor training about my self worth (self worth is different from SELF CONFIDENCE, BY THE WAY!), and simply out of JOY of seeing others happy. it genuinely makes me happy to share and know that I can make another person happy. not everyone is wired this way! and if you are wired this way, you find it impossible to believe that everyone else is NOT wired this way. we see the world through our own lens only. and it is those who have the most to give, the most to cherish, who often find out last that no, not everyone else is running around giving (reminder: there are those who APPEAR to give — and it is such a farce — and you will spot it if this article makes any sense to you).
in the last year or so my tank has been extremely low. I kept running into the same issues, over and over. and I had to work really, really hard to identify my blind spots. some of them were really simple: I had people around me who took until I had nothing left, but they didn't care — because they were users. I was afraid to line up with someone as "big" as me, because I felt undeserving. I was afraid of my power (yes that can be a real thing). I was in programmed mode – meaning, I NEVER knew what it felt like to receive. sad yes, but also very true.
so when I began to identify a seemingly elusive, "out of nowhere" ANGER toward a particular person (this could be anyone — someone I just met, or a person I knew for some time), I had to get real. instead of turning it on myself as I had always done (the opposite of what a narcissist or crazy person will do), I decided to start listening to it. talking about it in therapy, to see if I was deluding myself about the people I had around me. and I found out, many times unfortunately, that I had created the same pattern that was always there from my first breath. surrounded by users, ready to eat me up and drink me up at any chance. but, HOW TO SPOT THIS?
so I listed the 8 hallmarks. there is more to it. these people will NEVER PUT THEMSELVES OUT THERE with regard to their "dreams", "skills", or "goals". they have a real victim quality to them, that is hard to suss out concretely (because they are smart). and, as I said, they seem or maybe are (but I don't honestly know how this could be true), really "nice". they will listen to your problems. but not without tallying a balance of what you owe them. they will keep stock of anything they did for you in the event that you stop feeding them supply that is not reciprocal. often, this comes in the form of money. users have SUCH lack mentality, that they either refuse to work (except they have all kinds of stories around this), or they have money and won't touch it (I know multi-millionaires and beyond, like this — they are not broke, but they are poor as hell). because money is an energy, they have a really bad relationship with it. for example. they will ALWAYS let you take the check. even as they say "are you sure?", you will note how their unconscious language is doing a victory dance with no intention of sharing in the energy exchange with you. I literally had a friend, older than me, "smarter" than me as they would describe it, in a "better position" than me financially at the time, accept every single time I offered to pay. why? oh, all kinds of stories. ALL KINDS. but their favorite thing to note about me, was "you just have the will to do things that others don't" — effectively, this was their bargaining excuse for why I should have to pay for everything and they shouldn't have to share in it. it was a manipulative compliment, at best. and it confused me. like crazy people and liars, users will confuse the living FLOCK out of you! and it wasn't just this one friend. it happened with TONS of people. even groups of people. and when I look back, I think, what WAS I thinking? well, in this regard, I wasn't.
users will place you "above" them in terms of "having it easy" or "being stronger" than them or "most people" in life. this is so that they can keep committing the sins they commit by having the world take care of them. and they will always find a way to do it. keep in mind that it usually comes in the form of flattery, and insinuation that you are just "luckier" than they are. you will also notice that users have like TONS of people backing them — just, none of them know each other! I like to introduce people to one another. I am not afraid of them banding together and talking about me, because if they are crazy then I have cleared a path; and if they are amazing, then I have strengthened an army of light. it usually goes in one direction or another anyhow, as like attracts like. rarely do users attract other users, because then they would stand to gain nothing. users also do not introduce you, to anyone — because they are using all of you at the same time.
users constantly complain about their life circumstances, but do absolutely NOTHING to fix them. for example, they may have addict family members who are unwilling to get well, so they are always busy with that. or, they may have "abusive partners" they are never willing to leave. or, they may have terrible luck "finding a job", because at the end of the day, they refuse their actual God-given talent and vocation and resort to jobs they hate and either get fired from or "can't find". or, they are the relentless artist, who "just needs a break" 20 years later. right. I've met ALL OF THESE PEOPLE. and at their core, they have one thing in common: extract your energy, time, and money!
people who try to violate my protocol, for example (and I am referring to the ones who have seen it and bypass it anyhow) are tell-tale examples of users. users hate boundaries of any sort, because boundaries require WORK. remember that users are EXTREMELY lazy (but they would convince you otherwise!). in a strong sense, users are addicts. an addict is someone who will NOT derive from their own supply — they simply REFUSE — so they use that of others. that is why being with a user is so exhausting. their very own self-made misery is part of their substance. their left-over unresolved conflict with their abusive families or otherwise is their substance, because they can't "move on". their friend who didn't give them a hand-out is their substance. their chronic mystery illness is their substance. their recent breakup of many years ago is their substance. anything that is not within their own toolbox is their substance. and they NEVER. LOOK. WITHIN.
a user will default almost immediately to childlike communications such as they learned early on with their dysfunctional family (which is what they come from) when confronted by you in ANY way. you will become the villain IMMEDIATELY (or else they look at themselves and what they "do" to extract energy from other people) if you confront a user. they will drive you all over the road until your head is spinning in correspondence or conversation — just like your head would spin when talking to an addict. they say one thing, but the communication is really another thing. any threat of authority makes them take off and run like a bat out of hell — because they do not trust any authority figure (often why they are not employable). dealing with a user, in my experience, is worse than dealing with an addict, because dealing with an active addict presents a more obvious and shorter communications life span. a user, however, with no "tangible" issues, can drag you around for a really long time. a user is your friend of 20 years who has just had "too many hard breaks" and so people cave in and help them rather than confront the storyline.
they use other people's time, money and energy, without a thought or care in the world. they never, ever say "I'll get this check". they never give you anything unless it is bait to help them with something. they never apologize or self-reflect (EVER). and finally, they can not engage in ANY sort of debate or confrontation: you might as well speak Swahili to them.
I decided to write this as I reflected upon the last few years of my life, and tons of lessons. I reached a point, many times over these years, when I felt I had nothing left inside of me to give and I could not figure out why. it was really hard, it has been really hard, to look around and acknowledge that I was more comfortable giving that I was receiving, and see how I manifested many of these patterns. but, they are real. and the willingness to acknowledge them ALSO requires that we be willing to "go life alone" AGAIN, for a time. well, so what. I speak for myself and probably many other people when I say that I have a few good, true, long-time true blue friends who I do not have to "be" anything for, in order for them to love me. I can't tell you how good that feels, particularly to someone who has spent time ending the above old pattern with users. we also have to be willing to acknowledge that others (users, for example) will not like us. I know some people don't like me. and I also know that it says everything about them — not me. fortunately, I am willing to be disliked. I am fine being disliked. my very first therapist (she was a really nice lady) I saw at age 26 said to me on our first day "you know what the best day of my life was? when I woke up and didn't care what anyone thought". I remember thinking, at that time, "I can't imagine…". now, I can imagine. I don't care either.
much of society is sick. that's just a fact. I would say everyone needs therapy. but only a certain portion of the population is really willing to go. why? because it takes COURAGE. in order to exercise courage, we need to not lie to ourselves. in order to not lie to ourselves, we have to rely on ourselves. some people are simply willing to rely on others. not me. so, if you find yourself with a user, pay extra attention to this article here. perhaps you, yourself, can benefit from therapy to understand how and why you end up in the positions that I shared above. after all, unless you are a narcissist (they can always spot users and other narcissists quite easily!!! – because they are looking in mirrors), or a user, you might have picked up some patterns from society, a "system" of some sort, or your family that are not serving you. life is so different, and so freeing when we are not bogged down with extra body weight that does not belong to us. and when that happens, cheers to better nights sleeps and more productive days — aka a totally different life than it was perhaps even just months prior.