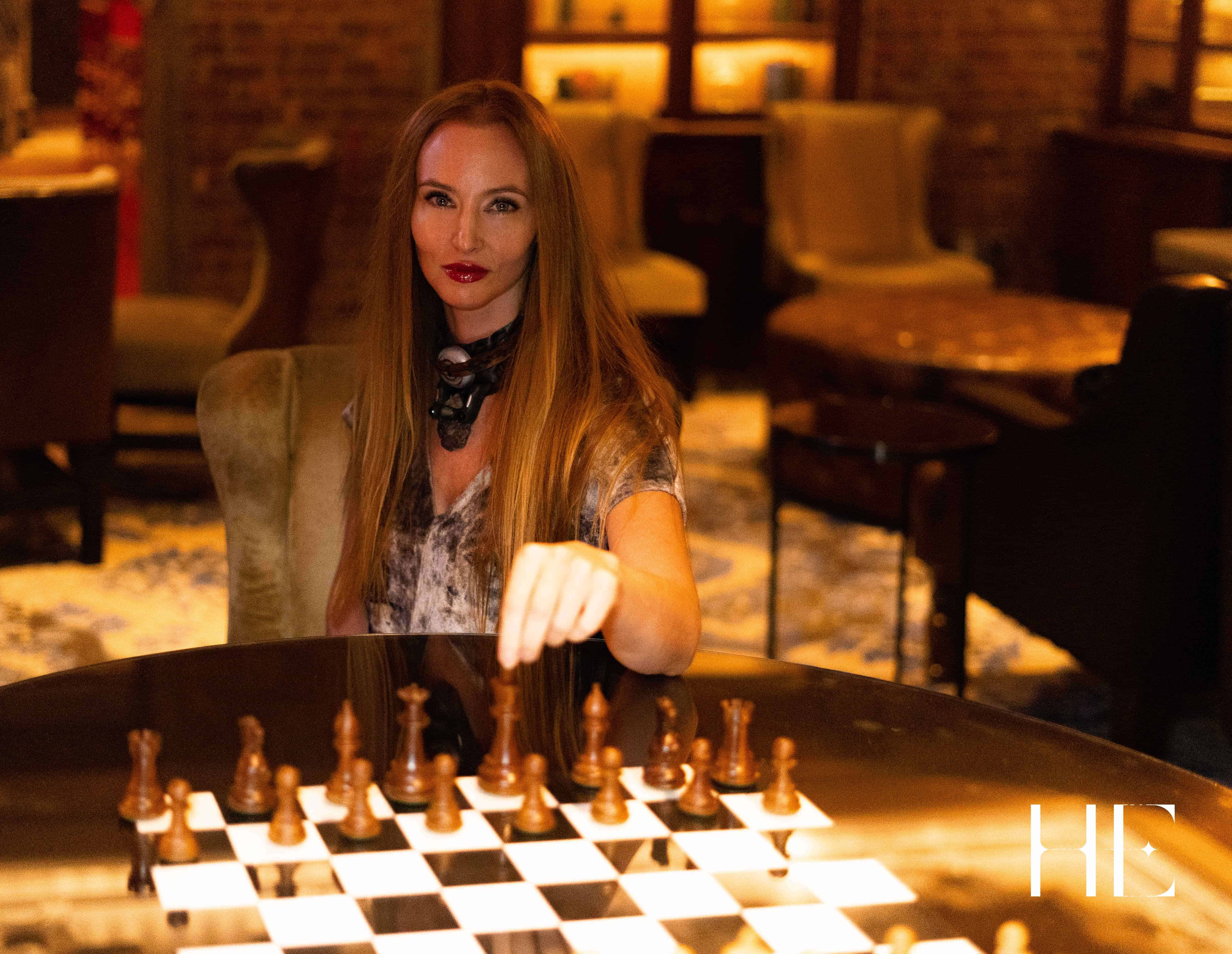 ©Healing Elaine®, photo by Anita Saini
as my therapist always says, to which I concur and echo: The Mind Will Do Anything To Be (Feel) In Control. ANYTHING. therefore, what if you are a person who — simply by existing — makes other people feel "out of control"?
well, I wrote a whole eBooklet about it in 2015. it's called "we are not attacked because we are flawed; we are attacked because we are brilliant. learn about the physics of human behavior". then I wrote a supplement/branch to such called "fact: people will try to bait you and/or flip out on you when they want something they cannot get from you – because what they want is actually INTANGIBLE".
the fact of the matter is, that many (most? I have a hard time with this one — because I do the opposite of what many or most people do — I consistently go WITHIN for answers) people will modify YOU, to make their world make sense. because it's easier. it's easier than learning (learning is hard — that requires growth, and growth feels painful).
a lot of addicts reach out to me for "help". there is a big difference between an addict in recovery, and an active addict. in fact, it is night and day. I always say that each of us is an addict — to someTHING (belief, pattern, substance, way of being), until we aren't. so I place myself no higher and no lower than any other human. what matters, though, is one thing: INTEGRITY. with integrity we have honesty and with honesty we have grace. with integrity, we have the ability to heal. without integrity, we lack the ability to heal – EVER. I believe that some people are born to be addicts for life, not because of addiction…but because they are born without integrity. plain and simple.
integrity runs the gamut. the place in which integrity matters the most, is within someone's own personal heart. when a person is in integrity with themselves (this means, they are willing to take the harder trail, simply for the greater good of ALL — not for the ease of THEMSELVES), they can overcome anything. some people are born without integrity within themselves. and so they are forever addicts (to, whatever). I recently received a phone call from what I would call a classic, active addict. I refer to it as classic, because of the charm. the charm of the multiple voicemails that they left. the charm of the facade of gratitude. the charm of the farce of engagement (engagement in my process). the fact is, like an active addict of a substance, an addict (particularly a person who has no personal integrity for their own self/life) will live so completely in their reality that if you are an empathic person, you will (temporarily, at least) believe them/their reality. I believed this person's voicemail. I went against my grain, which is my RULE that someone must read all of my prerequisite books prior to contacting me (so, so many reasons for this rule). I rarely go against my grain — because my protocol is in place to thwart active, untreated, untreatable and terminal addicts. protocols, rules, boundaries and regulation of any sort is human mace for a said addict. and I know this. but, when spirit wants me to learn a lesson, everything that I "know" goes out the window short-term so that I may learn a new lesson. usually, it is confirmation of what I already knew to begin with, and my confidence is strengthened. such was the case with the phone call I returned to the absolute essence of ADDICT.
and in true addict form, they could not handle several things. they could not handle reading any of my requirements prior to inquiry. they did not commit to any of my protocol. they wanted one thing, and one thing only: ME. my life force. my energy. they saw only that and nothing else. and so in the context of not having immediate access to that in the way that THEY wanted, they HAD to make their world make sense. the way that this particular person decided to do that, was to write a "poor me", fabricated online review about an experience that they never even had with me. I won't even say typically, but in EVERY single one of the "poor me" cases (there have been a number of them) I have dealt with, either in-person or simply via phone hence dodging a bullet, the story is the same: 1) someone else is paying for their session. 2) they don't want to do any work. 3) they don't hear ANYTHING I am saying. the only thing that such a person is looking for, is EXACTLY what they want to hear, and all other facts and considerations are thrown out the window. they are like babies screaming for breast milk. STARK contrast to the sessions I do all year long with hands-down THE most amazing people I will ever meet. and I mean that. the people I have met and worked with are…out of this world.
in the above example, the addict phone call, my existence represented to this person not me as a person, but me as a substance. their idea of who I should be, how I should be, how I should work, for how long, and for how much money, was all a big fantasy in their mind. and when I naturally did not line up with their fantasy, they did not know what to do. I imagine, this is why they called. they are in constant pain. kicking and screaming. we all encounter these types of people, in one genre or another, all day long.
the first thing to consider in a case such as the above (which is not an uncommon experience) is that the way that people respond to you has nothing to do with you. I know this sounds redundant. and maybe cliche. but it's true. I struggled with this the most early in life, because I needed to take things personally in order to survive. in fact, let's take that a step further and say that I literally had to MERGE with others in order to survive — hence, deny myself completely. paradoxically, it was a huge gift waiting to happen (only, ONLY, because I TRANSCENDED the lessons). so of course that set the tone for my life. and it was very hard to understand, for a long time, that a light bulb bursting in another room…wasn't my fault. just the same as I had to learn throughout my 20s that I was autonomous. just the same as I had to learn throughout my 30s and in the crux of my deepest research and understanding of the human condition in the most amazing ways (through Healing Elaine®) that another person's healing had to do first, foremost, and only with their intrinsic ability/integrity — and that I was simply a catalyst. that understanding set the tone for me to, much of the time, make the right decisions about who to work with. and, when I made the "wrong" choices, they were the best learning experiences of my life. because each "accident", each disappointment, was one step closer to the greatest understanding of myself and the world that I could have hoped for. it continues to this day.
so here's the thing about the aforementioned fabricated phone call and review. it was a desperate and very temporary attempt at relief. relief from their feeling out of control. also in true addict form, is a hopeful trap; the trap of hopefulness — hopefulness that you will respond/engage. this happened once before. I worked (before I really knew how to spot an active, untreatable addict) with a most atrocious human being. they were not atrocious because they were an addict (please again refer to what I have said about addicts and addiction and do not cut and paste my words), they were and are atrocious because they have no desire to be well. not ever. also like many untreatable addicts, they are spoiled. as was the case with the above referenced caller, someone else was paying for their session. their sense of responsibility and contribution to the planet is obsolete – and they don't care. and they will devour anyone around them by poking holes in them any way possible. the way to AVOID having holes poked in you is one way, and one way only: DO NOT ENGAGE. now, some may consider this article/post here as me engaging. it's not; it's fruit from the labor of being attemptedly attacked by what I perceive to be a dodged bullet — an active, untreatable addict. I don't need to know what their substance of choice is, because it is all the same and it is all the same when they do not want to get well. everything that I have learned about these people, everything that I know about them, and everything that my therapist (again: they are a LEADING neuroscientist) knows and validates in each of our worlds and knowings, was simply re-affirmed by the experiences I have had with addicts who try to poke the auric field to make it bleed. therein begs the question, which rests within the title of this article, what do people's actions say about you?
what people's (again, from the vantage point that in a sense, some how and some way, we are all addicts at some point) actions say about you is that you are supply that they want a hit from. there is something about your existence that does not fit their narrative, because your existence is complete where theirs is void. in traditional narcissistic fashion, when their world does not match what they see in you, they become ENRAGED. this may translate to simple things such as gossip. or triangulation. or slander or defamation. I've seen all the tactics. the point is, like an addict, they have to DO something in order to feel better. the only problem is, not only is it a VERY temporary (if even a) fix, but when you do not engage with it, they are left hungrier and more deprived than ever! this may lead to more attempts (such as why people stalk, or even kill), but when you don't feed the beast it either dies or moves on to someone who WILL feed it. now, I'm not talking about only dysfunctional people here, obviously. there are entire individuals working regular jobs, with regular lives, who hide in plain sight in this way. in fact they are everywhere. AND, when you are extra "complete" in some way — you are a WALKING TRIGGER for these people. now what do I mean by "extra complete"?
by extra complete (more of which you can read about in my eBooklet 5), I mean you simply carry more intrinsic integrity than them, or the average person. yes, this is a real thing. our human bodies are just containers. what rests within and around those containers is…to be understood. and it's the bane of MY work. I call it God energy. integrity is God energy. integrity is desire to fulfill one's own needs, with its own energy versus someone else's. integrity is the desire to do the right thing. integrity is the will to judge one only against one's self (yes, that is a real thing). when you are extra complete, it simply serves as a multi-fold mirror for those who are not such. they are allergic to your breath. to the sight of you. and it is nothing that you do or don't do. it doesn't matter what you do or don't do. you're just alive, and that's enough. enough to make some people feel out of control.
the greatest life force for an active, untreatable addict, aka insufferable person, is your pain. your fear. your discontent. it's all the same family: negative emotion. when a negative void is seeking fulfillment, it will seek to pain you so that you leak. that void could be in Alaska whilst you are in Iran — and if it can poke you hard enough to bleed a negative force, it will lap it up as life from across the great ocean. just like we can send and receive electronic messages, we can send and receive e-motion (energy in motion) aka life force. so the question is, what will you allow, by way of understanding how you affect others, and what they will do in order to feel in control?
I don't have advice for the untreatable. it's a life sentence. the untreatable, as I continue to say, do not ever want to use their own energy for anything. I have learned, for decades, and I knew this when I was TWO, that there is no cure for a VOID of a person. but, there is a cure for the full — for those who look withIN when they feel out of control — and that cure is ice.
when you put someone on ice, you simply do not engage. period. they are on ice. you have sealed your cracks. cracks exist as empathy – because most of us naturally have it and want others to feel good. there is no feeling good for a void. it's simply that. and as you put that void or voids on ice, you will notice how many twists and turns they make in order to get fed. and as they starve, their focus upon you dies. and they learn that the bite that they tried to take out of YOU, might just be the last bit of energy or hope that they had to learn to control themselves. if there is one thing that I do know, it is that the fates do not take well to evil. eventually, evil (the absence of integrity) crosses the wrong person, who is used as a bridge between on-earth heaven and hell for an individual whom God has offered a final test in this life. the "wrong person" takes no revenge. they don't have to. as they know that all destiny resides within intention itself. and each of us — when we feel out of control — has a choice…driven by intention. regardless of where you are today, and how you feel today, your intention will be reflected by the responses in others (that, nonetheless have effectively nothing to do with YOU) as well as your intrinsic well of integrity.
in layman's terms: let the world and the people in it set themselves on fire if it means living in integrity. with truth, with integrity, and with honor, there can be no wrong…even if and especially if it looks out of control to you (as it will, and as it should).