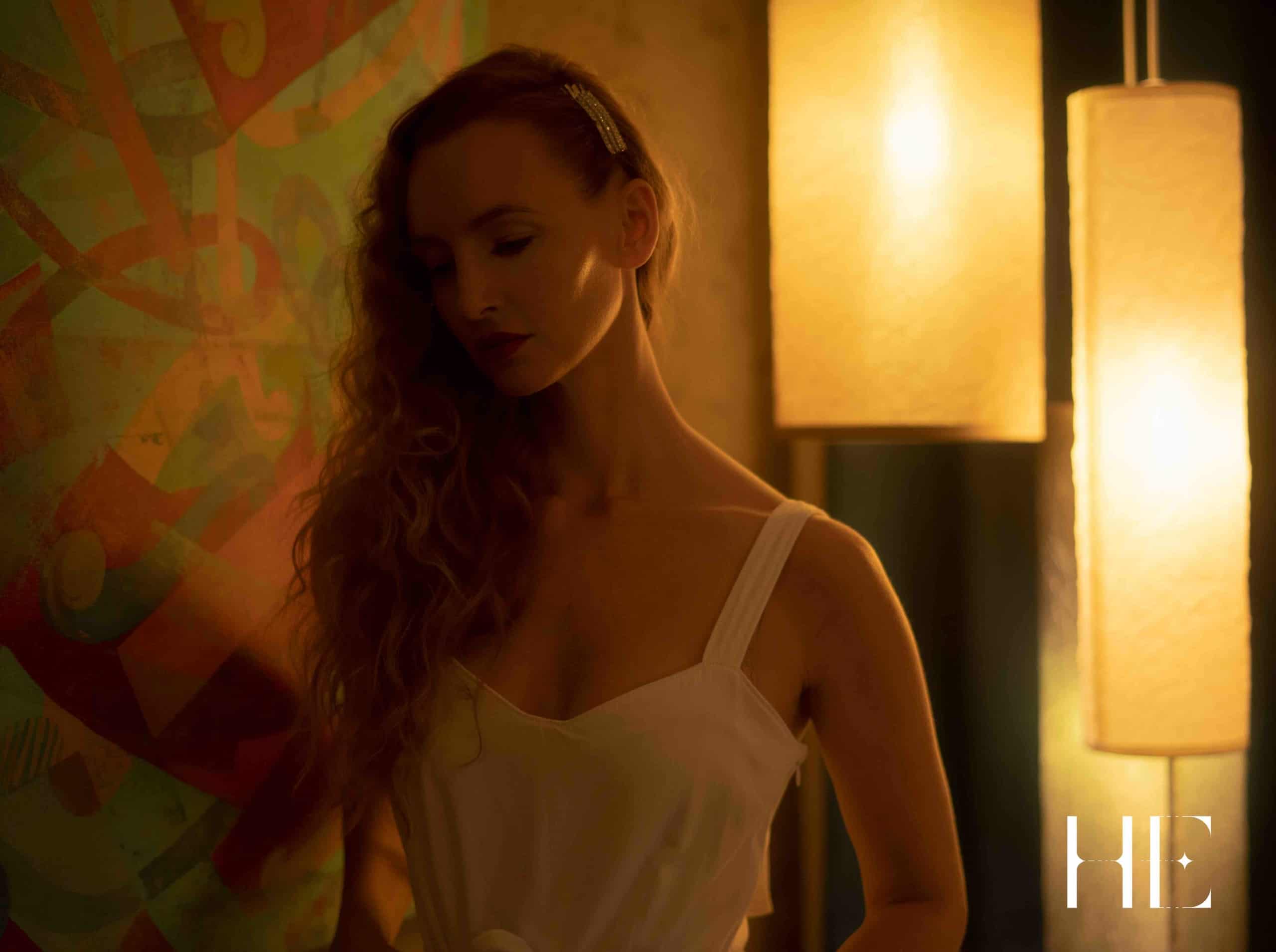 ©Healing Elaine®, photo by Anita Saini
victim consciousness is born from trauma. we experience this in different ways, and at different times. some of us experience it from our very first breath on planet earth (this is the most difficult to ever recover from, and very few do — the ones who do, end up leading others to their ultimate healing path).
when we are traumatized, we are a "victim". and after that point, unless we do the kind of work necessary around that trauma to reorder the algorithms in our brain chemistry that are keeping the emotional resources separate from the concept of time, we stay in victim mode. when we are tired of being in victim mode, we may either become an addictive rescuer of others, OR, we may become an addictive persecutor of others — simply to perpetuate the trauma from different angles and re-experience it in order to "solve" it. in any case, we will alternate between the three roles in effort to "escape" our situation. the problem with this is, the situation is not happening anymore. unless, of course, it is happening in our MIND because we are "triggered" and we don't even know it.
I've been reading self help books for over twenty years, trying to make sure I'm "right" in the mind. draw your own conclusions as to why, and read the rest of my blog for more detail. I grew up wanting to rescue others, when in fact I needed to (and deep down wanted to) rescue myself. I started as a psychology major at Northeastern University, and two things happened; one, I was so deeply in active trauma (which I buried in socializing and alcohol) that I could barely focus enough to properly attend class and study. two, the boxes and rigid nature of clinical psychology bothered me — because I saw so much more. and, what is most lucky about the fact that I did not dive into "helping" people immediately post college which is an age that any early life trauma that has occurred is STILL occurring because the brain is actually still forming, is that I had a lot of time to sort through my own messes and see what was actually going on…by reliving the trauma versus compartmentalizing it and becoming a "therapist".
in my 20s I relived my trauma over and over and over again. I predominantly attracted abusive people, addicts, and absolute psychopaths into my life. it all felt totally normal, and I never saw who/what they were until I SAW — which, of course, was always devastating. I had never witnessed a healthy dynamic of any sort in my life, and so I didn't know where to begin. I didn't even know what was happening. I was destitute in a variety of ways for much of my 20s (while also finding ways to blow off steam socially), and yet also DRIVEN. just like my early life, I never gave up. I went to Alanon when I couldn't afford therapy (which was nearly all of the time), and when I did make it to a few therapists, all of them except for two were batshit crazy. the turning point for me, to realize that I was not crazy but that I was continuing to surround myself with very crazy people, came when I met a top therapist on the upper east side. it was only one session, because I begged a "loved one" to pay for it as I felt so close to the edge. I'm not sure what I expected, as I consciously knew I would not be able to ever afford to go back, but I went anyhow. when they say "you get what you pay for", THIS was the proof in that pudding statement. this man (therapist) heard my story for about 15 minutes, and simply said, "there is nothing wrong with you. you are in a regression of your past". the way that he looked at me was so clear. it was a look that I was only familiar with when it came to former bosses (I had some wonderful male role models as bosses in my 20s!), and maybe a few teachers. the look said: I see you — you are a wonderful person. I never forgot that therapist (it was the first and last time I saw him), and I took his words as well as his unspoken words to heart. this would be my turning point. and, it is worth noting, that when you are intrinsically sane but you have only known crazy, all it takes is one other intrinsically sane person to help you begin to leave the crazy that you know. this, has shown up in my work repeatedly and it is the most extraordinary aspect of what I do.
I began to recognize my patterns, but I still didn't understand how they were forming and how my FEELINGS about the trauma that would seem to repeat out of nowhere and "find" me, were connected to my past trauma. I lived in a degree of victim consciousness because of the RELATIONSHIP to the past and present that was active in my mind — in other words, every time that something familiar and traumatic happened in my then present tense life, I experienced the emotion I did as a very young being. I did not know how to separate the two (event versus feeling). this, as well as any other way that we re-create our own trauma, is victim consciousness. and it's incredible to try to come out of — particularly when we are intelligent.
the first time that I witnessed myself "leave" some of my victim consciousness, was around age 30. I was in contact nearly every day with the CRAZY that had shaped my entire life, and it drove nearly every thread of adrenaline in my body just as it had as a small child. I had done a great job at physically getting away from my trauma, but the reverberation was just incredible. in my particular case, and at that time, I still had the ultimate crazy double-bind persecution coming at me about who I was, how I lived, what I wore, what I looked like, what decisions I made, etc — as an adult. I was brainwashed into thinking (because it was stated over — and over — and over again) that I would "never ever make it on my own" and that I would always need someone to help me. the learned helplessness that I was attemptedly taught, however, only worked to a point. there came a day upon which I didn't want to learn it anymore. and so, I LET GO. and I mean — LET GO. I decided simply not to listen to the brainwashing that was coming at me as an attempt to hold me prisoner forever. and in not listening, I had to do something else — I had to face the fear that had been PLANTED inside of me at my first breath: that I could not make it on my own. the funny thing is, I am so independent. my intrinsic self KNEW that this washing of my consciousness was a lie, BUT, it was embedded in me. and so, I had to learn how to separate my traumatized FEELINGS that came from past trauma (and were still being iterated daily from sources beyond me) from my then current circumstance. I mentioned I was destitute — this meant that I had run out of means to support myself at that time due to where I was at in my life with career (and of course, incredible PTSD). this, of course, was a consequence of the past — being told since my first breath that I could not make it alone. and then, to boot, being severely punished and persecuted for it. there was no way out. but this time, as I faced housing court in New York City, I decided that it was an omen as well as an opportunity; I decided that if I could make it through this and not die, and I could CHANGE the way I felt about what was happening, I could move mountains. and, I did.
I decided that I would take the feeling of guilt and shame, that was planted inside of me to control me my entire life, and separate it from my current circumstance. I was still confused as to how everything connected together, but I thought, if I can literally GIVE UP this particular aspect of guilt and shame around my CURRENT situation, then I can get clearer on the past — and then I can begin to move forward. I decided that I was not going to feel like a victim. the fact was, at that time, that I was late a number of times on my rent payments. in tandem, the landlord wanted to make more money off of the apartment by moving me out, and started to find ways to get me to court. initially, all I cared about was making the landlord happy because he represented an authority figure to me (my greatest fear). so, I initially signed anything he wanted me to (one of them being a judgement against me — I didn't even know what I was signing). but then, I realized that I shouldn't be persecuted simply for being late when I was communicative and honorable. I already knew that many of the things about that apartment building were illegal, not to mention necessary repairs that were often not made at my request, and I decided to fight back. I contacted a prior tenant whom I found in the white pages, and she told me horror stories about the building and the apartment I lived in at that time — which was actually her former apartment. and, she had successfully sued the owner of my building (back in the 90s). she told me that I was being bullied and that they were not legally allowed to do what they were doing to me. so, I took her to court with me. and, I brought the lawyer she used in the 90s to win her case. let's just say that the problem was solved and I was harassed no more. I wasn't evicted, we reached an agreement, and I was able to move. now the KEY ingredient here, was my willingness to RISK letting go of the debilitating, traumatizing feeling of absolute helplessness and fear (not to mention incredible fear of speaking up for myself, as the consequences were physically and mentally DIRE for me as a young person) that I had been programmed with my entire life as a way to keep me dependent upon crazy. the door to pass through with this key, was my then current circumstance. and when I turned the key and unlocked the door, I saw how what I was feeling versus what I was actually going through were two different things. I DID have control. I WAS capable. I DID deserve autonomy. I DID deserve safety. I DID deserve a better environment. I had moved the dial in the back of my programmed mind, and some of the outdated programs were thankfully no longer working.
there is a story about an elephant who is chained to a tree at a young age, and then unchained. when he is unchained, he still stays by the tree even though he knows there is no chain. in his unconscious, he believes he is chained to the tree. this is what it feels like to be a victim of trauma, despite KNOWING that the present tense is not the same. and what's more, is when the present tense resembles or illicits, in any fashion, a feeling from the past — the two timelines just automatically conjoin and get totally muddled and confused. this is the reason that the majority of people walking our planet are in active victim consciousness. they can't tell the difference between the past and the present. and I understand.
after I was able to "break free" by risking all of the potential "realities" (aka terrifying punishment) that would come from all of the lies that I was told about myself, I experienced an incredible transformation in my life. but, there is always more work to do. there were still unconscious triggers that were just tremendous, and I still had trouble separating them. but then, I reached a new plateau. this plateau came on the heels of repetition of the same patterns (we all complain about not being able to break patterns — well this is the bane of my HE™ work!) to an absolutely ridiculous proportion, at which point in time I had nothing left to do other than ask: what am I not seeing here? what I saw, relates to my last post about evil. I saw that, since I had already done what I was supposed to do in terms of (physically and in all ways) separating myself from the source of my trauma and traumatic conditioning, I had reached the next step because my mind felt safe enough to take it. I saw that all of my current circumstances, whatever they were, existed on the planet for ANYONE to experience — not just me. I saw that they were bad experiences, yes, but that they were available to ANYONE — not just me. I always say this: first we attract where we have come from, and THEN we attract what we ARE — if we have enough courage to transcend where we come from. I looked around and realized that I was no longer confused about my present tense circumstances (for certain, victimizing circumstances) and my early programming for shame, guilt, failure, defeat, dependency, disaster, chaos, and self-blame. and then, came the next step.
once I saw the separation of the timelines that do indeed get crossed whenever we experience trauma, I had the ability to decide how to FEEL about the present tense. I had reached a level at which I could distinguish the past from the present, and I was so excited about that fact. as I looked at my situation — I was the victim of theft, betrayal, censorship (still happening!) — there was simply nothing personal about it. all of the idiots that I had come across exist out there in the world regardless of me. it was just that I had over-identified with those idiots and crazies, because it was all I had known up until a point. the familiarity was the crippling part, but I had moved the mountain that was blocking my view from the fact that IT ALL HAD NOTHING TO DO WITH ME. I was just there. I didn't have to relate the present to the past — with the exception of understanding how I was continuing to experience similar events with the same level of emotion.
when we escape the confusion of trauma timelines, and do not re-create trauma via transference, we are free. free to choose, next, how to feel about xyz. again, this may all make sense logically or consciously, but when the trauma triggers are activated it does NOT distinguish. and it doesn't matter how smart you are or how old you are or how achieved you are. you can't beat trauma with intellect or "experience"; you can only beat it by taking risks that feel very scary to the brain, and by being honest with yourself. the few of us who can do those things — even if they take decades — will experience a freedom that very few will ever know.
as current difficult circumstances arise in my life, and they always will because I am, after all, ALIVE, I know that I must always know the difference between the past and the present in order to break a pattern. we receive traumatic patterns for the very PURPOSE of breaking them. again: first we attract where we have been, and then we attract what we are. and to be frank, some people are simply shitty. and so they will have shitty lives. you will witness this by the fact that they refuse to help themselves, refuse proper therapy, and refuse to be honest (that part is hard to discern if you have only known dishonest people, but you can refer to this article of mine for more information). as strange as it seems, some people really DO love to be miserable.
our ability to move out of victim consciousness when we are, in fact, a victim of a current circumstance, is related to our ability to really distinguish and KNOW the past. as I keep saying, most people never get there and they have no idea they are making eternal loops. but if you have done the work, done the therapy, done the self-introspection, then you are either close to being there or you are already there and ready for that next key step. it's easy to mentally and emotionally re-victimize ourselves when something reminds us of a trauma — such as ongoing psychological and physical abuse, rape, incest, losing a baby, and so forth. but, we don't have to stay prisoner to what once happened, if we are willing and able to take that leap and see that our CURRENT circumstance is truly a random act from God, asking us to get clear on what is what in order to move on. as with any trauma, betrayal or victimization, I ALWAYS say demand justice (and we can't demand justice without first getting healthy angry!) — just be sure you know which timeline each feeling resides in, so that you do not waste added energy or time. and when you can empower yourself by getting clear on the past in the way that I describe, the power to deal with the present is INCREDIBLE — after all, you have already transcended the same "thing", which will never be as hard as it was the first time to transcend.
once we know the difference between the timeline/s of our trauma in relationship to our feelings in the present tense about ANY xyz thing, we are free to choose what definition we give to it.