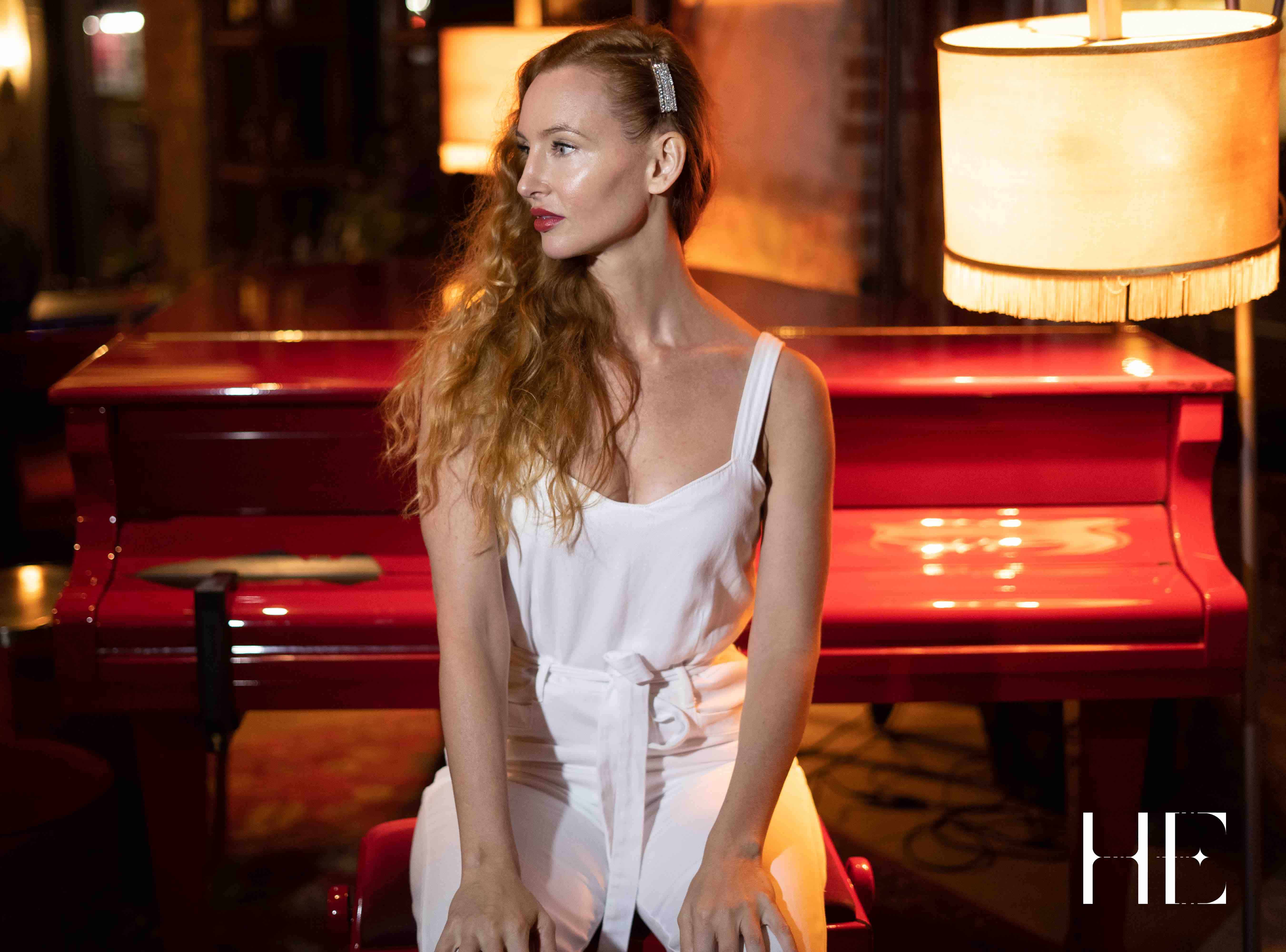 ©Healing Elaine®, photo by Anita Saini
I'm on a little bit of a big tech / AI kick if you can't tell from my yesterday's article here. the interesting part about that article is this. I woke up earlier than usual and SHOT out of bed with the healthy impulse to write that article before noon. typically yes I get inspired, even excited to write something that I am passionate about, but yesterday felt different. I was jolted, physically. THEN, after writing my article, I take a peek at my little social media apps — and see all over the "news" that Joe Rogan had dropped his Ed Snowden interview here, and that Mark Zuckerberg was testifying live before congress! I guess it (yesterday) was a day for disclosure of some sorts. I know there will be more, and more, and more…to come. across the board. GET READY.
when I say GET READY, what I really mean, in the kindest, simplest and most straightforward terms possible is: get conscious. no, I'm not talking about vaping out at a "spiritual retreat" or venturing into foreign lands to become "awakened"; the truth is, if you can't awaken in your ordinary life, then you simply won't awaken. tools such as the above that I jab at are merely…tools. they aren't the THING. there are so many misconceptions about healing and consciousness, it is just incredible. that is why I write this blog.
so getting conscious. and again, what does that have to do with AI? first of all, getting conscious will prepare you for the truth. the truth, to you, may mean one thing right now. but when you are conscious, it will mean something ENTIRELY different. no, your personal moral compass will not change. just your awareness. I'll get back to AI in a minute.
getting conscious can be provoked by doing a number of things — again, I list so many of them in my blog here. in the most basic ways, getting conscious can be set the tone for by things like plenty of sleep (and I mean PLENTY), plenty of water, very healthy foods, and exercise. that sounds like a total cliche but you would not believe how many people bypass the (above) absolute basics to even prep their mind to receive anything clean. and, whatever is sitting there (IN THE MIND), WILL multiply — whether it is good or not, and whether it is bad or not. if you can master the basics, there are of course other ways that you can grease your consciousness portal for clean delivery. unplug and be alone. I mean it. does it hurt to be alone? emotionally? psychologically? physically? without ANY electronic devices? well then, good. go and detox from one or both (preferably both) and FEEL those chemicals coming out. so many people can not do this. they are addicted to people and devices. and how in the FLOCK do you expect to get ANY true guidance, in this state? and if you can master the latter, in addition to the basics, then you can still take it further. I'll let you pontificate on what would be right for you, because I will tell you that what is right for you (BEYOND AND AFTER all of the above, first) is whatever is the most exciting for you. yep. whatever most pleases you. maybe it's creative. maybe it's not. but probably creativity fuels it whether you recognize it as such, or not. and it is ONLY after we are clean portals can we ACTUALLY go and do what we enjoy, and be certain that it is not a bandaid or a drug that we are using to cover up the pain of the basics that we can't master because we are actually addicts. (PS: everyone is an addict. in some way. to some thing. it's just a matter of what, when, how, why, and coming to terms with such).
if and once you have some truth flowing through you — from YOUR CORE (and remember: this is NOT about making certain people, or certain GROUPS of people, right or wrong! if you are conscious, you are entitled to YOUR truth, and so is someone else! it is AMAZING to me that many people actually call themselves progressive and they are the most judgemental, ignorant flocks breathing!) — begin to note WHAT IS YOURS AND WHAT IS NOT. this is VERY hard to do. this is what I get paid to teach people. but, it can happen. if and when we are awake. there are subtleties that turn into major states of being. the trick is in identifying the subtleties. for example, when you wake up in the morning and have a disturbing foreign thought or feeling and you can not place it. well, how about how did it get there? if you are CONSCIOUS, you can take inventory and find out. and if you are conscious, you can figure out what devices were placed next to your head while you slept. or what messages you sent late at night before bed or what messages came in upon waking that you don't even know you have, but that are SITTING IN YOUR LITTLE MAGICAL DEVICE. the messages, that are sitting in your little device, HAVE ALREADY BEEN DELIVERED TO YOU. your consciousness is synced to your devices. don't believe me? try and do all of the above — spend time cleaning your antenna. get super, super clear. hear truth. THEN, compare that truth with foreign feelings. assuming you are not regressing into post-trauma (you should be in therapy for this! I don't care if you can't afford it — I used ALANON and similar support groups for years when I could not afford therapy! and now, I pay for therapy instead of owning a home!), you will be able to spot AI interference in your life. the drama, the lies, and the negativity that the little devices we wear and touch all day are designed to deliver straight through our consciousness and into our hearts. to continue, to divide and conquer us. it's worked so far, hasn't it?
are you able to have a conversation with someone totally different than you, who thinks looks and acts totally differently from you? no? then go do some work on yourself. it is not normal or healthy to surround yourself with ONLY people who think look and act like you. I look at my entire patient base — they could not be more "different", in the outer world, each one of them; BUT, they are ALL THE SAME. they are all able to sit and converse, pleasantly disagree and agree to disagree on outer world matters, and still LOVE each other. we have just about NO adult examples of this on social media (where most people, and most young people, get their "news"). and it is dangerous. but it is AGENDA. the outrage that resides in people…where does that come from? sure, we catalog and "box" people because it makes us feel safe, when we do not know better…but AI (read my previous post to understand more) actually preys on and plays on our said human vulnerabilities. we do not have to allow this to be the case anymore.
if you are really evolved, and really invested in the things that you say you are invested in, then you should be able to, as let's say for example a far right person to, go to a far left event and listen (NOT to change your mind, just to see if you can sit there and tolerate it and see the humanity in people). and if you are for example a far left person then you should be able to go to a far right event and listen AND DO EXACTLY THE SAME. what you MAY hear, is a lot of people, in each group, saying EXACTLY THE SAME THING. but using different words and experiences to say those things. that is, if you are able to HEAR them. there is simply no such thing as "one group" of people being more awake or evolved than another. but, AGENDA and deceit AS AN ENTITY lives more often than not in the designated "woke" and "fair" groups, that is for sure! it is how evil hides in plain sight! oh, the IRONY.
people say to me all of the time "do you live in Williamsburg?". LOL! I get it, it's because I wear the funny pilgrim hats and the vintage biker jackets and such. but why does that mean that I live in Brooklyn or would like, need to "dress the part" of the neighborhood that I live in? I mean, I'm not on an episode of Girls. but the point is, that people need to organize their thoughts (so that they can feel in control) about WHO SOMEONE IS based on how they look, what interests them, and what they believe. but that's not who a person IS. I've NEVER "dressed the part" for anywhere that I've lived, and I've never picked a place because it's "cool". God that takes SO MUCH ENERGY. I feel exhausted just writing about it. what's my point here? think less about the exterior and consider for a moment that you don't know squat about someone's inner world. unless you truly know squat about yours. which is unlikely. that takes work. and no it's not an Ayahuasca retreat. it's daily, conscious work to consider that we can not control the outer world by assuming things!
the New Moon is always a good time, when it comes, to consider new ways of living or being. I am not an astrology expert, but I can suggest a look at good old YouTube for some live references! I really enjoy information shared by Nadiya Shah, Kelley Rosano, and The Leo King. this weekend we are in for a new open portal of energy, which might really compliment our continued efforts to simply live, breathe, survive and THRIVE on this planet for the very short amount of time that we are here.
CHEERS to an excellent weekend.