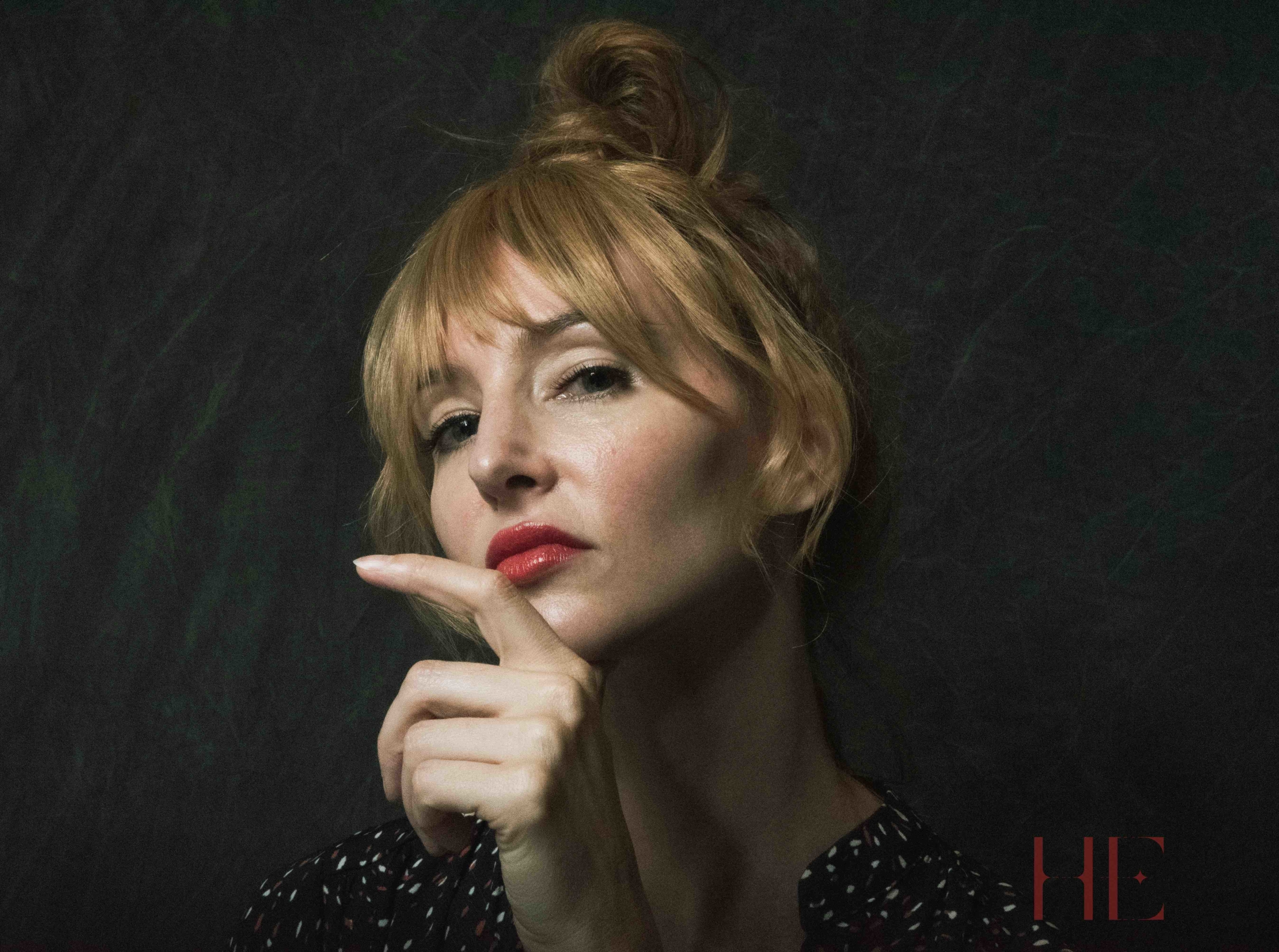 ©Healing Elaine®, photo by Alejandro Padron
folks. this feels like a petty post, but it has to be written.
when I started my company, I had to change my name three times. THREE. I chose a name and then yet another name and then yet another name that no one else had (of course I researched this extensively). I never imagined that anyone would not want to be exactly who they are (I still did not understand, at that time, why many people do not have identities of their own), and so I didn't expect the copycat bandwagon to arrive. it did! in spades. after I settled into a third name "Healing Elaine®" (I have seen now, other Healing ___'s out there, but at this point I am not changing my trademarked brand as it is too established) I noticed another phenomenon — my actual words, structure, and way of working aka "protocol" (come on guys) was being replicated.
it started initially with patients of mine who were seeking identity. this was in the early days of my work. I would help them, and let's say they were professional editors (oh, the irony). they would leave my office, and months later, pop up with a HEALING practice (these were not people who ever mentioned the slightest interest in "healing" or helping others, by the way). but not just that — they would copy/paste my actual words! as their own. I was just…mind blown. this was the start of what I began to realize is a long-running human sickness. it is something I saw growing up as a young person, and I wrote a blog post about it a few years ago — it is called Hostile Envy. basically, the premise is that someone gets close to you (in those days it was in person, not online!) and then suddenly 180s and "doesn't like you" anymore. this is basically an example of an individual without identity, trying to claim yours, and splitting off a piece of themselves as "anger" which is disguised as "you're not a nice person, I don't like you anymore!" IN ORDER TO BECOME YOU. this happened to me constantly as a child. and, now it happens constantly as an adult! you can't make this stuff up.
as my business moved along (and I've written about various examples of copycat syndrome in other posts, and people I helped unbelievably who then had to "distance" themselves from me — because, they either wanted to become me or parrot me or compete with me), I noticed people I once knew personally regurgitating my teachings; but not only that…grasping at straws for my patients' attention and connecting with them. I literally had a $35 dollar psychic who had NO platform or social media when I met them, completely inspire their business after me. including a name change. including subject matter that was not even on their radar prior to meeting me. and to boot, after I promoted them and sent dozens and dozens of referrals their way, they bad-mouthed me to my own clients! it was like the 7th grade allllllll over again. but it didn't start or end there.
I referred a patient of mine to a "best-selling author" a number of years back. I figured, hey, this author is successful so what could be bad about sending them business? well, looking back, I'm not so sure this author even wrote their own book. they had hired a ghostwriter, and somehow commissioned a well-known author and speaker to write their foreward. basically, you can do ALMOST anything with enough money — because enough people can be easily bought. sadly, most people can be easily bought. anyhow, the patient I sent to them took a class they were teaching. this person let the author know that I sent them. the author pretended to not know who I am, but I knew that they did. do you know, that within a month, this author had completely replicated my format!? down to the exact hour count. down to the explaining of the process, yet they were careful enough not to totally plagiarize my words (unlike people I am currently shocked at). now, WHY would a "best-selling author" need to do this? it's a phenomenon that I write about, and one that I just LOVE talking about in therapy. because, of course, my therapist is not one of these people. rather, he is probably THE most achieved person in neuroscience and psychology and psychiatry who exists in today's world, but it's HIS WORK. he is a powerhouse. and, he's quiet about it and doesn't need attention. he just does his work. and, we talk about this phenomenon and why it happens to ME, constantly. the phenomenon as well that you say to someone, "sorry, you can't merge with me" and suddenly you are hated/bad/mean/wrong/etc. watch what happens when people who are currently ripping me off are confronted, because they have no identity of their own…I will suddenly become a "bad" person, because I have reflected back their void. it's truly unbelievable how it all works.
after the "best-selling author" incident, it just kept happening. people who I invested hours and hours of pro-bono work in, helping them to build companies of their own and fostering their gifts that they had never even considered, would either ghost or find a reason to "not like me". I realized, "it's happening again…"…I realized that in order for these copycats to exist, I could not exist. or else, their world would not make sense.
I don't want to embarrass anyone, but it's been happening again. it doesn't hurt, because I don't know these recent people personally. they have followed my accounts on and off (because, you know, transference; on / off / on / off — it's a psychological disorder), watched every story like an addict, and then…become a version of me. I have been sent examples of accounts/people doing this, and I have observed accounts doing this. most recently, someone trying to "make it" in NYC has parroted my ENTIRE protocol. they also did the thing where, they follow a bunch of people, then then unfollow everyone. just like my accounts follow 0. well, frankly, my accounts follow 0 because I am SO sensitive, that I am afraid of NOT following someone and hurting their feelings! my work is so deep and personal with people, that I just don't want to risk hurting some impressionable young person (or, anyone for that matter). I also just do NOT feel a pull to look at other people's lives. honestly, I just…don't. and finally, it was a way to stop the bizarre TROLLING of who people thought I was friends with / connected to. no thank you.
so, there is this individual now (depending upon their psychological state, it could really excite them that I am writing about this — people will do anything to be "seen"), parroting my "protocol". verbatim. mandating prerequisites – my prerequisite book mandate. COME ON, folks, really? not only that, what's more disturbing than copycatting my actual process (down to their specified "phone calls only", and "due to high demand" reasoning — again, you can't make this stuff up) is their "reasoning"; it's reasoning that arose from my core. MY core. it's not only bizarre, but totally unnatural. and, it is how people energetically "move in", to other people. by trying to…become them. this is more than surface stuff, it is energy vampire stuff.
this stuff doesn't end in middle school, guys. and, it's disturbing and it SHOULD be noted as disturbing (as well as illegal — I pay very good money, monthly, to ward against plagiarism and YES I will address all of the above legally) because it is a total invasion of privacy. this model of behavior is the reason serial killers kill: they have zero identity, and so they absorb that of others…until, their mind can not handle the fact that the person they are robbing essence-wise and life-force wise STILL EXISTS. well let me tell you something: I exist. and there will never be two of us.
the work that I do, lets people know that they are ENOUGH all on their own. I foster individuality and gifts. I am fortunate to predominantly attract amazing people (and I've obviously gotten better at it over time) through my work who have enough "SELF" to make lots of lemonade with it. it is so ironic to me that I also attract the polar opposite; and, if you are not careful, and you too attract this and don't recognize it, you will be left feeling depleted and then-some…assuming you are a sensitive person.
stalkers, impersonators, copycats, plagiarists, addicts and sociopaths are all in the same family; and what I write about above, is REALLY no different. it just depends upon the degree to which it occurs. I know that typically, the best response to these things is NO response; I actually only confronted ONE person ever, with regard to the above, and that is because they are not crazy. typically, people just want attention, and so they do this, hoping you will notice, and then once you engage it is like their CRACK. and, they go into denial, blame, projection, etc etc etc. it is someone's ultimate fantasy to be confronted by an otherwise successful person — it validates to them that they exist. my "PROTOCOL", however, is a legal consideration. I won't tolerate plagiarism, not of my concepts and not of my words. if someone wants to read my blog on speed and regurgitate it on a podcast (this happens, too!), and pass it off as their own, FINE. go ahead. you can't fake being who you are, and anyone who buys into it is also living at a level of un-truth. so, go for it. pretend to live my experiences. but if you are mimicking my words in copy, you will be pursued. don't try it. also, I won't contact you directly — my legal team will. so, you will not get the buzz you are looking for because I won't be part of the equation. this is as much energy as you'll get from me.
the epidemic of lack of self, is huge. it happens at the "highest" levels in society, too! many people spend a LIFETIME becoming OTHER PEOPLE. as I always say: humans are created equal, but energy is not™. this is legit. you must discern who / what you are dealing with! what we see is not what we get. people who pretend to be other people are simply really good at never being themselves — because who they are is dark. the only way to transmute dark is to look in a mirror — and those who parrot, copycat, mimic and over-identify with others will NEVER look in the mirror. so, it's important to just…stay away from them. the same way I am suggesting that anyone with an ounce of sanity stay away from duplicating what I offer to the world. if you are sane, if you are talented, then JUST BE YOU. you are plenty. you are only you. there is only one of you. you are unique. DARE to find your talents, because they are endless. it is not TALENT that blesses a person, but the COURAGE to identify and AWAKEN that talent!
don't plagiarize me.