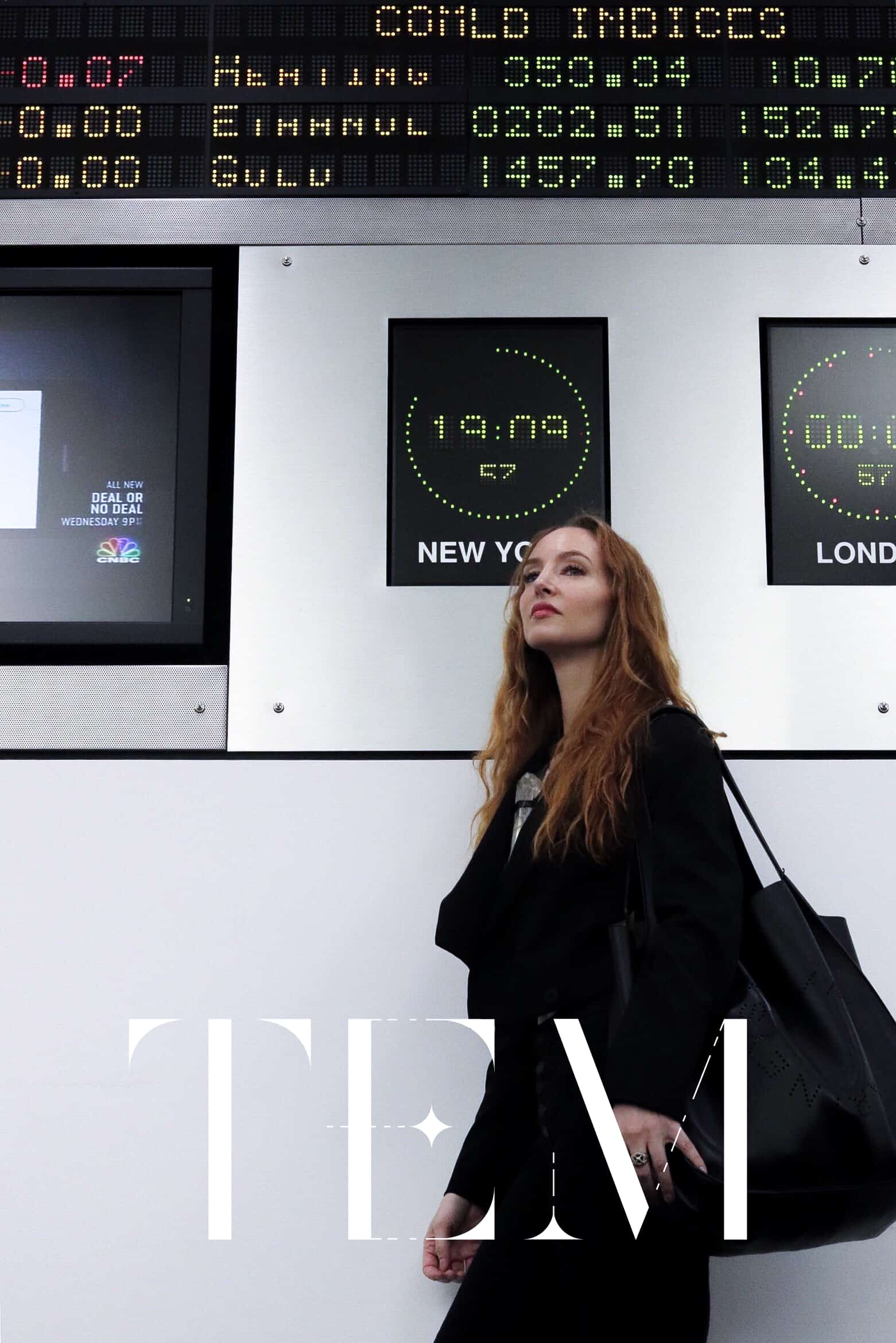 logo by Shamona Stokes; photo by Anita Saini

TEM®: The Energy Mavericks™

Intuitive advising & healing for small & medium-sized businesses, & Fortune 500-1000 companies in 3 steps

The Energy Mavericks™ (TEM®) is my first more public program by Healing Elaine®, targeted to increase efficacy and bottom line revenue for small, medium & Fortune 500-1000 businesses of all kinds via intuitive advising & healing. This program is also especially effective for auction houses, retail spaces, entertainment and hospitality venues in which there is a lot of foot traffic or virtual human footprint; just because we can't see it, doesn't mean it isn't there. specific case studies and testimonials coming soon
TEM® advises for and heals businesses of any size in 3 simple and important steps:
1) Advising: employees – should they stay or should they go? I will walk through your list of questionables, help you understand the energy of each person as they relate directly to your business and to your staff as a whole. I can literally look at someone's *birthname and tell you exactly what their energy is and what they bring to the table. This type of advisory work is something I have done for over 2,000 individuals on corporate (relative to their dealings with individuals both senior and junior to them), interpersonal and general relationships baseis. Through the above, I help you to increase efficacy and output (revenue).
2) Clearing: all objects contain an energetic frequency. For the same reason you would throw out an old shirt or couch that reminds you of a negative or outworn person or experience, the same should be said for objects that clutter your income-generating physical space. I will look at each object, and the position/organization of such. We will discard, bury (hey, sometimes we need to bury things right back into the earth or throw them in the ocean to transmute their energy!), burn (enough said) or re-position objects in order to maximize the flow of each object as they work with the tangible and intangible meridian lines of energy running all throughout your space (similar to how cell phones and computers transmit signals — so do non-electronic 3D objects via their energy signature). I will make suggestions for EMF (electromagnetic frequency) blockers to assist the mood and overall health and well-being of you and your employees. I will also look at lighting, color and general decor that pertains to the so-called feng shui (open, unobstructed flow of energy) of the physical space that is tied to your abundance in this life. This clearing will increase the energetic flow that will impact the mood and performance of your staff/employees, resulting in increased efficacy and output.
3) Blessing: the sum frequency or emotion (energy in motion) of any space is a combination of the people and objects in it — as well as the people and objects who were in it. Past or present, your space deserves a blessing that will impact everyone and everything in it. I work in a non-denominational capacity, and my focus is transmuting dense or dark energy. After taking steps 1) and 2) above, a blessing reinforces such work. I will work with ionizing (essentially separating like oil and water what does and what does NOT work — so don't be afraid if someone abruptly quits the next day, as I will explain all of the potential responses to our work). I will suggest actual ionizing materials that transmit certain signals (did you know that we each have quartz in our cell phones and computers, which transmit signals?) around your physical space. I will also burn things in the space that are aligned with the desire to ionize. You might think of 3) similar to what an exterminator does on a pest control run. There are all kinds of pests, tangible and intangible, created by emotions and consciousnesses. This blessing is the sealant, so-to-speak, of 1) and 2). This blessing will create the greatest sustainable impact possible from 1) and 2).
For inquiries, please first read my Bio, About and Testimonials sections on my website. Then, please call 917-985-1221 and leave a message stating you are interested specifically in my TEM® service.