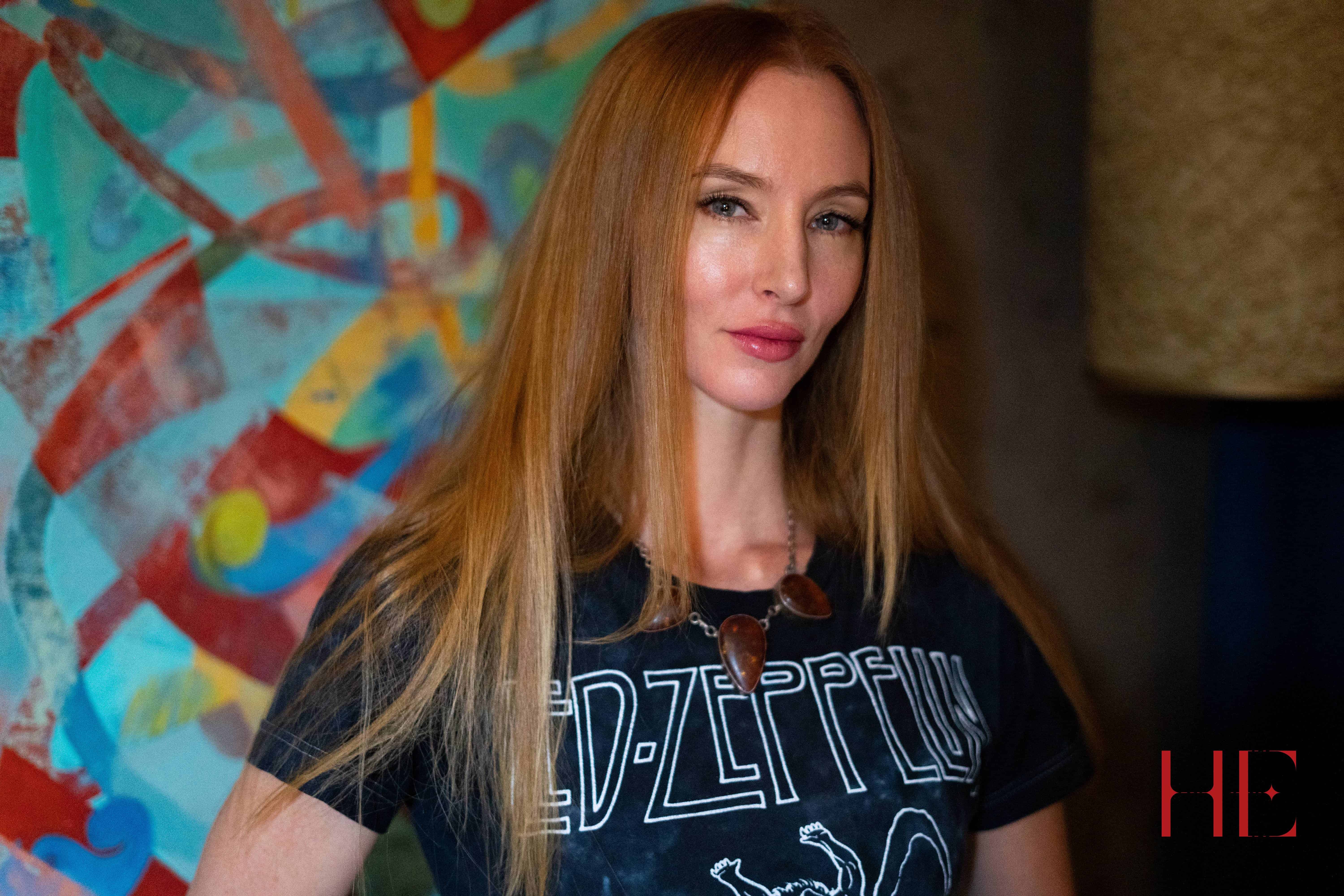 ©Healing Elaine®, photo by Anita Saini

Known simply as "Elaine" in the quantum healing and alternative medicine arena, Aryn Elaine is a pioneer of healing and energy medicine, complementing and integrating with psychology, Western and holistic medicine to increase their efficacy. Aryn Elaine is the founder of Healing Elaine®: Bridging the Gap between Medical and Spiritual, an energy medicine, healing and consulting (
TEM®
) practice located off Manhattan's Central Park West. Over the past decade, Aryn Elaine has worked with thousands of diverse individuals, helping them to manage serious and debilitating conditions.
 —
 A writer and author, Aryn Elaine, has published a series of eBooklets which can be purchased via her website:
HealingElaine.com/shop
. Her work in the multimedia field has also led to external interest and opportunities for her ghostwriting, content development, and executive creation for television and film projects focused on scientific, medical and metaphysical subject matter.
 —
 Aryn Elaine has appeared in several films, and in a variety of televisions shows, such as "
All My Children
" and "Ugly Betty." As an artist, she will continue to examine opportunities that support her passion for creative energetic exchange and expression (
acting
) through the biggest tool for change that exists today: MULTIMEDIA. In 2010, Aryn Elaine launched
NYRA Productions™
, a company that has co-produced and collaborated on a number of theater projects, independent films and television shows.
 —
 Spanning over a decade, Aryn Elaine has worked with handi-capable children and adults, serving underprivileged populations, as an educator, healer and specialist. One of her newest (October 2017) initiatives,
Pediatric Energy® (PE™)
, serves extra-sensitive children and youth (additionally focusing on underprivileged populations), and will provide case studies supporting the bridge between Western and Eastern medicine (or in other words, Bridging the Gap Between Medical & Spiritual™).
 —
—
"I am a medical intuitive, healer and C-suite advisor. I work with terminal illness, fertility, undiagnosed (mystery) illness, mild to severe abuse of all varieties (verbal, physical, sexual, emotional), anxiety, depression, addiction, autism, and various mystical and philosophical mental/emotional states. I dropped my clinical psych studies years ago because I didn't understand the boxes – now, I treat successful psychotherapists and psychiatrists. After years of "working" on people without realizing it, I learned how to more specifically channel my energy to help others: heal deep wounds, detach from addictions to people places and things, and find the courage to pursue their wildest dreams. I operate from a very grounded and powerful base, and I use my gifts of intuition, experience, education, and healing heart energy to help change the lives of others."
~ Elaine
FRIENDLY DISCLAIMER
Healing Elaine® / Energy Medicine & Reiki Therapy by Elaine / Elaine is a Reiki Practitioner and Ordained Minister, but is not a doctor, dietitian, or psychotherapist. Her advice, workshops and healing sessions are considered supplementary in nature and should not be a replacement for conventional medicine. Please consult your doctor or other licensed healthcare professional for any physical or psychological ailments you may be suffering or think you may have. By attending any seminar, class or session provided by Healing Elaine® / Energy Medicine & Reiki Therapy by Elaine / Elaine, you acknowledge that in no event will Healing Elaine® / Energy Medicine & Reiki Therapy by Elaine / Elaine be liable in any way directly or indirectly for damages resulting from information, data, classes or healing sessions provided or for the loss of profits through the use or misuse of said information and data, either via its use, negligence or other actions.