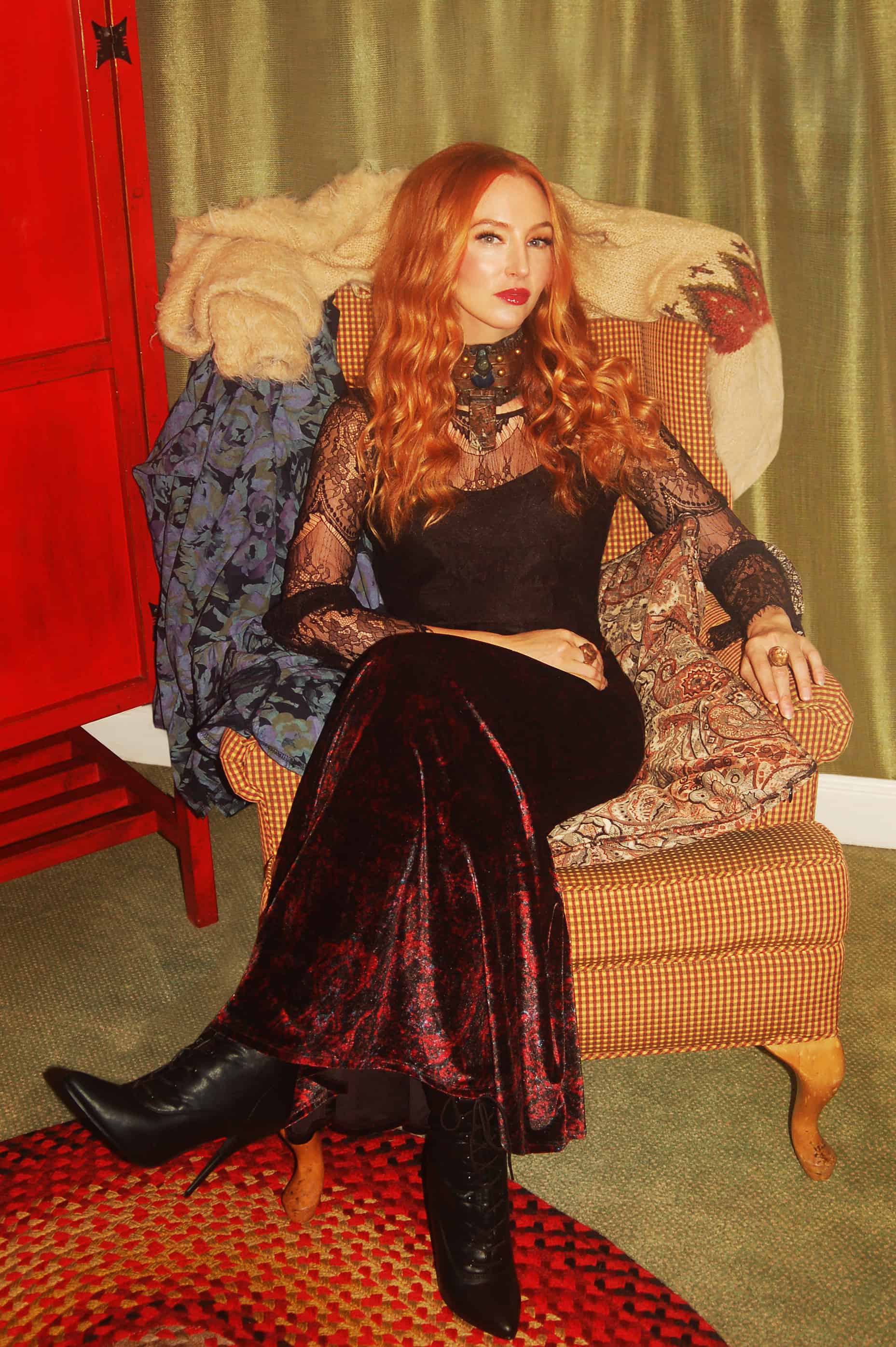 photo by Jennifer Santaniello
After working with dozens of "infertile" women — women who spent six-figures and then some on IVF, women who were told that they would never carry, and women who miscarried numerous times — and seeing them through to conception and successful delivery of healthy babies, I would venture to say that I've nearly seen it all. Some of the cases are so particular, and so incredible as it relates to the unseen worlds, only an in-depth book about my experiences with women and fertility could do such justice. The thing is, you can't "make yourself" get pregnant. There are psychological, emotional and human life blocks that stand in the way, no matter what science and medicine will tell you. I've experienced this first-hand. My success rate is nearly 100% with women who have actually chosen to become pregnant in the here and now. My success rate follows women who took EXACTLY my advice and followed my program. This is also to say that I will not tell each person what they want to hear — for example, if you are in the wrong partnership and trying to force a baby, it won't work. You will have to leave that partnership. We can not force the hand of free-will or fate, but we can be honest about what that free-will and fate is, and deal with the TRUTH from there. If you are in a space of truth, my fertility circles are for you. If you are not in a space of truth but you are willing to be, my fertility circles are for you. If you are in alignment, true alignment with yourself (when thoughts=feelings=words=actions), there is nothing that should stand in your way of conception and delivery of a baby.
Healing Elaine Fertility Circles – A Life-Changing Conversation/Fertility Circle Event For Conscious & Spiritual Alignment
Where: A private, luxury suite in the heart of New York City / A private, luxury suite in the heart of Los Angeles
Who this is for: the bold and beautiful (of heart and soul). This event is for those who are ready to stop lying to themselves about who they are, and who the world around them is – yes, that plays a huge role in this conversation/healing event focused on fertility. This is not a light and breezy event, it will not be for the weary. Be ready to change and feel it unearthing NOW — otherwise, hit the pause button on inquiry for now. We will cover many of the nuances that are the extremely important common denominators that I teach in my one-on-ones regarding fertility.
What you will get:
A full day of unearthing and healing fertility challenges. This will be composed of a small circle of women, including support from more than one individual who "went through it" with me, start to finish. She will share her spiritual, psychological and physically tangible journey. I will also focus on each individual in terms of their specific necessary unearthing.
This will likely be the most honest, raw, unorthodox and organic time you have ever spent with other human beings. It is my greatest desire that this conversations event reflect back all that resides within you that you do not want to look at — both the cockroaches AND the personal power (never mind the "medical blocks").
Just like my one-on-one sessions, it is very hard to articulate the nuances of the takeaways without experiencing them personally. Following the success of my one-on-ones, booking this event is a calling you will either feel 100% or none at all. A 99% feeling is 0% when it comes to my sessions or events. It is not for everyone.
A healing.
What you must do FIRST: — prior to calling 646 470 1178 to inquire about booking a spot at this event (space will be extremely limited and kept small):
Read all of my eBooklets, #1-#6. These eBs are extremely deep, personal and layered. If they do not resonate with you, this event will absolutely not either. Please note that buying and reading the eBooklets does not guarantee any booking.

Order and start reading my two one-on-one session pre req books (please do not ask me in a voicemail or online what they are — please read my entire site top to bottom, they are right there)
Upon booking, you will sign a non-disclosure agreement. This is to protect everyone's personal privacy, energetically and otherwise, and potentially public persona during the event – you never know who will show up and what they (or you!) will want to talk about. This requires ultimate freedom and a sense of protection to access that ultimate freedom in front of others.

What do you do now?:
Read and complete the prerequisites for this event. Read my entire website and read through my blog. Then, call the business line at 646 470 1178 and leave a voicemail stating that you have done so and that you would like to book the next fertility circle – please do not leave a message with any personal information whatsoever. This event will exactly follow the booking structure of my one-on-one sessions with slightly more required reading.
Have an open heart.
Copyright Aryn Elaine / Healing Elaine, All Rights Reserved 2017.