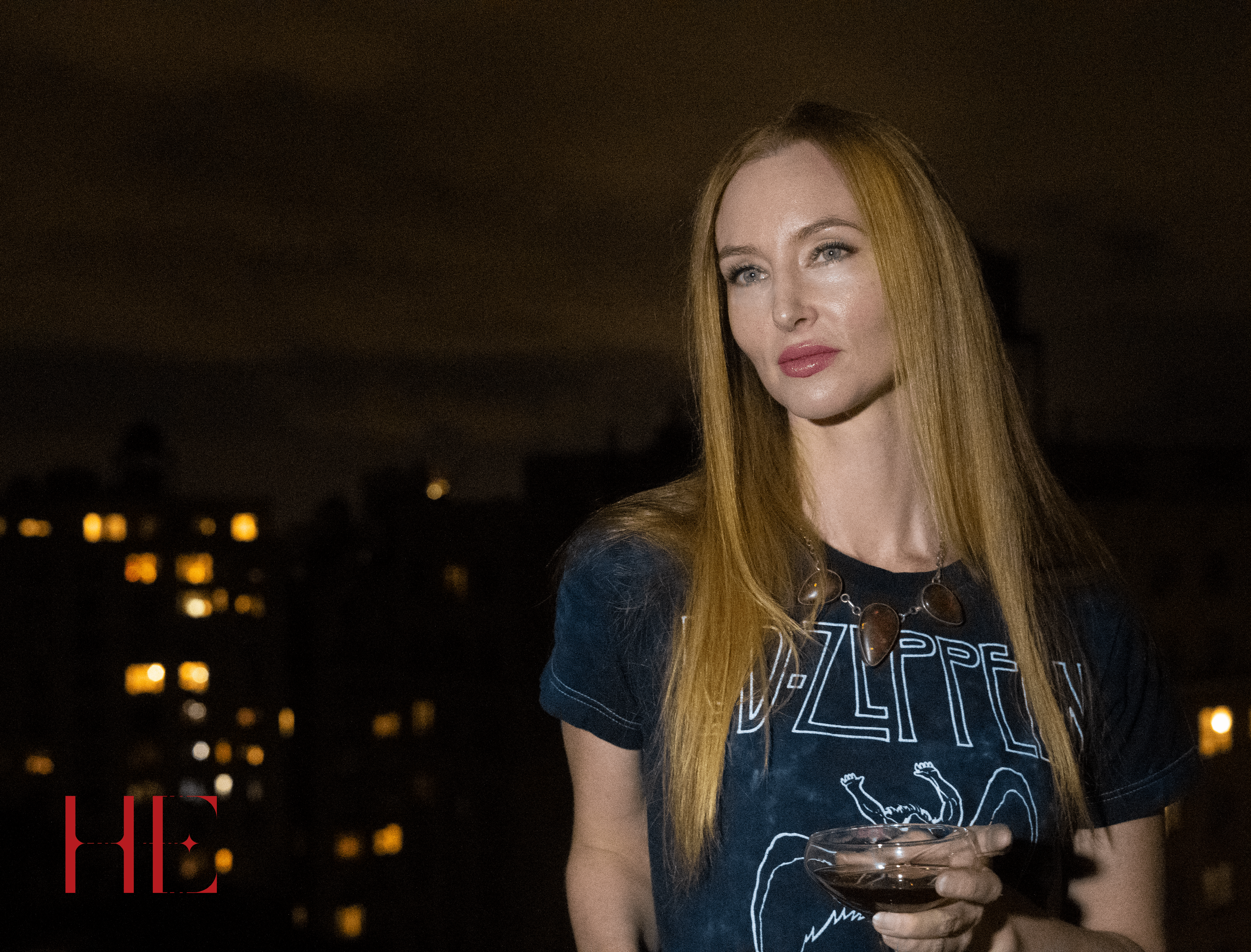 photo by Anita Saini
I would like to first note that none of the examples that I share below are related, in any way, to my healing practice or anyone in / around it. the examples are from my strictly personal life. I hope they serve you in some way. in addition, as always, these are all MY WORDS. my experiences. not information I read or heard. everything that I write about, I have lived. and my words are my interpretations of such.
the law of physics states simply that two energies of different vibrations must match in order to stay in contact. this is more true than I could ever explain in words. I feel it all day. I've experienced it empirically. I write about it in nearly every single blog post, directly or indirectly. it is happening ALL OF THE TIME. to each and every one of us. it is just that we do not pay enough attention to it (much thanks to the unconscious mind, that wants to keep us trapped in the past, often in the safety of trauma that our ego adrenaline will not allow us to leave until things get bad enough).
everyone we speak with – engage with, in any way and on any level – impacts us and we impact them. the important question to ask is…how? when we begin to GROW, a funny thing happens in our relationships. we find that 1) we reside in more truth, and our relationships improve 2) we reside in more truth, and our relationships fall apart. another thing that happens, particularly when we are in our 20s, is that we do the opposite of grow – we REGRESS…this happens so that our unconscious mind may access and "fix" our trauma. we are rarely but sometimes successful in terms of escaping this — most people, sorry to say it, stay in regressed trauma forever. we regress, typically, through romantic partnerships. those are the sneakiest and strongest forms of glue to bond our mind cleverly to the past, and call it "love". in actuality, we are working out things we do not actually want or need any longer. and so, in this way, we may find that 1) we reside in less truth, and our relationships fall apart 2) we reside in less truth, and the wrong relationships improve (taking us backward).
in 2011, I had just come out of the closet with my healing practice. I had little vistaprint cards that said "Elaine" on them, and a picture of a fairy. I was also blowing through trauma from the past, on my own, and doing a good job at it. I had attended alanon meetings for a time because I couldn't afford therapy (no excuses — there is ALWAYS a resource for us and we do not necessarily need money for said resources — ask and ye shall find), and I was on a rigorous schedule of my own accord which included proper sleep (including a consistent bedtime), no TV, not too much social media, and daily exercise. I know, this may sound boring — but I wanted a life, and I knew that anchoring was the way to get there. I was juggling several jobs at the time, as I had been since I left corporate in 2006. I had my own consulting business, I worked part-time at a clothing store, and I was briefly in a band (I had abandoned my musical training in my early teens and I really missed it). I lived in a tiny east village apartment that I was always on the verge of getting kicked out of because I couldn't afford it, and I had to learn how to train my mind differently — as in, learn that I was worth being paid, and also stop being afraid of my root essence (something that was robbed from me long, long ago). root essence is all things home, safety, and basic needs.
during this time, my then-bff came to NYC for a visit. although she made major money at a tech firm, she insisted on staying with me. she was always cutting corners with anything that would save her money, and she loved free shit. in retrospect, I wish I had told her "no" the dozen times she decided she would crash with me in my tiny studio versus pay for a hotel with the expense money her company gave to her. of course in hindsight, there are hundreds of things I wish I saw about her. one particular visit, I was in really hot water with my landlord. I was a couple of weeks late, and he had already shown up at my door asking for the rent. despite all of this, spiritually and emotionally and psychologically, I was doing better than ever. I was healthy on the inside, and hoping/waiting for the outside to match it. my bff invited me out to dinner with her other friend. since I knew her, I knew she would not be paying for me (despite inviting me, knowing my circumstances, AND having stayed in my apartment which inconvenienced me), but also that I could not afford it. I went anyhow, as I felt obligated. she knew my position, and simply looked the other way. again, at the time, I was USED to this selfish behavior because of my life experience, so I didn't give it too much thought. at dinner, I remember feeling my own divine energy in a new way. I was not dating or in a relationship or in some idea of false power, so it was definitely mine. by the way, it is really important to note what is "yours" – if you are in a new relationship or have a new pay raise or promotion happening and you think THAT is your divine energy, that is a big mistake. that is called EXTERNAL validation and essentially, fake happiness. at any rate, I could feel more divine core during this period of my life like never before – despite the difficulty that I was having. I recall so vividly, the look of anger and discontent on her face during dinner. this would not be the last time that I would see this look — it would grow and grow, as my life and inner world each blossomed and grew and grew. after dinner, we took a walk around the city and I pet some horses that the police were riding downtown (this always really bothers me). after that night, I got a really odd email from my then-bff…
the email said that she was concerned for my mental health. because, simply, of how "different" I seemed at dinner, and how it was odd that I was petting the horses. it almost seemed like a joke, that email, which I have saved and downloaded to this day. in that moment, I knew: she was describing herself. but she didn't know it. in the email, she said that her instinct was "to distance myself from you" — imagine that. my energy had changed so much for the better, that over a decade of friendship was on the line. as a side note, if I were to even BEGIN to list the 100 things about this individual that I now can not believe I overlooked, you might fall over. at any rate, I responded to the email and passed it off without any drama. shortly after that time, I find out that this once seeming straight-laced person is blowing coke every weekend (never an interest of mine) – because she told me so. I also find out, because she told me so, that she was sleeping with her married boss whose wife was pregnant with their third child. all of this, like it was no big deal. yet she was concerned about MY well-being, and how that reflected upon "HER"…
I had overlooked much of this type of behavior of hers, for many years in fact, until I couldn't overlook it any longer. all the while, every criticism that she had of me, was actually of herself. and the tipping point came when I ACTUALLY became even healthier. it was staggering to me, how much an energy shift and a shift in consciousness will just absolutely not allow you to even live in the same state as someone. be on the phone with them. converse with them in any way. I was doing the inner work, and it showed. it actually began showing up in my relationships — and, the best part was, that I understood it. and so I allowed whatever needed to fall apart, to fall apart. the reasons that I had overlooked much of her behavior up until that point were really basic ones: she appeared really together, she had a high profile job, we had been friends for a really long time, and it felt like family. she was the things that I was taught to value — how people SEEMED, versus who they actually WERE. I had yet to fully address the actual meaning of that word: family. what I knew was, it didn't include being treated poorly.
as I grew and became stronger, she became worse and worse. all the while, maintaining her fake, "together" appearance. the pinnacle came when anyone and everyone who was like her — intrinsically — I walked away from…and they all got together to talk. LOL! this is how strong the notion of vibration is, folks. all that matches will bond together and not even truly know why…all that does not match will be ripped apart, and the surface reasons will not even make sense at the time. that is how it felt with my former bff. the fact is, you will be attacked for your light when those around you [intrinsically] lack it. that is your cue to keep moving, with grace.
another example that I would like to share was perhaps even more difficult to figure out, in contrast to a more blatant experience such as I had with the former bff. this example is with a therapist I saw for 2 years. now, those of you reading this who work in mental health (thank you, thank you by the way to those of you who I have never even met for the referrals of other therapists who you have sent my way or inadvertently sent my way by telling them about me) know that a large percentage of "therapists" go into the practice because they are mentally unwell themselves. I've seen it many, many times. they think that their intelligence is so grand that it can bypass their own unconscious — it can not. they think that by helping others, they are fixing themselves — they can not, it does not work that way. many therapists, though intellectually intelligent, remain damaged; as they continue to use intellect to bypass deep, deep unconscious experiences that have not even begun to surface — because they are blocked by the intellectual commitment to fix others instead. that said, I was REALLY nervous about finding the right therapist. I hopped around for ages from early 20s on, and never ever was consistent in therapy — because I found that most of them were NUTS. I felt rather hopeless about finding anyone who not only could help me, but who knew something that I did not already know. and who was not certifiably crazy. I was often 10 steps ahead of each person I saw, and some of them ended up sort of asking me for advice – I would walk away knowing that I had opened something in THEM, and scared to find out that MY person (therapist) didn't exist. at any rate, I found someone I thought could work. because I did not find them to be crazy, and they had many years of experience, I settled in. I could never, however, set a SPECIFIC or consistent day and time each week — I always had to call to schedule the next session. that, in and of itself, is a sign that some part of the equation did not fully work. because, commitment IS commitment, period. I couldn't fully commit. but, I committed to the best of my knowing at that time and I DID commit to my own internal process. I went nearly weekly anyhow. in the very first session, I could tell that this person didn't fully have me sized up, because of the questions they were asking me. I also felt they had to really state their power or boundaries, which told me that they felt threatened by me in some way. but, at the same time, I knew they had knowledge to share, so I stayed. for 2 years. I appreciate the time that I had with this person. but, there came a time when I had to go…and, just like the above example I shared with my former bff, that time came when I GREW…
I went through a terrible time in the outer world as it relates to my business and theft/censorship. that is a whole other enchilada. ironically, I entered therapy with this person right before it ALL began…and I left, right as it all began to reveal itself. as the facts surrounding my outer world tangible problems began to reveal, and I didn't actually know they were revealing in the way that they would, I felt again that power inside of me bubbling up (heavily contrasting the outer world struggle). something in me had awoken further, and I can't for the sake of time adequately explain what that felt like in writing. perhaps that is another post for me to write. what I knew, is that I WAS CLOSER TO TRUTH – period. and as this was happening, my then-therapist mentioned to me that she was "concerned about me"…hmmm…the irony here, is that it was only THIS WEEK in 2019 that I connected the dots in relationship to what my former bff had said to me about a decade ago as I was growing spiritually and emotionally…that she was "concerned" about me…and I see a much larger pattern now, with perhaps everyone in my life who had outgrown their purpose.
I was really caught off guard with my then-therapist because of her words, but I had also resolved (prior to entering therapy) to accept that I might actually never find someone who could see my big-picture. I was ok with it, I had surrendered to being lonely in that way. I was grateful for whatever insights she had and although knowledge is NOT experience, at least it is knowledge that I didn't have to go online for, and I could share a banter about it with an actual person. during this time, literally everything had been stripped away from me (again – I recognize my life is not normal, but I know that it is relative to my purpose hence me writing here, for you) and I couldn't afford to see her. when I say I couldn't afford to see her, I am not saying it in the way that people throw that around when they have an ACTUAL savings and a line of credit (which boils my blood, my the way, because those statements about "not having money" are about CONTROL, about EGO, not fact)…I actually couldn't afford a cab downtown because there was no credit for it anyway. when I get bottomed out like that — and by the way many people do get bottomed out like that and go on to write best-sellers or have amazing businesses so I do not consider it a "failure" in life — I know the people in my life are probably going to change as well. and, if I don't see it at the time, I see it later and understand why. I went for a couple more sessions while I internally felt better than ever, but externally witnessed my life falling apart again. she looked at me strangely and brought up odd topics like politics…which informed me of her own trauma and relationship to my GROWTH. there I was again, growing…and it was causing someone to be "concerned" for me…and the Universe decided for me that it was time to go. a few months later, I knew that the right thing had happened — I was supposed to move forward now. I had outgrown that therapist. I would also like to note that I now have the therapist of my absolute dreams. it's like "the" relationship of your life — when you know, you know. I knew on day one, that he was "the one". I suppose this is how all important life decisions are supposed to go as they relate to people. we always know on day one, whether we admit that to ourselves or not.
evolving and truly growing feels like the land of Oz. when you grow to a point in which you actually give birth to a new energy inside of you, because you have been doing the work, you will outgrow many people. it does not, of course, make those people bad. but it lets you know that they are part of your old reality. this can feel extremely trippy. it can almost feel as though one is having a psychotic break, if you can imagine what that might feel like. the reason that people have such a hard time with the people around them growing and moving into TRUTH, is that they do not have the proper tethering to stay together when truth is presented — either in fact, or intrinsically in another person such as I was presenting to both my former bff and my then-therapist. it actually caused them to feel untethered, and their go-to was to deflect (without knowing it, of course), and be concerned about ME. they were concerned for themselves.
there is no end to how many layers we each have, and how much we can grow. when we spend time with others, we MUST match them on some level. when we no longer match them, the Universe simply separates the two forces like oil and water. it finds all kinds of ways to do so. the art of allowing will carry you through, as this occurs. those who do not want to change, and who do not want to see the truth, will find ways to attack you — not because they want to hurt you, but because they are so afraid of seeing "what is". this translates to the entire debacle we are now seeing with big tech, and let me tell you that we are just at the tip of the iceberg that will melt and melt and melt…while people meltDOWN, over it. I have always wondered what the "big event" would be in this world, to finally land or bridge people on the "same page" (meaning TRUTH)…would it be aliens landing that everyone could see at the same time? would it be a big news scandal that was too mainstream to miss? well, whatever "it" is, is well on its way. and I continue to do my best to remain understanding of how and why people can not see truth. it is not because they don't want to, but rather if they untether something in their unconscious mind, they mind literally lose it. and I believe that the powers that be upstairs, know this. that is why we are not all on the same page at the same time. for whatever that is worth to you.
when your relationships start to shift and change, ask yourself: 1) am I growing 2) am I around someone who is actually negatively impacting me, but I just can't see it because it is in my house of trauma 3) what are my internal versus external particulars … answering those questions soundly will assist you. the only "wrong" way to do things, is to go against our SELF in some way in this life. that is when we pay the ultimate price. so, if you are doing things to the best of your ability and not lying to yourself, take a deep breath, let it out, and let go of worrying about whether or not you are on the right track. everything that needs to follow, in the sphere of people and relationships, will.
*as always, please revisit the link to this article — I often do not edit my first draft before publishing (yes, there are reasons). I often edit a day or two later at which point reading this a second time may make more sense anyhow.