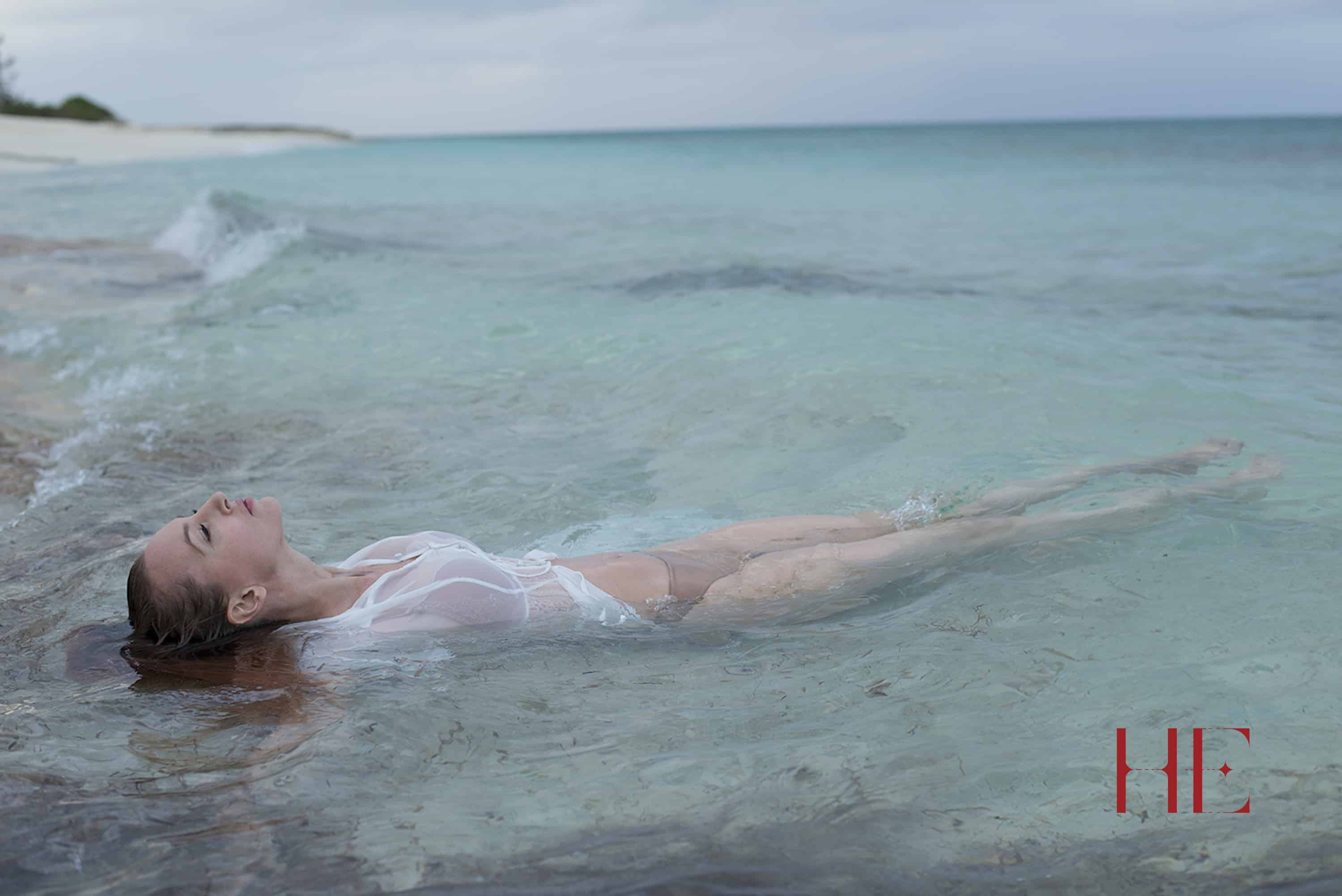 when I was 7 years old, I was standing in the back of a church in New York and a mirror came crashing down right in front of me. no one else was in the room. it just…fell over. it was a full length mirror, and it was propped up against the big wall that separated the chapel and pews from the back room used to organize weddings etc. I recall thinking, very specifically, "shit. I have exactly another 7 years of bad luck. I thought I was almost done with this since I'm 7 now". yes, I was 7, and I thought this.
the early part of my life is one for a book or two, so I won't digress here with those details. to put it simply, I wanted out. so here I am, in this church, somehow I had heard that broken mirrors are 7 years of bad luck, and I actually believed that something like that caused my entire life up until that point. there was no otherwise level of intellectual or psychological understanding available to me for why everything was so miserable all of the time. as I looked at this shattered mirror, I just "knew" it would be another 7 years of hell. and I was right.
I was not old enough to make "agreements" in a conscious or affirmative sense, or go for self-help or figure out how to "change my thoughts" — I was 7. so I just accepted that the reality that had always been for me, behind closed doors but sometimes not, would continue. I recall going to sleep each night, waiting to turn 14. perhaps then, the bad luck would end, and I would live a different life.
"just 4 more summers", one of my "caretakers" would say to me, specifically and intentionally about the hardship in my life that I could not physically or mentally escape — meaning, when I turned 18, I could escape the hell that I lived in. they knew it. I knew it. and yet no one helped me. it was a lock and key secret known only to those who partook in it, wittingly, or unwittingly. and after 14, my life didn't change. I was trapped. until I was an adult.
when I turned 18, I wanted to run like the wind. I remember my first day "out". as I sat in my college dorm room, a tremendous peace washed over me. I feel asleep sitting up. I recall being stunned that I was relaxed enough to fall asleep sitting up as it had never happened before. the kind of freedom I felt was unmistakable. I had made it through my early life with thankfully no mental illness, no personality disorder, and just enough of "something" to even have a chance at being a healthy adult. when I finally found my current therapist a few years ago, she specifically asked me: "how did you make it through?" – and I said "faith". it was always my faith in what I could not see, that I believe kept me alive inside (and outside). I had always felt another presence, whether you want to call it God or source energy or the Universe or…whatever. it was always in my darkest moments that I felt this ENERGY, that I knew something was waiting for me on the other side of darkness…I now realize my faith was and is my PURPOSE.
after 18, everything felt possible. it was like having the lights turned on or seeing in color for the first time ever. I felt like Dorothy in Oz. I was also probably a young child at 18, because I had repressed so many things in order to survive psychologically and emotionally. I like to call myself a "late bloomer", because I always was. with everything. and at my age now, when most of my peers have several children, I am just starting to think about that. I feel like I'm on a decade or two delay and it all makes sense to me. there are both downsides and upsides to this, but I don't really think about the downsides. I am ecstatic about my life right now.
as I entered my mid-20s, shit really hit the fan for me. I left the phase of being elated to being free from what I can only describe as a living hell, but I entered the phase in which one must sort through the files and organize them — better known as ptsd. I did not realize that since I was a very small child, and even THROUGH my point of elation at 18 and beyond, that I woke up in a panic every single night and morning. my anxiety and sensitivity was so strong, it was a part of my survival and a part of ME. it had to be. when I discovered that my being and core did not match my experiences, I was thrown for a loop. I knew what I was, but what I WASN'T was so deeply lodged and rooted within me that the dissonance felt crippling. I could see my potential, but my only knowing was the opposite to that. I recognized the depths of the work that I would have to do in order to ever feel normal, peaceful, and happy as I began to "wake up" in my 20s. I could no longer hide behind the red cape that the Universe had often provided for me to protect my psyche as much as possible, as a child. SHIT!
I began by reading as many self-help books as possible. I had initially started with a degree in Psychology at Northeastern University. heck, I had even written my entrance essay on narcissism. when I started the classes though, I felt like they were missing something. the boxes felt restrictive, I didn't resonate with the teachers, and I also did not connect to the students in these "classes". I dropped that, and kept being pulled to the creative. which makes sense, because years later when I treated psychologists on my own in my current practice, I saw how many of their creative and quantitative potentials needed balancing. intelligence is not found in books, even the ones on ivy league desks — it is found within our very being. anyhow, it became my mission in life to 1) have fun and 2) fix myself. and I began doing so, both wittingly and unwittingly, at the same exact time.
when I hit 25, I was probably at my lowest. and this continued for a while. no, I did not have any addictions. I never had issues with food. I never slept around. I never used drugs. something in me KNEW: you will only recover if you are of sober heart and mind — you will get through this without any shortcuts. this knowing led me directly to successfully helping many people in my current practice. of course yes, during my hardest times, I loved a good party and drank frequently. at one point I even wondered if I had a problem. I went to a few AA meetings and found that my best meeting was Alanon – the counterpart of AA. booze became irrelevant and as I focused on my goals I even forgot about it. either way, I was at the peak of my beginning emotional mountain of healing, and it just felt like it would take forever. I was still having night terrors, I would jump and drop things at the slightest sound, and the ptsd was off the charts. I experienced tremendous transference in a couple of my romantic relationships, and that was my greatest turning point…
I reached a point at which I never wanted to be the person who I was trained to feel I was. right before we reach this point, we can really go either way — and I totally see people when they do this! — we can stay where we are and lie to ourselves about our life, or we can start anew. starting anew is terrifying. it feels like it will never happen. we get maybe a few years into our "new" life, and we might wonder "what the heck have I done? I am never going to feel better — I would be better off just going back to my old life"…but we can't. once we begin to wake up, and we make the conscious decision to TRY, we can not go back. I think perhaps this is why some people kill themselves. because it is easier. notice I did not say better, I said easier. and it's true.
each year that passed as I began to wake up, I was confronted again with a dual reality: my programming, and who I could become. both realities were running in tandem and it was painful. all of my training was being ejected, and I was confronted with the "past" through the present like wildfire. I kept thinking I was doing something wrong. I kept feeling like the past and all of its dysfunction and abuse and chaos would never leave me, because I still didn't FEEL different. I was doing all of this internal work, yet I still felt…the SAME.
as a year passed here and there, I did notice progress. but it wasn't enough. then I had to learn something that I relied on as a child: faith. I had to re-learn faith. it was at that point that I learned to be PRESENT. this was a huge gift. because no matter how I was feeling, and how much I felt things would never change, I could at least carve out 5 minutes a day to be present. whoa! typically in those times of learning to be present in a new way, "good" things would follow. more bad people would leave my life (and you can be sure that yes, more bad ones came in! the Universe was not done teaching me), and I would move forward in life in some way — always on the inside, and then the outside would just match it. maybe it was a goal, maybe it was a better relationship or something.
but then I would again hit those moments when I would think: "I've been too damaged – nothing will ever change for me". and this is what I want to address in this post, because those moments were hard. they felt real. I still have them sometimes, but I have changed far too many things in my inner hence outer world to long-term feel them or believe them. and here is what I want to say. the centimeter of thought that you shift or move around even just one particular belief in your life WILL change your life. and it will be like watching your hair grow. but it will start to change it. it will happen in your sleep. it will happen while you are laughing. it will happen while you are crying. it will happen when you are in yoga class or when you think you have hit a new "bottom". but it will happen. your intention to change what is not yours, to escape the perils of your mind which are conditions that you were FORCED to live in just to survive, is everything. sometimes months pass like this and then we wake up and see a brand new chapter or world for ourselves. and sometimes years pass and we see this. usually it runs on aspects of change, such as "oh my God, I have a really healthy romantic partnership and it's not an unconscious fantasy because I've done the work" — or, "I did it, I got that promotion because I believed in my value and I never thought this would happen" — or, "oh my gosh, I stopped shaking at work every time that person who reminds me of my abusive caretaker comes around!! progress!!". and sometimes, this change runs in full circle change…
a few years ago, it occurred to me that I didn't have to change just ASPECTS of my life — I could change my ENTIRE life. I could change all of my agreements. but how? at first, I thought about the years of work that I put in around old feelings (born from agreements I needed to survive upon) and changing them, in order to change PARTS of my life. it was an overwhelming amount of work, and sometimes years went by when it looked like nothing was happening, but then it DID. I knew how possible change is, especially by working with others who have been through unthinkable psychological torture. I knew how it all worked, beyond traditional psych and some of the cuckoo therapists who call themselves helpers (and from different vantage points, I've met many). and I decided that I would change my ENTIRE life. and I made a decision. I chose me, and then I waited…
each day that I woke up, or in the middle of the night, I noticed who I "was" because I had to be in order to survive, and the person I truly was/am all along. I began to notice again, that I had night tremors and around the clock panic that was buried SO deep, that it felt like part of me. when I began to see even more deeply what was already there, it was like turning on another set of lights for the first time. I made certain decisions to disconnect from abusive relationships and it changed my entire world. for the better, obviously. I leaped, and the net appeared each time I leaped. but I had to leap first. and this was hard, because there is no insurance on that net appearing. and I focused, every single day, just as I had in my past in "aspected" healing of myself, on refining that one thing that I wanted to heal from. many days felt like treading water, but I kept one thing alive: faith. what was my alternative? we all know — going…back. I will never go back to living that way.
I am here to say that since I began to "wake up" in my 20s, and really, age 18 feels like the first day I was born, I have had to learn to do everything differently and it is worth every effort. some of the most basic things that seem simple for everyone else are not for others of us. they are not supposed to be. we all have different handicaps depending upon where we have been. and I want to say that it is worth your effort, wherever you are. there is always a healthier, more aligned and more loving place to be. and as you struggle for days or months or years on end, I promise that if you do not stop — if you keep working toward who and what you intrinsically are — you will shake off what you are not. underneath what you are not, is your wildest dreams.
we are not rewarded for our fleeting efforts, rather we are rewarded for our intentions. intentions are life-long and can not be fleeting. if it is fleeting, then it is not an intention! it is a fake intention. it is a sham, and we are trying to con the Universe into giving us something. it doesn't work that way. the Universe rewards hard work. it knows our true intention. and if there is one thing I have learned, it is that I will stick with my intentions until I die. as I do so, I wake up to a newer and better reality each day — even as things are falling apart. and that is the interesting part — things are falling apart constantly, as the direct result of my efforts. if I did not know better, I would be in an old mindset of simply agreeing to the fact that I was being overpowered by an abusive force because I deserved it. now I know that the explosions around me are there to protect me, to direct me, and to reward me for my efforts. rewards do not always look like rewards.
if you are challenged with something — an eating disorder, a drug problem, "depression", etc — just like I was challenged with an incredible amount of psychological, physical and mental ptsd that manifested as non-stop anxiety and partial rescuer-syndrome, know this: you are not your feelings. if you chip away at your life, keep getting up every day, not expecting anything from the Universe but knowing it will come by the law of physics, you will see what I mean. keep in mind that the Universe has no sense of time and space, so often it will organize events around timing that feels unfair or bizarre to you. trust in it. it is not all about you or each of us as an individual, because we live on a planet with many other people. if I had come out of the "spiritual" closet in my early 20s as I briefly intended to do, it would have been the wrong time. for me, but for everyone else too. timing is a funny thing.
keep moving. surrender to the process. get up each day and just do your best. I promise that you are going to wake up another day, as I have, and feel that your life is a beautiful dream that you only once fantasized about (even while shit is hitting the fan, because I can promise you that part will never stop! the way you feel about it, will though). each day that I chip away at my overall process as I referred to above, old realities fall away and I move into the realm of what is truly possible — the things I dreamt about as a child. related mostly to the work I do now. but there is so much more than where it tangibly stands at this moment in time…and that "so much more" is starting to flood in, in the most remarkable and exciting ways. and this is in a direct and opposing 180 degree turn from my former reality. the only constant that I maintained in order to get here today is faith. faith is the glue from one reality to the next.